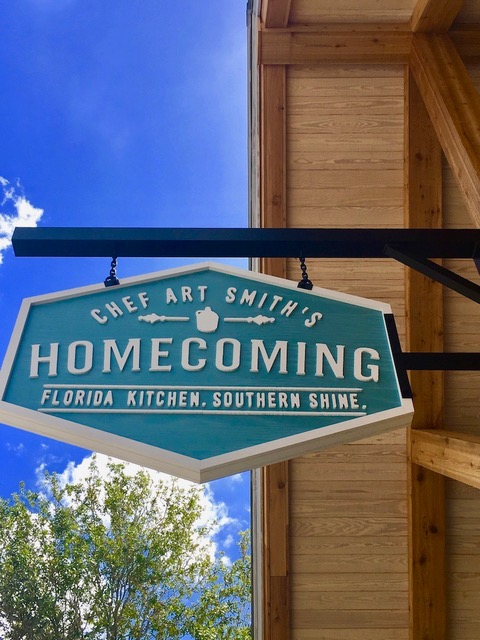 The transformation of Downtown Disney was announced in 2013 and on September 29th, 2015 was officially renamed as "Disney Springs" Less than a year later opened the highly anticipated restaurant, Chef Art Smith's Homecoming: Florida Kitchen and Shine Bar.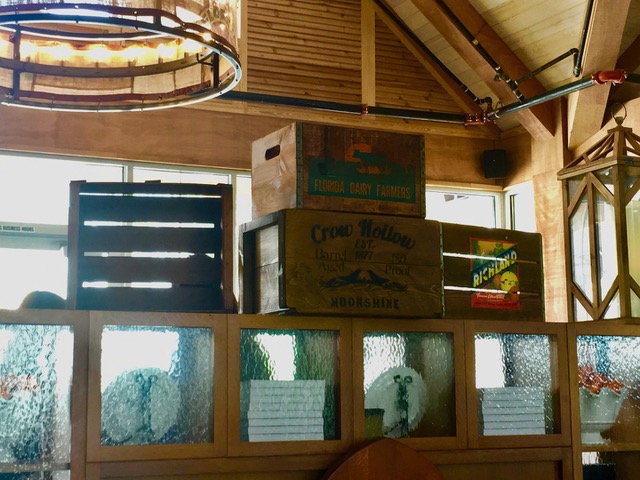 HFK as it is nicknamed, welcomed its first guests July 12th, 2016 and I was lucky enough to be in Disney Springs THAT day. (alas heading home just hours later I had stopped in to pick up a few things) If anyone knows me, they know that the top three things I love are shopping, technology, and FOOD. I overheard someone talking about it so I stopped shopping and was one of the first people to be "Welcomed Home" to HFK. I can safely say since then it has become a must do every trip, and I mean EVERY trip…even for just an appetizer including during our Annual Agent Education Program! (Since opening, I would safely say I have dined there no less than 8 times…with the 9th coming up in December, which I just made an Advanced Dining Reservation for as I was sorting my pictures for THIS blog. One look at the food again and there I was logging into My Disney Experience to make sure I could get in)
Disney has without a doubt upped its foodie footprint with the Disney Springs renovation. Even as I type, announcements for 3 new locations were recently made to be located within the nearly completed "Edison" location. As DVC members since 2001 and fortunate enough to have been an agent with Small World Vacations since early 2003, you can say I travel to Walt Disney World frequently, and of course all in the name of research!
You will find some of the more scenic pictures of Disney Springs can now be taken in and around Homecoming, which is located in The Landing portion of Disney Springs.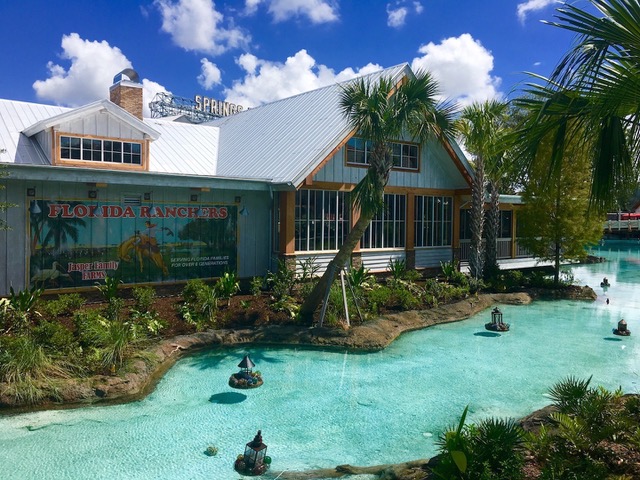 Chef Art Smith himself is a Florida Native and a former participant in the Disney College program so the name Homecoming was fitting for his return to his roots as is the décor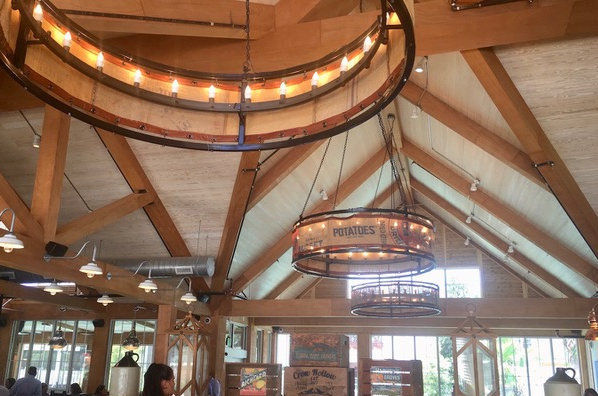 In fact, he is often spotted in the restaurant mingling and taking pictures with guests. (The picture below is from our first visit in July 2016 and is my oldest daughter with Chef Art Smith himself)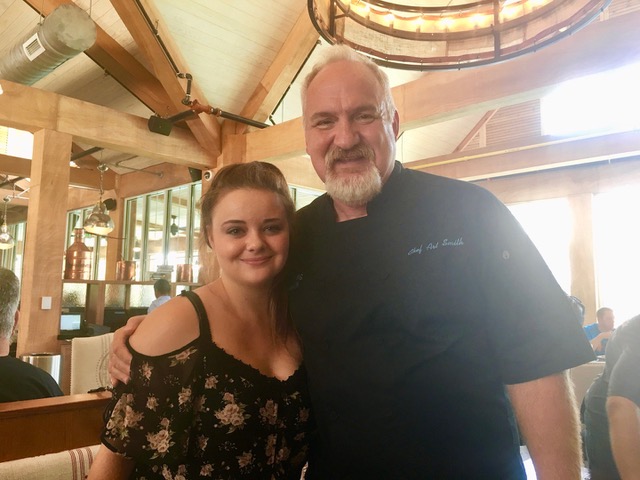 As much as I love Chef Art Smith, I have to be honest...I love his food even more. I admit I am one of those people who makes everyone at the table take pictures of their dishes before eating. (Not necessarily making me the most popular person at the table) His food while considered "simple Southern Home cooking" is anything but simple tasting. Below are a few of my absolute favorite dishes but please note menu items are always subject to change.
Appetizers –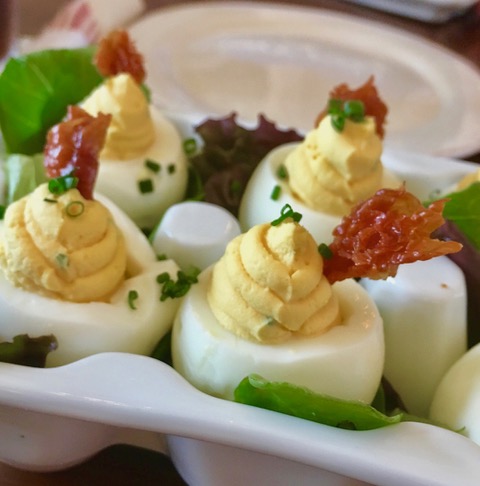 These are not your normal family picnic deviled eggs...these are Art Smith's famous Church Lady Deviled eggs and you will definitely feel heavenly after one of these.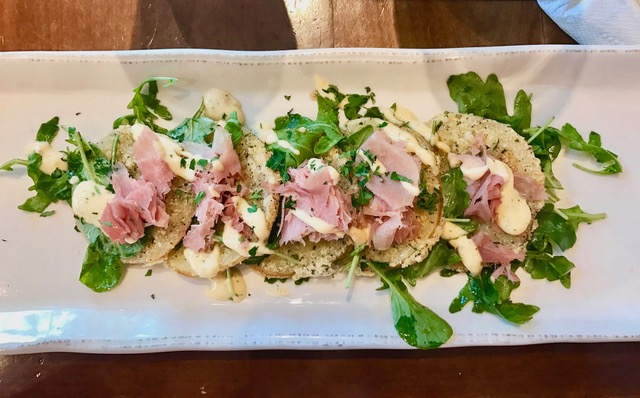 I have seen this on and off the menu depending on time of year. Homecoming (and many other Disney restaurants) source their produce locally and you will see fluctuations in the menus based on the time of year. These are MUST DO for me when they are on the menu or any menu and these are the best I have ever had.
Salad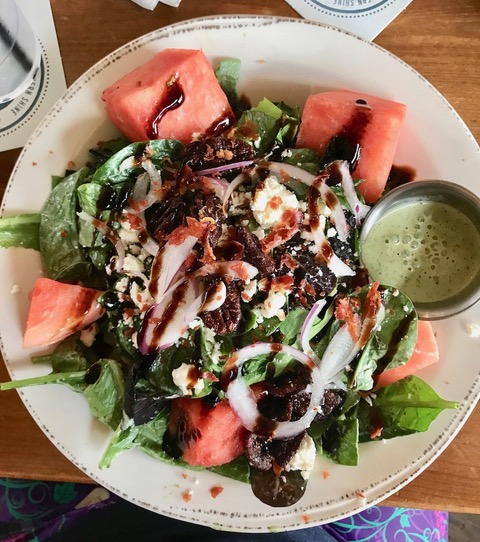 This is so refreshing and perfect when you aren't in the mood for a heavy meal or like me tend to be a salad freak and their house made Green Goddess dressing needs to be a take home product! (hint hint) I could do a whole blog on salads of Disney… maybe next time!
Entrees and Sides: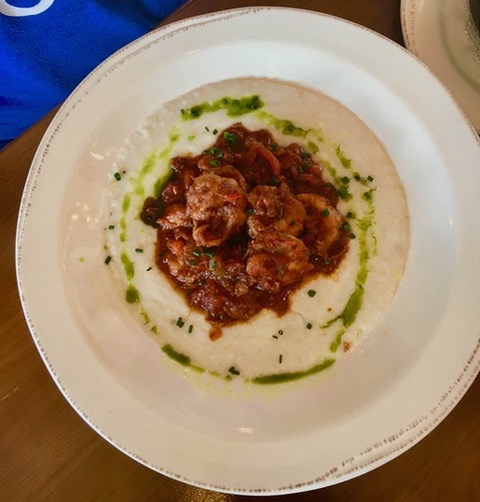 When I'm not having salad, and want to indulge…it has to be Chef Art's Shrimp and Grits. I was never a fan of grits until THIS DISH.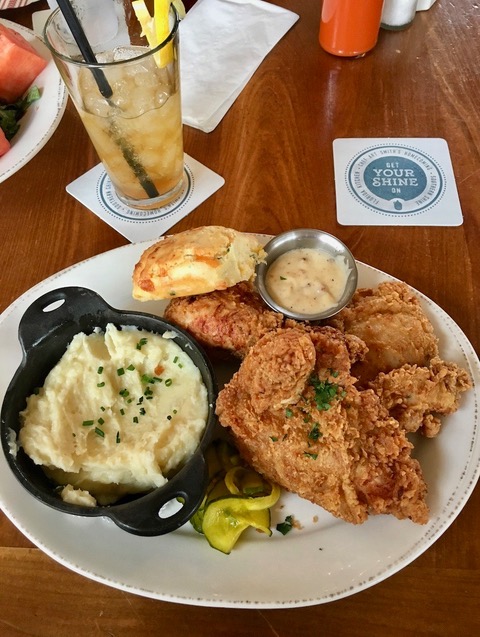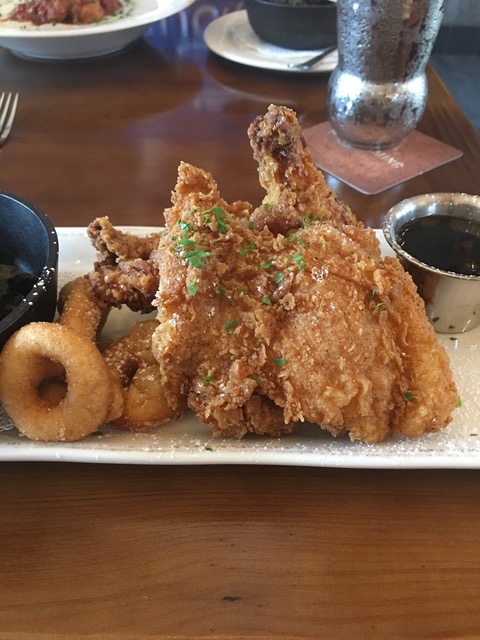 The following two pics showcase Art's signature Famous Fried chicken. You can go a bit more to the sweet side and do Friend Chicken with house made donuts OR go with the savory option that includes mashed potatoes and biscuits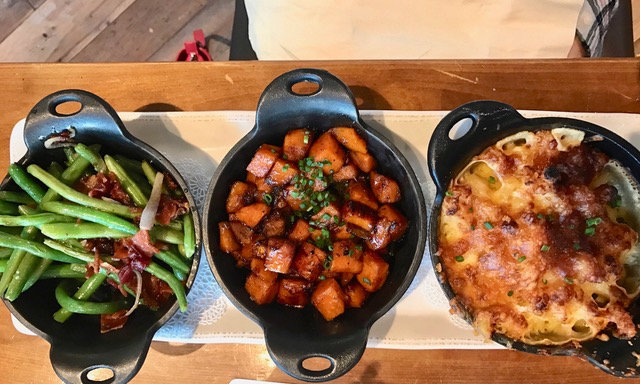 We're a sharing family and if you are too then order a few of their sides. You cannot go wrong with your choices. Admittedly I have tried all of them but for the Basket of Fries but those pictured have been my favorite (Pictured are Green beans and bacon; Iron Skillet Sweet Potatoes; Momma's Mac and Cheese)
Dessert: Hummingbird Cake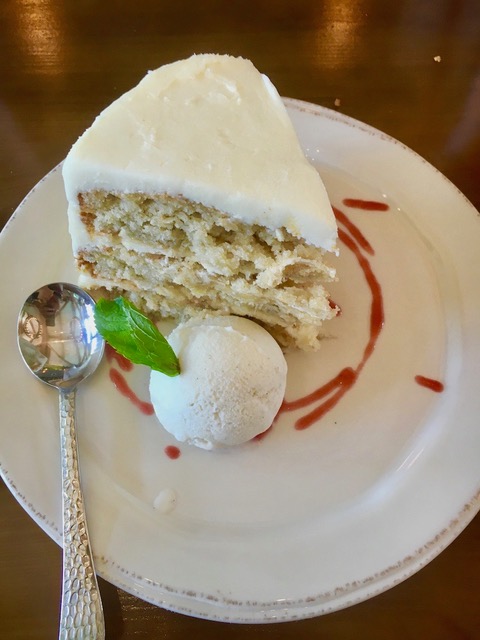 a
I am admittedly more of an appetizer person than a dessert person…but "someone" always gets the Hummingbird Cake and makes sure to ask for an extra spoon so I can sneak some. As Art Smith is quoted as saying, "Never underestimate the power of cake" ...but I say don't overlook that cream cheese frosting!
Chef Art Smith's Homecoming Florida Kitchen and Shine Bar accepts the Disney Dining plan (1 Table Service) as well as Tables in Wonderland. I cannot stress enough to always ask what discounts any location accepts. Dining is a major part of a Disney vacation; it's where your family will gather around and discuss the day's events. Keep in mind when researching locations, you are going to find multiple opinions both for and against every location so your agent can be an integral part of your meal planning When discussing dining with my guests I find that my personal experiences with these locations really helps them make a decision so I always encourage my guests to feel free to ask me about food anytime. I'm pretty sure I love talking about it just as much as I love eating it!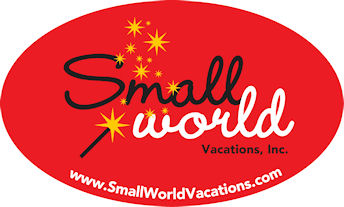 Contact Small World Vacations' Agent, Leigh@smallworldvacations.com for assistance with your Disney Vacation.