NEW DINING, RETAIL AND FAMILY-FRIENDLY ENTERTAINMENT COMING TO DOWNTOWN DISNEY DISTRICT AT THE DISNEYLAND RESORT IN EARLY 2018
The new, groundbreaking hyper-reality experience, Star Wars: Secrets of the Empire by ILMxLAB and The VOID, will transport you deep into the Star Wars universe, walking freely and untethered throughout the multisensory experience with friends and family. In groups of four, teams will go undercover as stormtroopers to capture Imperial intelligence vital to the budding rebellion's survival. Star Wars: Secrets of the Empire will open on Jan. 5, 2018. Tickets available now at TheVOID.com.
Splitsville Luxury Lanes is a dynamic recreation destination offering a unique combination of dining, drinks, bowling and entertainment. The Downtown Disney District location will feature 20 bowling lanes interspersed throughout the location, four dining areas (indoors and out), more than 25 flat screen TVs, and the ability to host both live performers and DJs. Splitsville will open in early 2018.
Also, D-Street will close on Jan. 2, 2018 and reopen in early 2018 as a reimagined retail space that offers Disney fans a variety of Disney-themed home goods. You will find a curated assortment of products that will change with each season. Not to worry, most of the unique items found at D-Street are available throughout the resort and shopDisney.com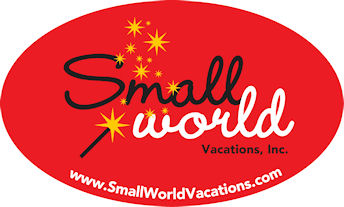 Contact Small World Vacations for assistance with your Disney Vacation