7 Reasons Why You Should Check Out H2O Glow Nights This Summer
7 Reasons Why You Should Check Out H2O Glow Nights This Summer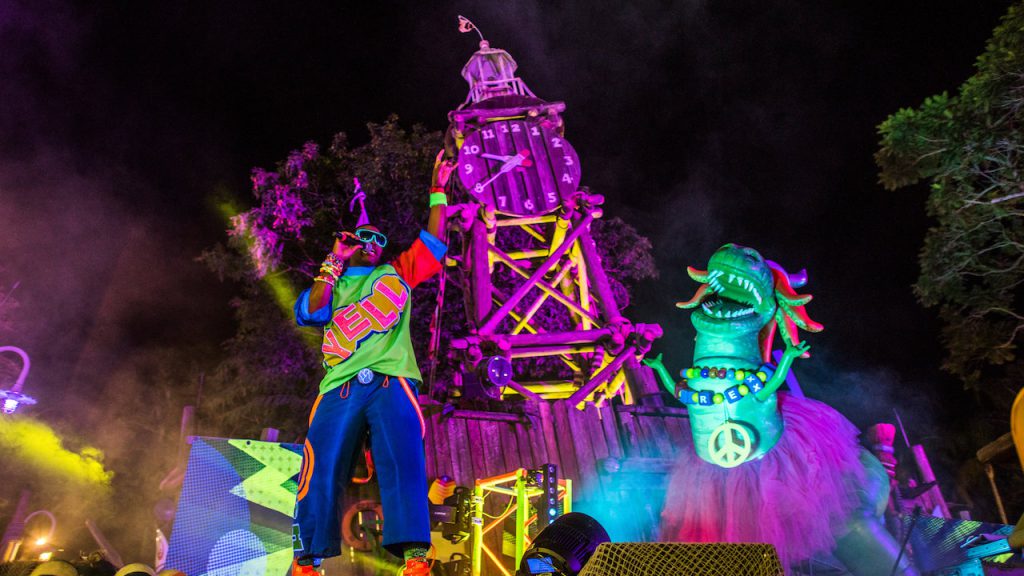 H2O Glow Nights are back at Disney's Typhoon Lagoon® Water Park for a second summer! Inspired by the popular Toy Story Toon, "Partysaurus Rex," this exclusive after-hours party will take place on select nights from May 30-Aug. 24, 2019. Here are some of the top reasons you should add H2O Glow to your summer 2019 bucket list.
1. Enjoy More Attractions and Spend Less Time Waiting
Going to an after-hours party at Disney guarantees a smaller crowd and shorter wait times. H2O Glow Nights are no different. With all of the Typhoon Lagoon attractions open throughout the night, the only question is which attraction to visit first.
2. Experience Typhoon Lagoon In A New Light
"Magical" is the first word that comes to mind when describing the lighting effects used to put the glow in H2O Glow Nights. From the colorful ice cubes in the drinks to the neon hula hoops on the dance floor, any true Disney fan will appreciate the details that make this event so unique.
3. Meet Favorite Characters From "Toy Story"
If you haven't had a chance to meet Woody, Buzz Lightyear and Jessie – this is your chance! And what's more, rumor has it, Forky, from the all-new movie, "Toy Story 4," will be making an appearance at H2O Glow Nights. You heard it here first!
4. Explore Our Adults-Only Venue
H2O Glow Nights truly has something for everyone- including adults! Designed with adult partygoers in mind, "The Wharf" features special entertainment and a bar. Glowritas anyone?
5. Try #Instagramable Food Inspired by "Toy Story"
You'll want to come hungry to this event! The menu items at H2O Glow Nights are photogenic, delicious and themed to compliment the glow party atmosphere. From the Western Beef Brisket Dish to the Buzz Blaster, it's hard to choose a favorite!
6. Show Off Your Dance Moves
By day, the sandy beaches of Typhoon Lagoon are perfect for soaking up the sun and scoping out the Surf Pool. By night, the beaches transform into a high-energy DJ-hosted dance party you won't want to miss.
7. Purchase Exclusive Glow-In-The-Dark Merchandise
What better way to commemorate the H2O Glow Nights experience than taking home a piece of the party. Our exclusive new merchandise collection includes a glow-in-the-dark T-shirt and a Tervis tumbler and features artwork inspired by the event.
Are you ready for the ultimate glow party?