8 Brilliant Reasons to Ride the Hogwarts Express Both Ways
8 Brilliant Reasons to Ride the Hogwarts Express Both Ways
Reposted from the Official Universal Blog. Written by Audrey Burrough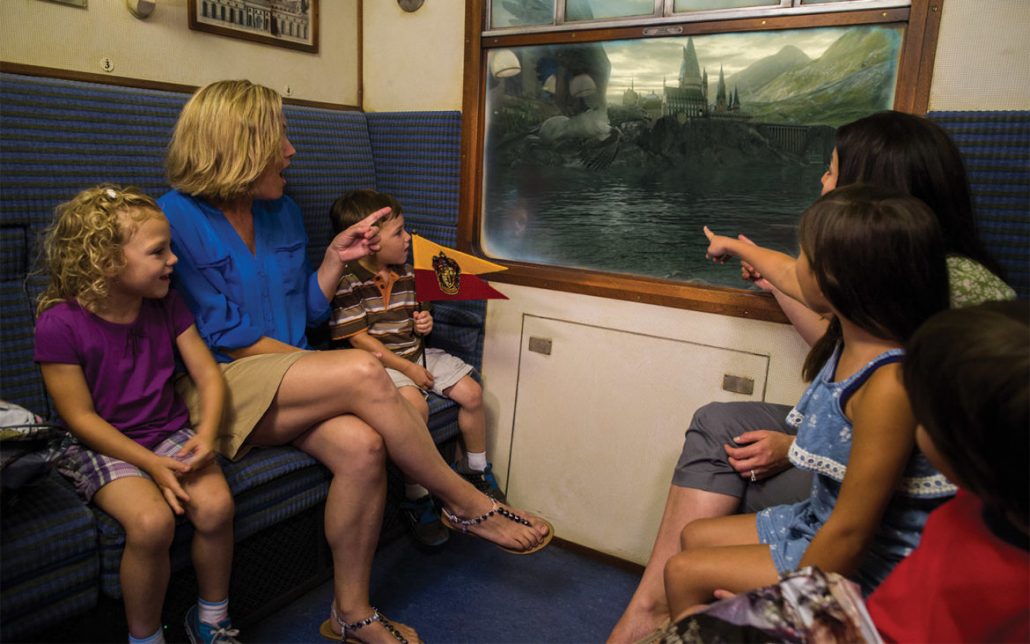 Straight from the pages and silver screen, Universal Orlando Resort is the only place where you can actually ride the famous Hogwarts Express. From The Wizarding World of Harry Potter – Hogsmeade to Diagon Alley and back again, traveling between Universal's Islands of Adventure and Universal Studios Florida is a must-see attraction unto itself.
There are hundreds of reasons to choose the Hogwarts Express as your mode of transportation, but we couldn't fit them all. So here are eight of my favorites.
1. First and foremost, the aesthetics of the stations and attraction are true to the movies and books, so you'll feel like you've actually been dropped into the story.
2. Each station offers unique opportunities for epic photos to share with your friends and family.
3. Not to mention, the architecture is totally stunning.
4. And remember, the Hogwarts Express is the best way to stay immersed in The Wizarding World of Harry Potter when traveling between the two lands.
GIF
5. At King's Cross Station, you'll find yourself at Platform 9 ¾. You can even walk through the iconic wall; but I'm leaving that bit out because it's so much better when you experience it for yourself!
6. When traveling from London to Hogsmeade, be sure to look out for a number of cameos from your favorite characters, like this fly-by of Hagrid and his magical motorcycle.
7. And from Hogsmeade to London the story and cameos are completely different, so look out for moments like this one with Fred and George *casually* plugging their Weasleys' Wizarding Wheezes store in Diagon Alley.
8. Finally, riding the Hogwarts Express both ways allows you the opportunity to experience both Hogsmeade and Diagon Alley, which is a true one-of-a-kind experience that you can only get here.
Of course, there's much more mind-blowing stuff to see and do on the Hogwarts Express. What's your favorite part of riding!?