A Sweet Treat for Every Emotion on the Disney Wish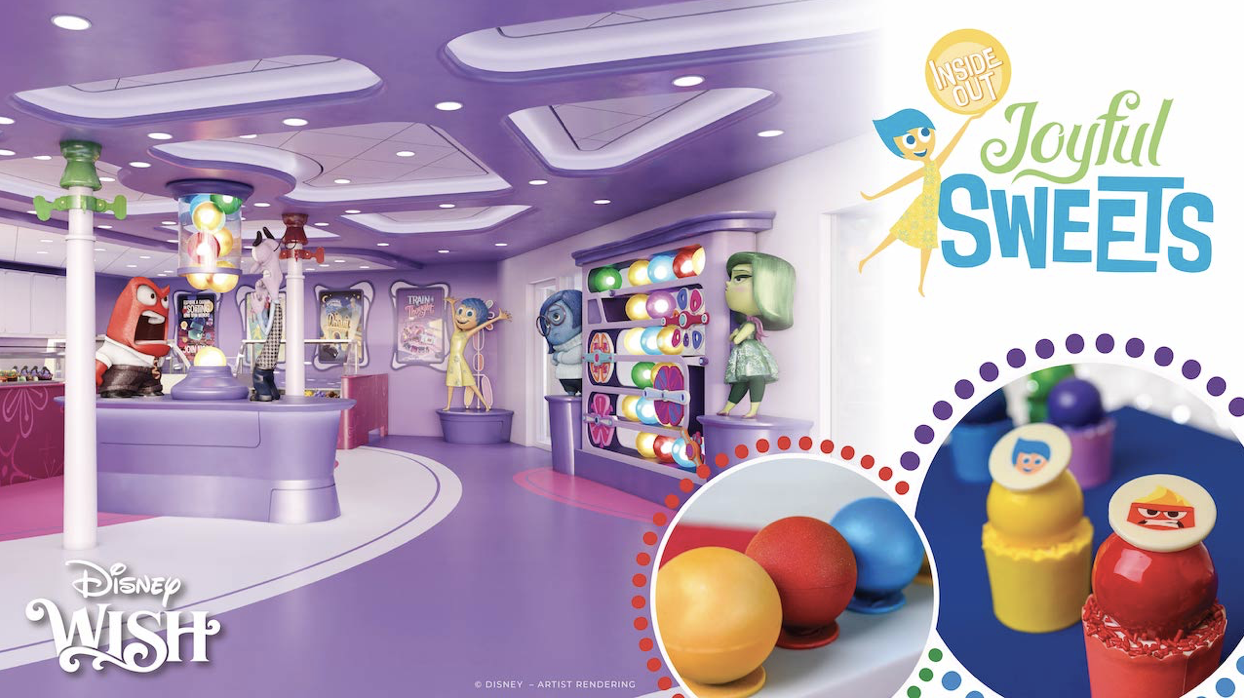 from Disney Parks Blog by Greg McClure, Executive Pastry Chef
Today we revealed new family experiences that will be available aboard the Disney Wish, and do I have a sweet surprise for you! I am excited to share a first look of the sweet shop, Joyful Sweets, which is inspired by Pixar's "Inside Out." This colorful and flavorful world is waiting for you to let your emotions take control and try some delicious desserts.
Joyful Sweets is designed to resemble the Headquarters, a.k.a. the control center inside Riley's mind. You will feel like you stepped into the world of "Inside Out," with decadent desserts, sculptures of everyone's favorite emotions and some very cool merchandise. There are even glowing Memory Orb light fixtures. You don't want to miss it!
Speaking of Memory Orbs, you can have your very own! Like Riley, you have the opportunity to create new core memories filled with the joy of family fun. The difference is that this Memory Orb is edible and filled with a sweet surprise. Spoiler alert! It's candy, but you will have to wait until you sail to see what kind. We are all about feeding the emotions through creating joyful desserts for you and your loved ones to share together. This is only a preview of what is to come! Personally, I am excited about the 40-plus flavors of gelato and ice cream.
I thought I would share a sneak peek with you of the "Inside Out" cupcake line. From a fiery red velvet cupcake inspired by Anger to a sweet lemon cupcake inspired by Joy, there's something for everyone. These cupcakes are not only Instagram-worthy but tasty. I can't wait for you to try them! Until then, did you notice the three cupcakes in the back of the photo? Any guesses on which characters and flavors those cupcakes represent?