All-New Light Projection Experience Comes to the Wizarding World of Harry Potter
All-New Light Projection Experience Comes to the Wizarding World of Harry Potter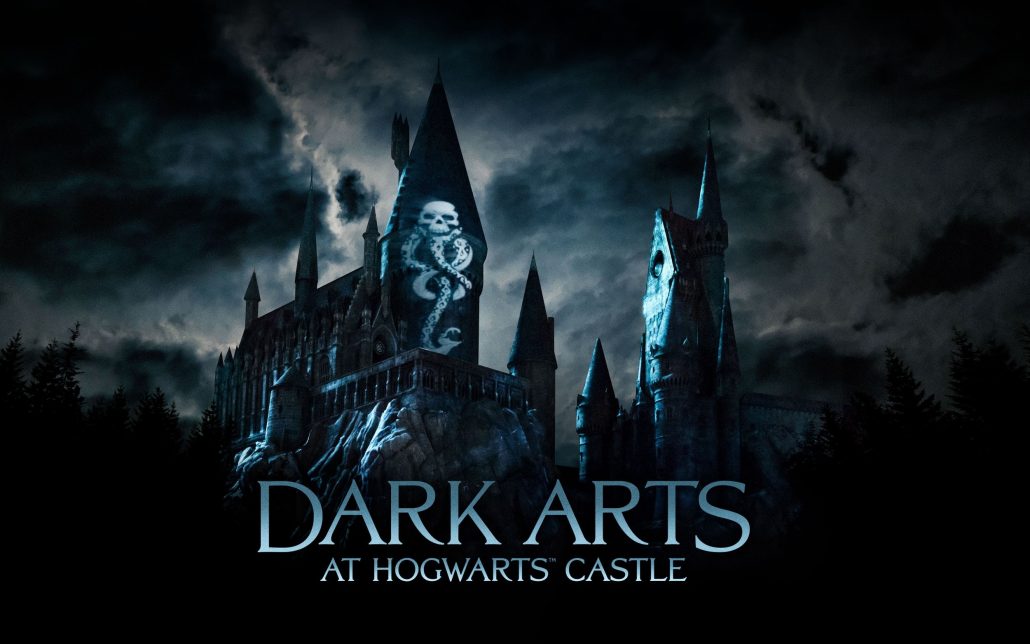 A powerful spell has been cast on The Wizarding World of Harry Potter – Hogsmeade. The new Dark Arts at Hogwarts Castle will debut later this year with dates to be announced at a later time.
This exciting all-new light projection experience will cast a mesmerizing display unleashing eerie creatures and villains upon the stone walls of the castle. Illuminating the darker side of the Wizarding World, this spectacle of music and lights will unleash some of the eeriest creatures and darkest wizards of the Harry Potter series, cast ominously against the stone walls of the castle.
As darkness falls on Hogwarts castle, Dementors, Death Eaters and other unspeakable creatures including Acromantula, Mountain Trolls, and Thestrals will cloak the castle in with their great presence. Eventually, the chilling visage of the Dark Lord, Voldemort, appears to close the castle's takeover… until one of the wizarding world's most famous defensive charms is cast.