Aulani, A Disney Resort & Spa Refurbishment Update: Ka Maka Pool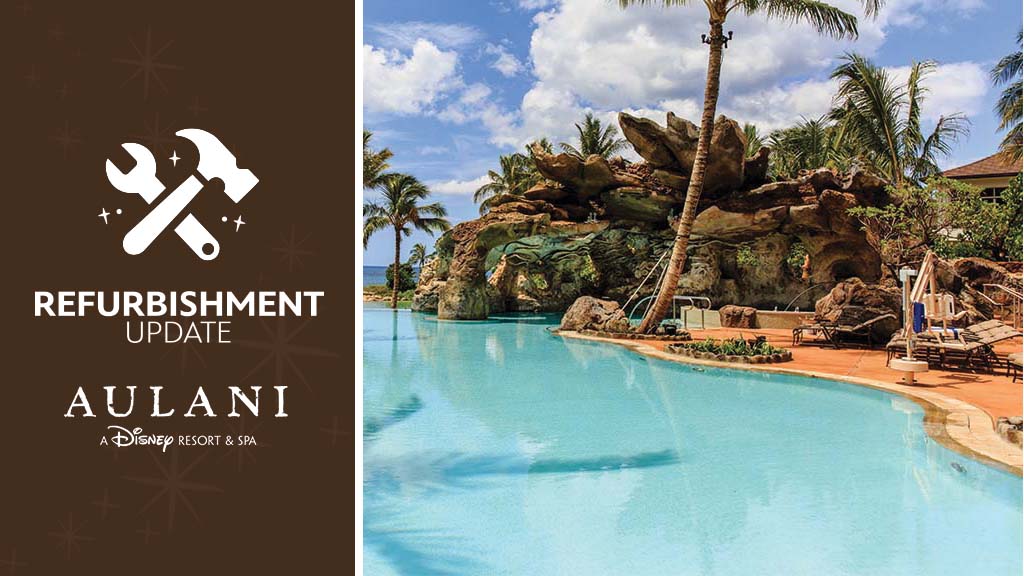 From time to time, certain maintenance is required to keep our amenities and offerings updated, and in line with Disney standards. As part of these efforts, Ka Maka Pool and Grotto, including Ka Maka whirlpool spa, will be unavailable from Dec. 5 – 9, 2022.
Guests are invited to enjoy any of the other fun water features that will be available, including Waikolohe Pool and Stream, our two exhilarating water slides, multiple whirlpool spas, Keiki Cove splash zone, and Wailana Pool.