Awesome Eats for 'Guardians of the Galaxy –Awesome Mix Live!' Returning to Epcot this Summer
Awesome Eats for 'Guardians of the Galaxy –
Awesome Mix Live!' Returning to Epcot this Summer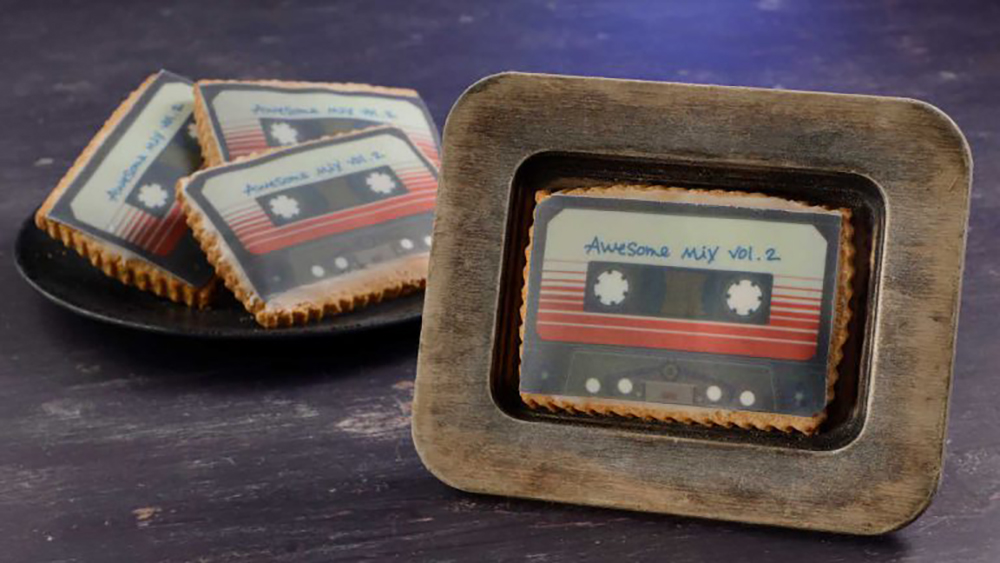 In addition to singing, dancing, and getting into a cosmic groove, you can celebrate with a few AWESOME eats and sips created just for 'Guardians of the Galaxy – Awesome Mix Live'.
At Liberty Inn, you can grab a Space Sandwich or an Awesome Mix Plate. The Space Sandwich features barbecue pulled pork topped with crispy onions and served on a Kaiser bun with french fries, while the Awesome Mix Plate includes french fries topped with barbecue pulled pork, macaroni and cheese, bacon, and lettuce. Or if you're looking for something on the sweeter side, then the Cosmic Cake is just the thing. This chocolate cake is filled with vanilla buttercream and SPACE SPRINKLES! Whatever you choose, you can wash it down with Rocket Fuel – a frozen Coca-Cola slushy with grenadine.
Over at Fife & Drum, you can snack on a Mix Tart strawberry-filled shortbread cookie or sip on one of Disney's stellar beverages. The Awesome Mix Slushy is a frozen blue raspberry, strawberry, and lemonade slushy and it's served with a fun glow cube. Or you can find your inner-plant with the I Am Root float, featuring Barq's Root Beer with vanilla ice cream, whipped cream, and mint leaves. There's also the Destroyer Punch with orange, pineapple, and lime juices and grenadine. Adults can even enjoy an alcoholic version, Galaxy Juice, which includes cherry bourbon.
Come on out to Epcot from June 14 through August 18, 2019 to experience "Guardians of the Galaxy – Awesome Mix Live!" This intergalactic concert takes place five times daily and brings to life some of your  favorite hits from Awesome Mix Volumes 1 & 2 and they may even catch a glimpse of Little Groot!