Catch 'Mickey and Friends Band-Tastic Cavalcade' Now at Disneyland Park
Catch 'Mickey and Friends Band-Tastic Cavalcade' Now at Disneyland Park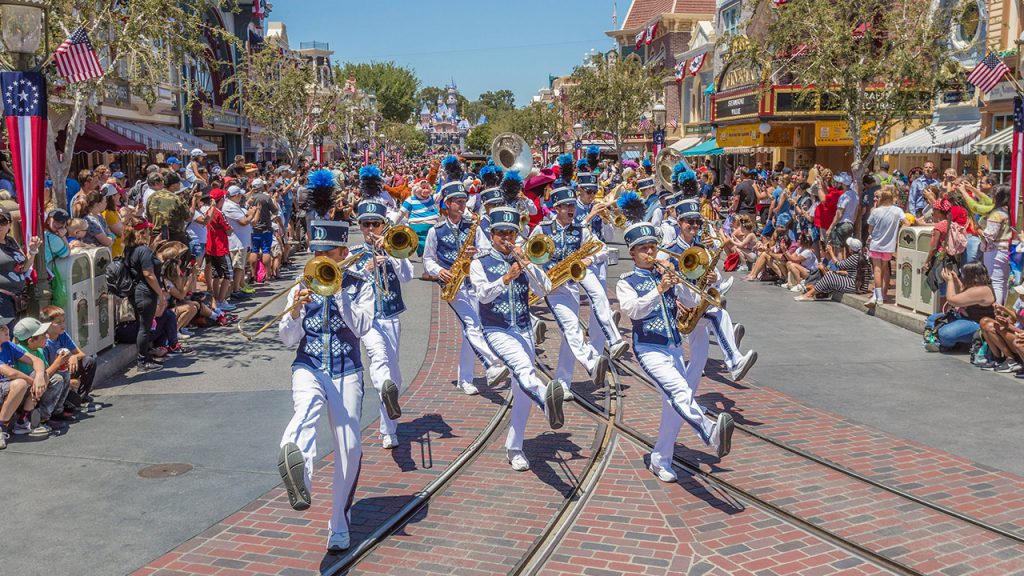 It's a great summer to visit Disneyland® Resort, with incredible new experiences from Star Wars: Galaxy's Edge and "Disneyland Forever" fireworks at Disneyland Park, to Inside Out Emotional Whirlwind and the limited time "Tale of the Lion King" show at Disney California Adventure® Park. And right now through Aug. 1, you can catch "Mickey and Friends Band-Tastic Cavalcade" twice daily on the parade route at Disneyland Park.
Mickey Mouse and his friends are joining the world-famous Disneyland Band for this delightful procession, featuring live music and a host of favorite Disney characters. The march steps off in grand style, complete with colorfully-adorned Main Street, U.S.A. vehicles, and continues through the park with stops for special show moments where Guests can dance and clap along with their fantastic friends.
In "Mickey and Friends Band-Tastic Cavalcade," Mickey Mouse and Minnie Mouse are joined by Donald Duck, Goofy, Pluto and a parade of seldom seen Disney characters. Guests never know who they might see when they visit. It could be Peter Pan and Captain Hook, Genie and Aladdin, King Louie, Terk, Marie and more!
Catch a glimpse of the cavalcade below:
"Mickey and Friends Band-Tastic Cavalcade" only runs through Aug. 1. Mark tyour calendars for Aug. 2 for the limited-time encore engagement of the one-and-only "Main Street Electrical Parade"!