Celebrate Mardi Gras and Carnevale at Disney Springs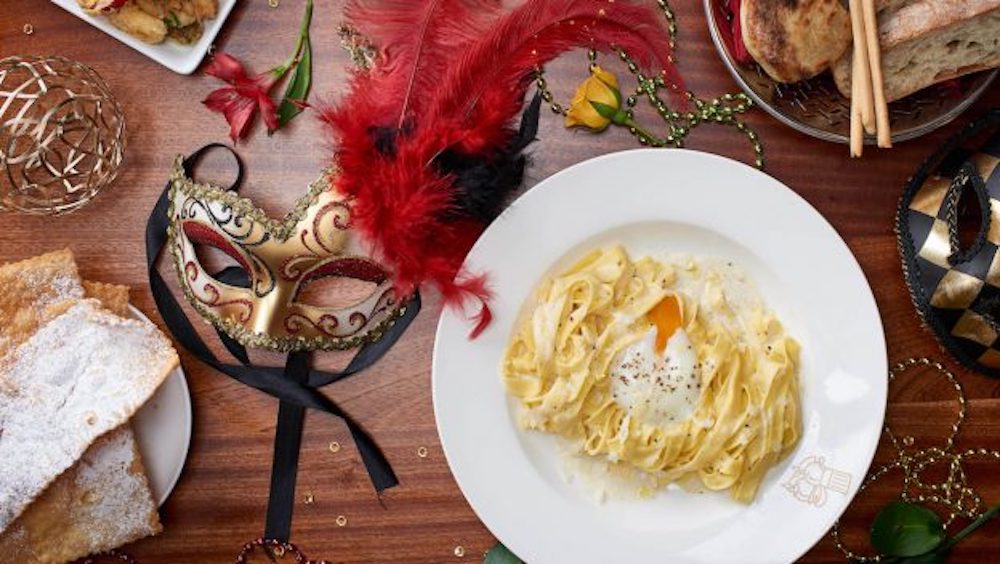 Calling all foodies—Mardi Gras and Carnevale is back at Disney Springs®! From the flavors on the streets of New Orleans (where Mardi Gras is most famously celebrated) to the beautiful city of Venice, you will discover the perfect way to celebrate with entertainment that will have them "jazzed" up and ready to party.
You can step into the streets of Italy at Carnevale returning to Maria and Enzo's now through February 29. Every night from 5-10 p.m. the restaurant transforms into a festival atmosphere filled with live entertainment including musicians, balloon artists, and mask painters where you can request your own unique mask to wear during the event. (Perfect fun for adults and kids!) The famous Carnevale menu returns jam-packed with delicious Sicilian delicacies like antipasti, salads, soups, pasta, entrees and more. Reservations are recommended.
Down on the West Side, House of Blues Restaurant and Bar is getting ready to celebrate Fat Saturdays this month with authentic New Orleans-style food and music. You can join in on the party in the courtyard on February 15 and 22 from 5-9 p.m. with food and drink specials plus live music from the Brown Bag Brass Brand. Returning favorites on the menu include Bread Bowl Gumbo, Jambalaya and their famous Bread Pudding at the Smokehouse just outside. If you pop into the restaurant, the Shrimp & Crawfish Etouffee comes highly recommended!
If you are looking for something for your sweet tooth, you can swing by Sprinkles Cupcakes for the new Bananas Foster Cupcake packed with caramelized banana-infused rum sauce and topped with vanilla buttercream frosting with Mardi Gras themed sprinkles. (Available starting February 17-March 1.) Or you can pop over to Vivoli il Gelato for the ultimate royal "treat"ment. It's called the King Shake and it's an over-the-top shake made with cake gelato spun with milk, a waffle cone, a cinnamon roll, and topped with whipped cream.