Celebrating Jasmine for World Princess Week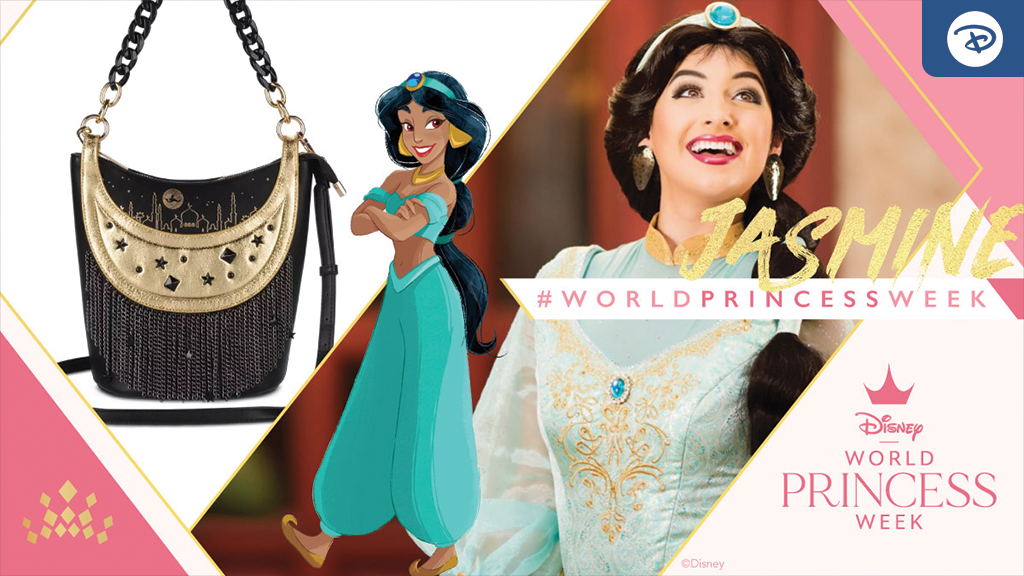 Happy World Princess Week! On the first day of this incredible celebration, we're highlighting Jasmine! Jasmine is an independent and adventurous princess who doesn't let the confines of outdated rules determine how she lives her life. Jasmine feels a strong sense of obligation to her kingdom but is innovative and constantly thinking of better ways to lead her people. She knows the city better than anyone and her empathetic, courageous and spirited character traits make her the perfect leader. Join us in celebration of the incredible Jasmine.
Walt Disney World
Character Greeting in Morocco, EPCOT
Visit Jasmine in her home away from home at Morocco, World Showcase EPCOT. Here guests can experience a whole new world as Jasmine shares tales from her desert days and "Arabian Nights." When you're finished snapping a photo with this self-assured princess, be sure to explore more of the shining, shimmering and splendid Morocco Pavilion which is reminiscent of Agrabah.
Disney Cruise Line
Disney's Aladdin – A Musical Spectacular 
Experience Aladdin – A Musical Spectacular, a fast-paced musical comedy that tells the story of the "street rat" of Agrabah who meets a Genie, battles an evil sorcerer, and falls in love with Princess Jasmine. Previously only available on the Disney Fantasy, this show is also set to debut on the Disney Wish. With classic scenes from the original movie, and a brand-new Jasmine solo created specifically for the production, "To Be Free," the cast truly brings the audience along for an interactive and truly magical experience. And of course, an Aladdin production would not be complete without a magic carpet scene. See how the production team pulls off the mechanical wizardry and state-of-the-art projections to send both Jasmine and Aladdin soaring through the air in a heartfelt duet of "A Whole New World."
Disneyland Resort
Fantasmic!
The waters of the Rivers of America at Disneyland Park come alive with a dazzling display of colorful lights, mesmerizing pyrotechnics and epic medleys of everyone's favorite Disney stories in "Fantasmic!" In Disney's longest-running nighttime spectacular, Mickey Mouse dreams he is the Sorcerer's Apprentice and with a wave of his hands begins conducting scenes from Fantasia as well as memorable Disney movie classics. After a high-flying Pirates number, the scene shifts to Jasmine and Aladdin as they lead an iconic medley of other princess songs including "A Whole New World." When Mickey is suddenly pulled into the Magic Mirror, his dream takes a dark turn and some of Disney's most evil villains conjure up a 45-foot, fire-breathing dragon, seemingly out of thin air! Watch Mickey use the power of his imagination to defeat his enemies and save the day, and check out the dining packages that offer a fantastic view of the show! Be sure to check the Disneyland Resort Entertainment Schedule or the Disneyland app for showtimes.