Celebrating Raya for World Princess Week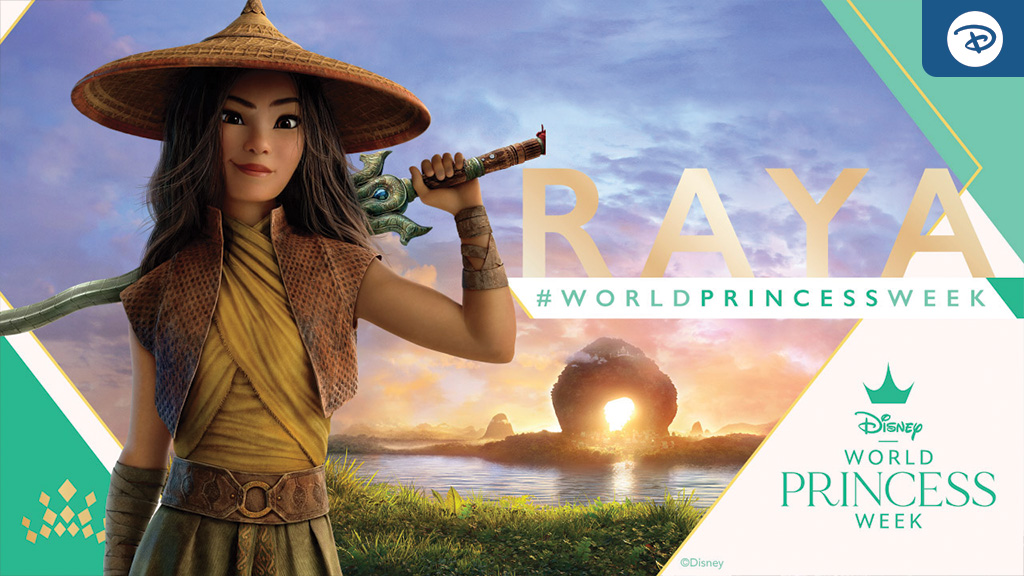 The penultimate day of World Princess Week celebrates our newest Disney Princess: Raya. Raya is an honorable and quick-witted young woman who can easily adapt to almost any situation around her. Alongside her father, Heart Land Chief Benja, she proudly guards the Dragon Gem. When the Gem is broken, she faces a near impossible mission to save the world. Her skills as a team player and as a resilient leader guide her as she helps save the kingdom of Kumandra. Raya's compassionate nature and resilient demeanor allow her to always put the betterment of her people first to truly become a role model who leads by example. Check out some of the ways to celebrate Raya around the world below.
Adventures by Disney – Vietnam, Laos and Cambodia
Did you know that Disney offers an adventure to the very place that inspired the setting for Walt Disney Animation Studios' "Raya and the Last Dragon?" With Adventures by Disney, guests can discover Southeast Asia on a one-of-a-kind vacation that takes them through Ancient Hoi An, Angkor Archaeological Park, and even includes a Tai Chi class from a master. For more information on the locations that influenced Disney Princess stories, check out the World Princess Week destination roundup by Adventures by Disney!
Disneyland Resort – Main Street Electrical Parade
After an awesome day in Disneyland park, let the evening fun begin with the Main Street Electrical Parade! This year marks the 50th anniversary of the fan-favorite spectacular, and it ends its limited run on Sept. 1, 2022. In celebration of this milestone anniversary, the parade debuted an all-new, enchanted grand finale float that showcases the togetherness and synergy of both Walt Disney Animation Studios and Pixar stories. As the finale passes by, guests can check out their favorite Disney characters including Disney's newest princess, Raya!

---
Published: August 26, 2022

[