Children Find Enchantment Beyond the Painted Sky at Aulani, A Disney Resort & Spa
Children Find Enchantment Beyond the
Painted Sky at Aulani, A Disney Resort & Spa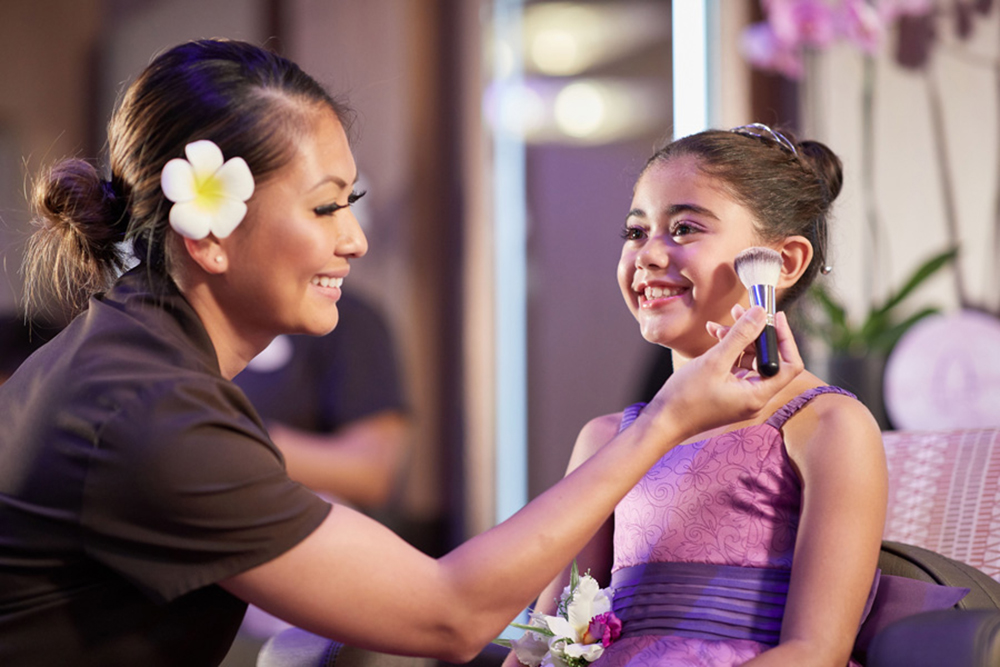 A fun new experience for girls and boys ages 3-12 is now being offered at Aulani, A Disney Resort & Spa.
The magic begins with the ultimate fun fashion transformation at the Painted Sky: HI Style Studio that caters exclusively to children. In the relaxed and charming atmosphere, a friendly stylist personally tends to each child's needs with a variety of services, including hairstyling, makeup, costumes and accessories.
Painted Sky: HI Style Studio packages include Aulani Too Too CuteT, Minnie Dot, Moana Swim, Off the Hook! Boys Surf and Swim, and mermaid looks to name just a few. Transformations take 30 minutes to an hour, depending on the package, and prices start at $150 (plus tax).
Whether they're soaking up the fun at Waikolohe Pool or dressing up as their favorite way finding Princess of Motunui, Moana, they'll be ready to show off their island-style makeover.
The adventure can continue Beyond the Painted Sky with an activity that caters to young imaginations. At the Painted Sky Salon, the lānai is transformed into a Magical Rainbow Garden where children create an island craft. Their inner creativity can blossom as they make a colorful keepsake using tropical ferns and flowers.
Enchantment grows through song and dance in this lovely garden lānai setting when Disney characters join the fun. The magic continues as children become the "stars" of the Rainbow Wishes Parade, a heartwarming procession of keiki waving wishing wands and weaving through the beautiful pathways of Aulani, A Disney Resort & Spa to share their joy.
Beyond the Painted Sky is a 90-minute experience, offered each Sunday and Wednesday at noon and 2:30 p.m. Cost for this activity is $55 per child, in addition to the cost of a makeover.