Circle of Flavors: Harambe at Night Coming to Disney's Animal Kingdom
Circle of Flavors: Harambe at Night Coming to Disney's Animal Kingdom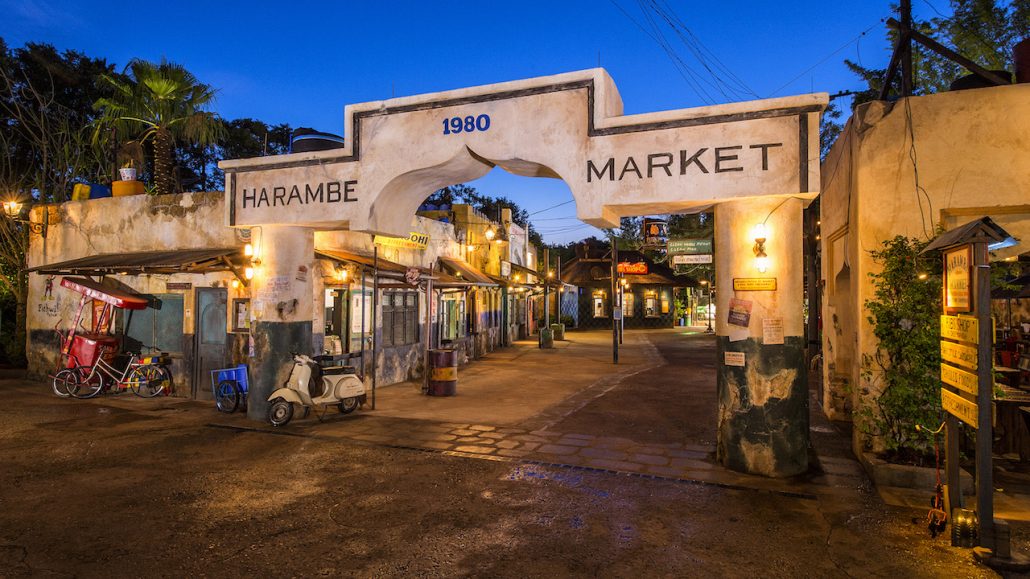 Experience a new dining adventure honoring some of the most majestic and endangered African animals and celebrating the beloved story of "The Lion King." Circle of Flavors: Harambe at Night offers a unique way to dine at Disney's Animal Kingdom® Theme Park with a family-friendly progressive dining experience drawing inspiration from the many facets of African cultures and animals.
The  journey begins with a welcome reception at the Wildlife Express Train Station and takes you on a fun-filled adventure to the train station at Rafiki's Planet Watch, then continues on to Harambe Market. Throughout the night, Guests will take in sights, sounds, and scrumptious flavors in celebration of "The Lion King" and the Big Five game animals: the African elephant, the rhinoceros, the Cape buffalo, the leopard, and our host animal, the lion. Along the way, you will have the opportunity to learn more about the importance of the Big Five and the challenges they face around the world as well as how Disney is working to protect them.
Starting at the train station, Guests will receive light hors d'oeuvres, snacks, and beverages (alcoholic and non-alcoholic) while enjoying acoustic music before hopping on the train to ride over to Rafiki's Planet Watch. Upon arrival, they'll be greeted with more light bites and sips. And hanging out in the train station, familiar friends Timon and Rafiki will be available for character greetings and fun interactive activities for all ages. Once Guests finish up at Rafiki's Planet Watch, they can hop back on the train and get ready to venture over to Harambe Market for the main event. Throughout the marketplace, Guests will enjoy an array of sweet and savory dishes paired with unique beverages.
Circle of Flavors: Harambe at Night begins on July 24, 2019, at Disney's Animal Kingdom. Pricing is $125 plus tax for adults and $99 plus tax for children ages 3-9 and separate park admission is required. Reservations can be made by calling 407 WDW-DINE (407 939-3463) or by visiting the Walt Disney World Resort Dining Page.