Dine with Royalty During Disney Princess Breakfast Adventures at Disney's Grand Californian Hotel & Spa
Dine with Royalty During Disney Princess Breakfast Adventures at Disney's Grand Californian Hotel & Spa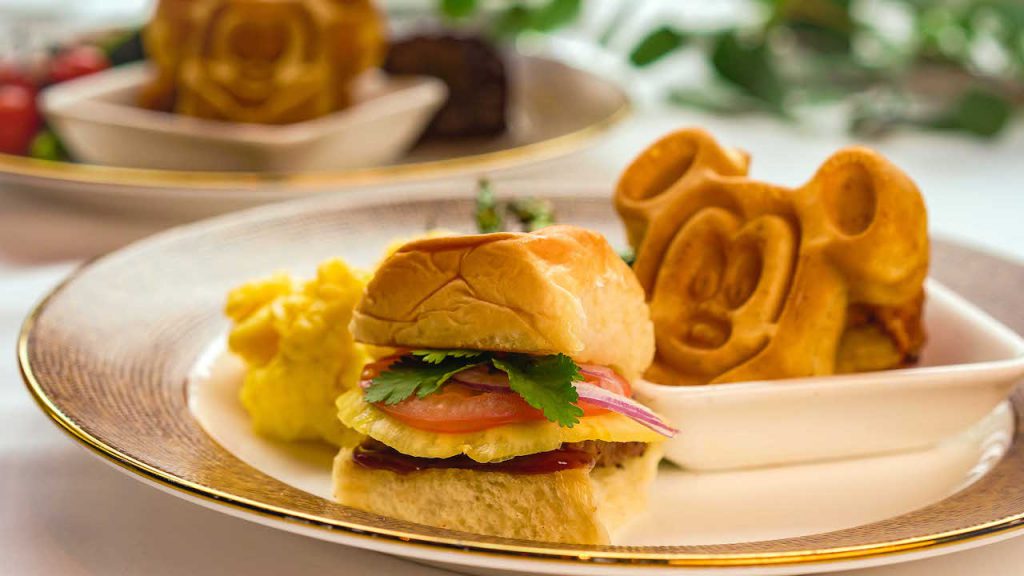 Guests can dream big and meet their favorite Disney Princesses at an all-new character dining experience coming to Disney's Grand Californian Hotel & Spa! Disney Princess Breakfast Adventures is the newest way for you to start your day at Disneyland® Resort. Youccan dine on a delicious three-course breakfast and meet with your royal hosts for enchanting activities, intimate story time, a private portrait location and more, all within the elegant surroundings of Napa Rose.
The first course kicks off with a selection of cold starter options, all of which are brought to the table for the entire party to enjoy! On the sweet side is the Sunrise Citrus and Vanilla Bun with raspberry glaze, Caramel Beignets, and a Chia and Granola Parfait with mango, kiwi, and coconut. A Banana Wrap with berry compote is a delicious option, too, along with assorted sliced fruits and berries.
Savory starters include a yummy open-face Ham and Cheese Sandwich with cranberry cream cheese and Mini Lobster Rolls (or Mini Hot Dogs upon request).
For the second course, Guests will enjoy a yummy buffet of entrées served up nice and warm. Kids will love the House Made Mac & Cheese and of course the Mini Chicken and Mickey Waffles served with maple syrup butter.
Other savory entrées featured on the buffet are Perfect Scrambled Eggs, Artisan Turkey Sausages, Roasted Tomato and Asparagus, and a mouth-watering Pulled Beef Slider with BBQ sauce and pineapple salsa served on a Hawaiian bun. There's also Fresh Mint Papas Bravas with Romesco sauce.
And for dessert, you can indulge in a glorious assortment of sweets all brought to the table, featuring options like Chocolate Chip Princess Cake Pops, Almond Crunch with vanilla Chantilly, and Petite Raspberry Tarts. Guests can also try the Sea Shell Macarons with mango passion fruit ganache or the Strawberry Honey Sorbet with cotton candy and fresh strawberries.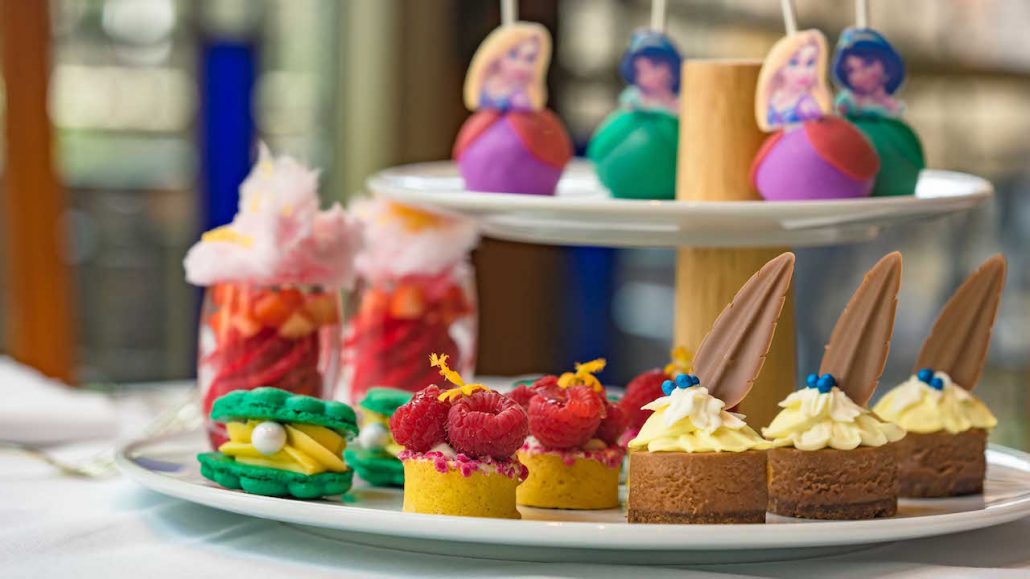 Disney Princess Breakfast Adventures occurs Thursday through Monday between 8 a.m. and 12 p.m. and begins Saturday, March 30, 2019 and reservations are available now!  To book, call  714 781-DINE (714 781-3463) or visit the Disneyland Resort website.
Character appearances and menu items are subject to change without notice.