Discover a Dynamic Design When Jaleo Opens at Disney Springs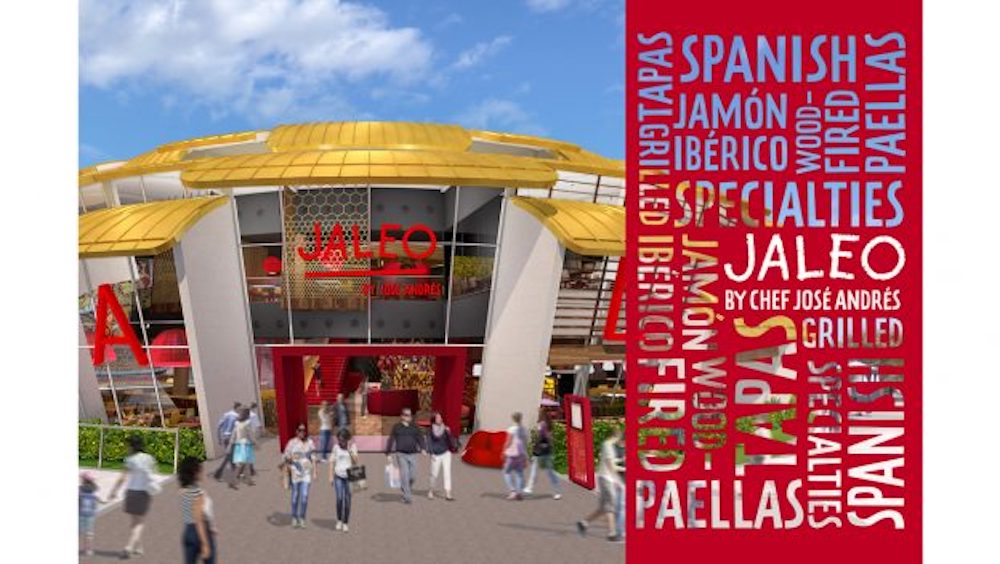 Jaleo by José Andrés is expected to debut this winter at Disney Springs®, and when the doors open in the coming weeks, Guests will discover a 22,000 square foot wonder that will house Andrés' largest restaurant to date.
The venue will bring the spirit and flavors of Spain to Disney Springs visitors via a freestanding, two-story building with a design that was strongly influenced by the artichoke – a vegetable native to Andrés' homeland. Renowned Spanish design firm Capella Garcia Arquitectura used it as their ultimate inspiration, working closely with José Andrés' ThinkFoodGroup to ensure that every detail of the striking design was just right. In this rendition, an artichoke structure opens up with "petals" that form pergolas, seamlessly extending to the outdoors. With no solid walls, the space is completely open to the outside and features large windows that offer picturesque lake views and an impressive central courtyard that visually connects both floors. Juli Capella, principal for the design firm shared, "There are no cubic forms, no opaque walls, no straight lines: here reigns a plant-like organism with its dynamic forms. An avant-garde, expressionist and welcoming architecture."
It sounds like a work of art with a color palette showcasing citrus shades like orange and lemon paired with stunning photos and paintings from some of Spain's most celebrated photographers and artists.