Disney Cruise Line, Disney Parks & Resorts and Disney Store Rank #1 In Customer Service
Disney Cruise Line, Disney Parks & Resorts and
Disney Store Rank #1 In Customer Service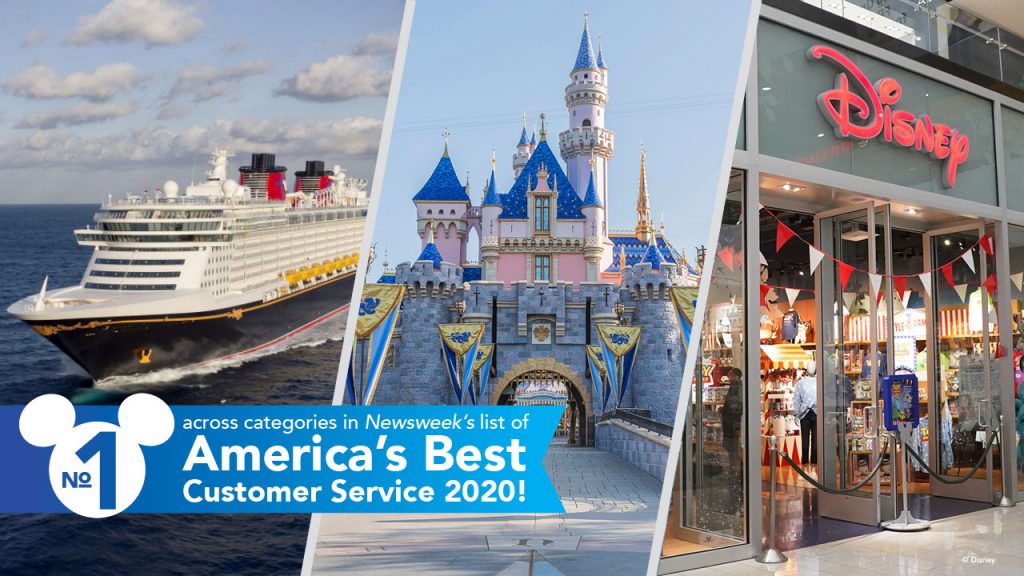 Disney Cruise Line, Disney Parks & Resorts and the Disney Store have all earned the highest honors in a new Newsweek survey ranking America's best customer service! 
Disney's cast members go out of their way on a daily basis to make magic and provide the best possible service for Guests.  Delivering exceptional experiences and exceeding Guest expectations is at the heart of everything Disney does at Disney Parks!
And for the second year in a row, Disney Cruise Line has topped the list of brands that exemplify outstanding customer service.
In the survey of more than 20,000 customers, Disney Cruise Line ranked as the number one company overall, across a variety of industries, as well as in the "Cruise Line Operator" category.  And the amazing customer service and experiences at Disney Cruise Line will be expanding in upcoming years with new ships scheduled for delivery in 2021, 2022 and 2023.
The survey also recognized Disney Parks & Resorts as the best in its category!
Disney Parks & Resorts, which is continuing an incredible year of growth and exciting new offerings, including Star Wars: Galaxy's Edge at Disneyland® Park and Disney's Hollywood Studios®, earned the best customer service ranking in the "Amusement Park Experience" category.
And the Disney Store was awarded the top spot by consumers in the "Toy" category as well.  Disney Store locations continue to provide the best of what Disney Parks has to offer in merchandise – as well as outstanding guest experiences across the nation.