Disney Cruise Line Recognized as the #1 Cruise Line in the World for the Eighth Consecutive Year
Disney Cruise Line Recognized as the #1 Cruise Line
in the World for the Eighth Consecutive Year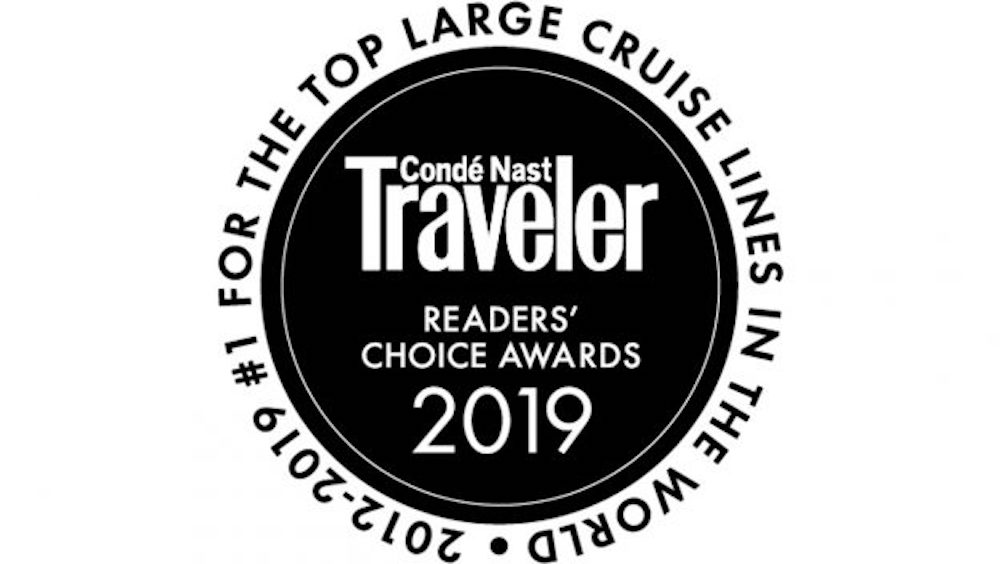 When it comes to fun on the high seas, Condé Nast Traveler readers chose Disney Cruise Line as the #1 Top Large Cruise Line in the World for the eighth consecutive year. Readers rated Disney's fleet of four the highest from more than 400 cruise ships across multiple brands.

Condé Nast Traveler Readers' Choice Awards is one of the longest-running and most prestigious recognitions of excellence in the travel industry. This year, more than 600,000 Condé Nast Travelerreaders from across the globe rated their travel experiences.
Disney Cruise Line President Jeff Vahle said of this honor "Being recognized once again by the readers of Conde Nast Traveler is a source of great pride for our team, whether they make their magic on our ships, at our private island Castaway Cay or behind the scenes. This award speaks to their commitment to always going above and beyond – and making every guest's experience truly special."
Disney Cruise Line blends the magic of Disney entertainment with the excitement of ocean cruising, offering incredible onboard experiences and itineraries to the sun-drenched destinations of the Caribbean year-around and awe-inspiring seasonal sailings throughout Alaska and Europe. Most Caribbean itineraries also include a stop at Castaway Cay, Disney Cruise Line's award-winning private island in The Bahamas.
Disney Cruise Line is always looking to give guests more exciting opportunities, and this year we decided to "dig a little deeper" for inspiration. In 2020, the Disney Wonder will set sail from New Orleans for the first time, celebrating the magic of NOLA with Tiana and friends. The world of "The Princess and the Frog" is brought to life like never before onboard the Disney Wonder, with new features like a New Orleans-themed lounge that transports guests into the heart of the city's iconic French Quarter.
As Disney Cruise expand otheir horizons, they look forward to the delivery of three new ships in 2021, 2022 and 2023. The recently announced Disney Wish will be the first to make her debut as the fifth ship in their fleet. Rapunzel and her feisty sidekick Pascal will be featured on the stern, and, at approximately 144,000 gross tons and 1,250 guest staterooms, the Disney Wish will be slightly larger than the Disney Dream and Disney Fantasy.
The Disney Cruise Line team is proud to be No. 1 in the hearts of Condé Nast Traveler readers, and they couldn't be happier knowing their guests' experiences are truly special year after year.