Disney Cruise Line Recognized for Award-Winning Service and Dining Experiences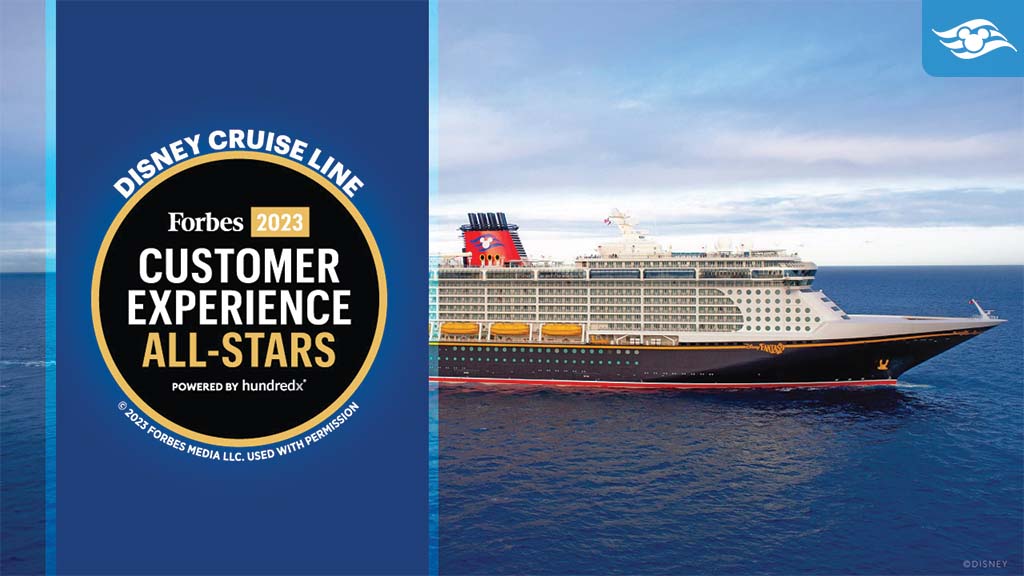 Disney Cruise Line has again been recognized as an industry-leader for delivering outstanding customer service and exemplary dining experiences.
Recently named a Customer Experience All-Star by Forbes and identified by readers of Food & Wine as having one of the best culinary experiences at sea, Disney is proud to welcome guests with their signature service and immersive storytelling – all while helping to create memories that last a lifetime. On behalf of all cast and crew members, Disney is honored to be named among the best at sea by both Forbes and Food & Wine.
Small World Vacations offers $50-$1000 onboard credit based on your cruise fare.
Get on our 2024 Disney Cruise Line Waitlist here!