Disney Cruise Line Reminds Guests to Finalize All Steps Before Sailing
Disney Cruise Line Reminds Guests to Finalize All Steps Before Sailing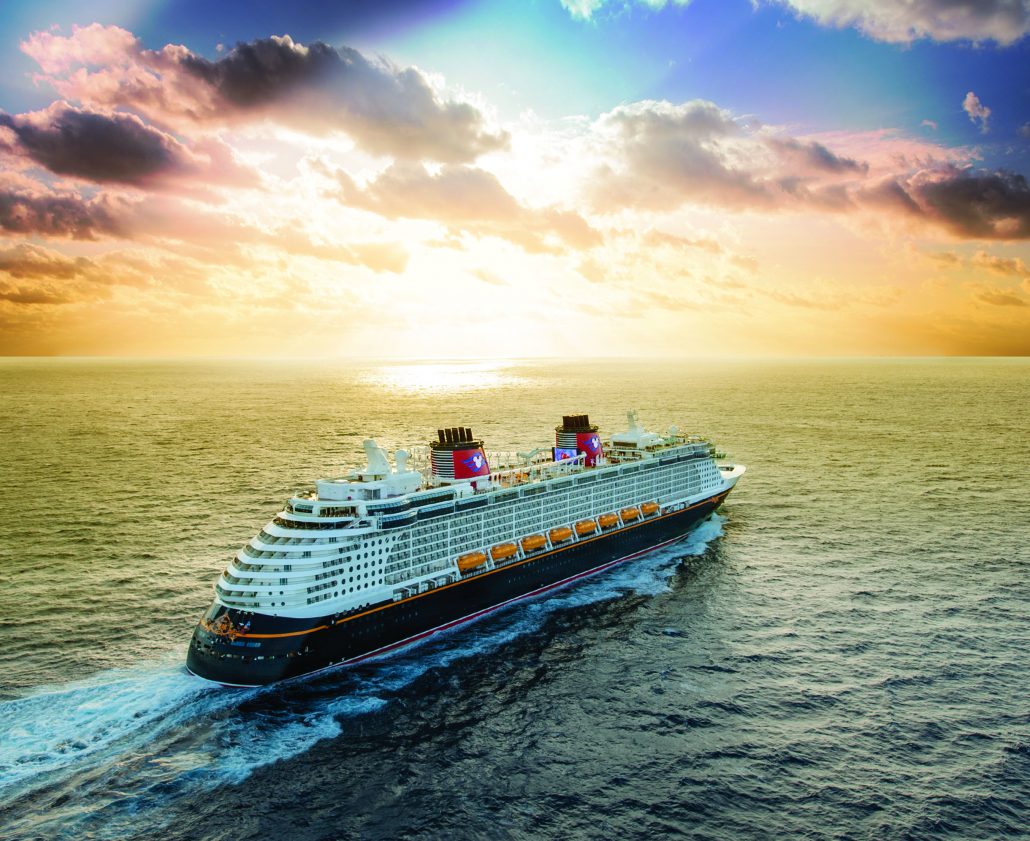 Ahead of the return to sailing on August 9 on the Disney Dream, Disney Cruise Line is reminding Guests to complete all steps leading up to sailing aboard the ship. These include:
Pre-Trip COVID-19 Testing
Embarkation COVID-19 Testing
Travel Insurance
COVID-19 Vaccination
Safe Passage Website/Registration
Online Check-In
Transfers from OIA to the Port
Guests who are sailing should complete the steps above prior to embarkation.
A SeaMail sent to Guests is included below for reference:
Dear Guest,
We are glad that you are sailing with us aboard the Disney Dream.
As we prepare for your arrival, we want to share a few reminders that are important to complete prior to sailing.
Pre-Trip COVID-19 Testing
Guests must provide proof of a negative COVID-19 PCR test (paid for at the Guests' expense) taken between 5 days and 24 hours prior to the sail date.
Embarkation COVID-19 Testing
Guests are required to undergo a rapid PCR COVID-19 test at the terminal prior to boarding. A $65 test fee will be charged to the folio of all Guests 12 years and older.
Travel Insurance
Guests 12 years or older must provide proof of a valid travel insurance policy that has a minimum of $10,000 per person in medical expense coverage and $30,000 coverage for emergency medical evacuation and no COVID-19 exclusions. Guests that purchase insurance from a provider other than Disney Cruise Line will need to provide proof of the insurance policy at the port, showing the name of each of the covered Guest(s) and a description of the coverage in the policy prior to receiving clearance to sail.
COVID-19 Vaccination
Guests who are fully vaccinated may choose to provide proof of vaccination in order to be exempt from the pre-trip and embarkation COVID-19 testing and travel insurance requirements. Fully vaccinated Guests who arrived from an international destination within the past 5 days must undergo the rapid PCR COVID-19 test at the terminal, paid for by Disney Cruise Line.
Safe Passage by Inspire Diagnostics Website
In order to sail, every Guest must individually create an account associated with their reservation (or reservations, for Guest with back-to-back, consecutive sailings) on the Safe Passage website by Inspire Diagnostics, Disney Cruise Line's third-party partner for COVID-19 testing and vaccination verification. Parents and legal guardians may use their own accounts to submit test results on behalf of their children. An account cannot be created sooner than 33 days prior to sailing. If you have any questions about your Safe Passage registration or status, please contact 877-250-5132.
Online Check-in
If you have not done so already, you will need to complete Online Check-in prior to your sailing. You will need to submit the required citizenship documents as well as select a Port Arrival Time. All Guests, including our Platinum Castaway Club Guests, will need to select a Port Arrival Time. Guests arriving prior to their selected arrival time will be asked to return at the appropriate time. Online check-in can be completed or modified up to one day prior to sailing.
Arriving at the Port
As a reminder, all Disney Cruise Line Guests and Castaway Club Members—including Platinum Members—are required to select a port arrival time before making their way to the cruise terminal. In order to promote physical distancing, Guests will not be permitted at the terminal or in parking areas before their scheduled arrival time. Guests who arrive early will be asked to return at their scheduled arrival time. When completing online check-in, the earliest time Guests will be able to select to arrive at the terminal is 1 p.m.
Transfers from the Orlando International Airport to the Port
For Guests with transfers included with their cruise vacation, motorcoach transportation from the Orlando International Airport to the port in Port Canaveral, Florida, will begin at approximately 11:30 a.m. on the day of embarkation. Resort Guest motorcoach transportation will begin at approximately 12:00 noon on the day of embarkation.
It is recommended that Guests bring a copy of their negative COVID-19 PCR test result, or vaccination card showing the final dose was administered at least 14 days before sailing, as well as proof of travel insurance.
Please be sure to review the information available in the Know Before You Go section of our website for answers to many frequently asked questions.