Disney Junior Star Vampirina Is Coming!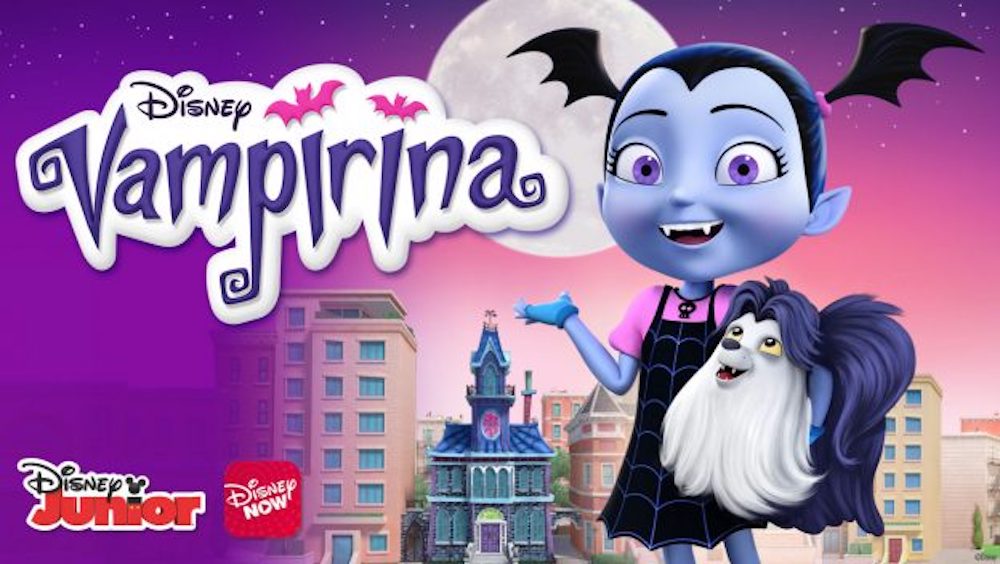 After debuting last fall on Disney Channel and Disney Junior, "Vampirina" has become one of the newest hit series for kids and families, ranking among the top five series on TV among girls ages 2 – 5. Now, the star of the show is making her way to Disney Parks, just in time for Halloween!
"Vampirina" blends spooky fun, heartfelt storytelling and Broadway-caliber music in stories that follow Vampirina (aka "Vee") as she faces the joys and trials of being the new kid in town, including making friends and attending a new school in the human world. Along the way, Vee learns that it may be easier to blend in with her peers, but it's more valuable to celebrate the qualities that make each individual unique.
Vampirina will be arriving at Disneyland® Resort this fall for Halloween Time. Guests will get to meet her at Disney California Adventure® Park starting Sept. 7, 2018, and Vee will also be making special appearances during the Frightfully Fun Parade at Mickey's Halloween Party at Disneyland Park, offered select nights Sept. 19-Oct. 31, 2018. Later this year, she will also join the high-energy cast of "Disney Junior Dance Party!"
Starting Sept. 30, 2018, Vampirina will begin making visits to Walt Disney World® Resort as well, where she'll join her pals for breakfast at Disney Junior Play 'n Dine. Later this fall at Disney's Hollywood Studios®, Guests will have a chance to meet her in the Animation Courtyard, and of course, she'll be part of the fun at the all-new "Disney Junior Dance Party!"