Disney Magic Offers Fun for the Whole Family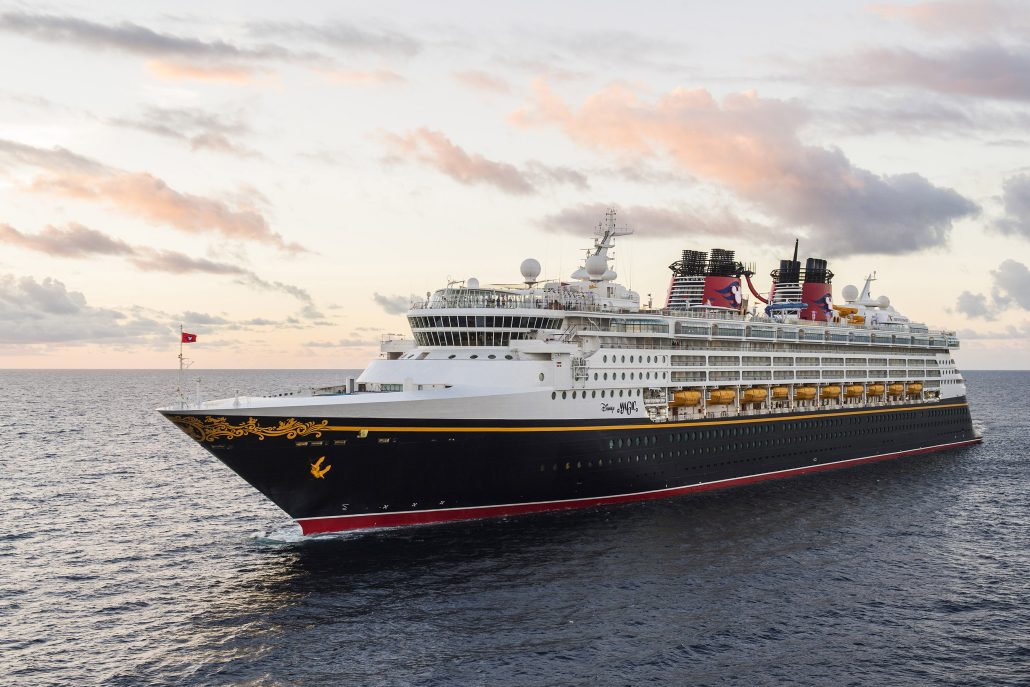 CELEBRATION, Fla. – Disney Cruise Line's first vessel to hit the high seas, the Disney Magic, set the precedent for a fleet designed with families in mind, including signature offerings such as rotational dining, Broadway-style shows, themed dining, character encounters and fireworks at sea. With plenty of activities for families, kids and adults, guests feel the Disney 'magic' every second of their cruise vacation.
Guests embark on a splashtacular adventure aboard the AquaDunk, a 37-foot-tall body slide that begins with a surprise launch; revel in a royal celebration during a theatrical dining experience at Rapunzel's Royal Table; get lost in a tale of self-discovery and love during an exclusive live performance of "Tangled: the Musical"; rediscover beloved stories, songs and characters during other Broadway-style stage spectaculars; and enjoy much-needed "me time" at dedicated kids' clubs and adult escapes.
Family Entertainment
From dazzling stage shows to over-the-top deck parties, entertainment aboard the Disney Magic is designed to delight the entire family. Broadway-style stage spectaculars delight audiences in the lavish Walt Disney Theatre, two of which are exclusively presented aboard the Disney Magic.
Exclusive to the Disney Magic, "Tangled: The Musical" follows the thrilling adventure of Rapunzel and Flynn Rider as they face ruffians and a budding romance on an exhilarating journey of self-discovery.
"Disney Dreams…  An Enchanted Classic" is a signature Disney Cruise Line show that tells a bedtime story featuring popular Disney characters who together teach a young girl the power of her dreams.
Exclusive to the Disney Magic, "Twice Charmed: An Original Twist on the Cinderella Story" immerses the audience in a story that begins where the original ended and features Cinderella, Prince Charming and other favorites from the animated fairy tale classic.
There are also movies shown in the Walt Disney Theatre, as well as up on deck by the family pool and in the Buena Vista Theatre, a cinema with plush stadium-style seats that screens first-run movies and digital 3-D films.
On select itineraries, there's an evening brimming with buccaneer fun during the "Pirates IN the Caribbean" celebration. An interactive show featuring Jack Sparrow culminates in a fireworks spectacular choreographed to the dramatic musical score from the "Pirates of the Caribbean" movies. As the night rolls on, guests unleash their inner pirate and dance their boots off during a swashbuckling deck party, a family-friendly bash featuring electrifying music, stunning visuals and special effects.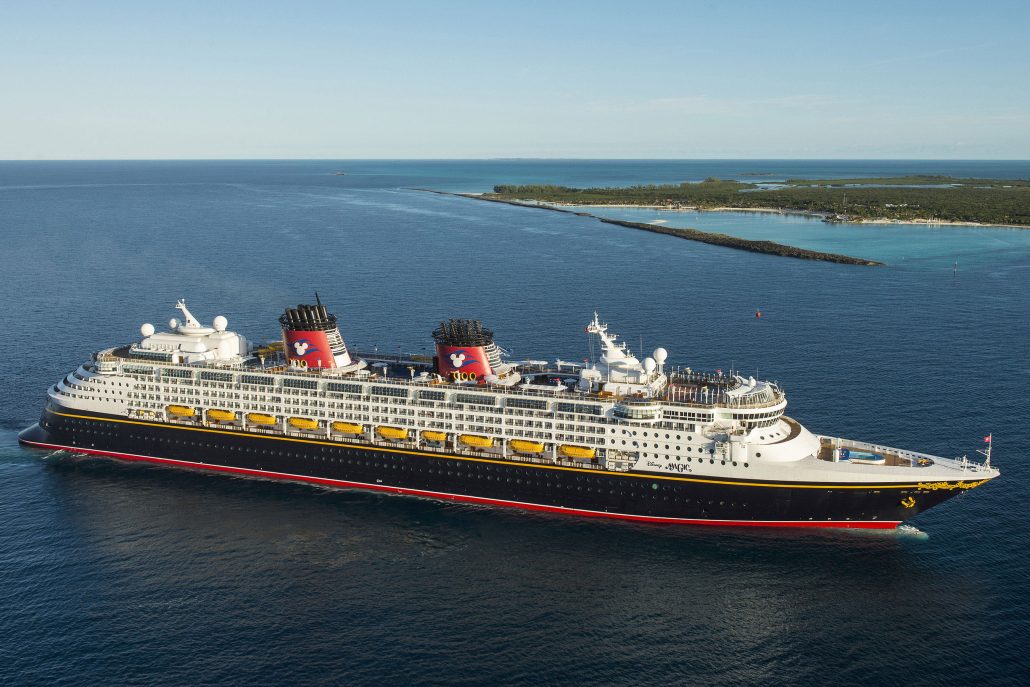 Fun in the Sun on the Upper Decks
Like all Disney Cruise Line ships, the Disney Magic boasts separate pools for children, families and adults. Other fun in the sun includes:
AquaDunk, a 37-foot-tall body slide that begins with a surprise launch.
AquaLab, an interactive water playground open to kids age 3 and older.
Nephew's Splash Zone, a special splash-and-play area for little ones up to age 3, starring Donald Duck's mischievous nephews, Huey, Dewey and Louie.
Goofy's Pool, a relaxing pool for families of all ages to enjoy.
Wide World of Sports Deck, the ideal spot for a pick-up game, ping-pong match or enjoying breathtaking ocean views.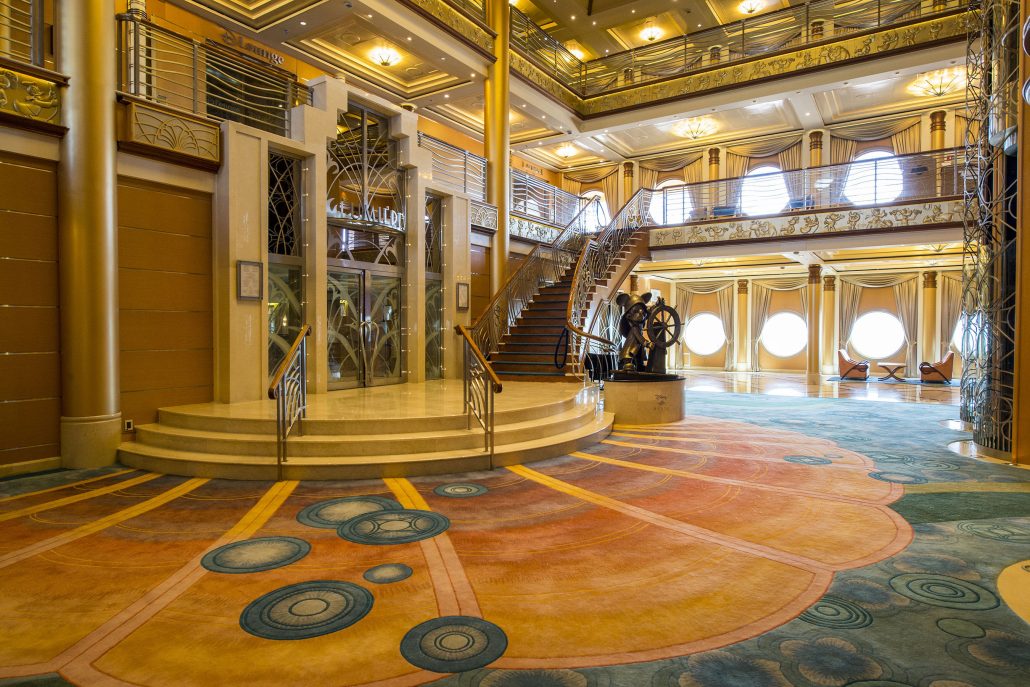 Enchanted Dining
Enjoying the three uniquely themed family restaurants aboard the Disney Magic is convenient and hassle-free, as guests "rotate" through the restaurants each night accompanied by the same serving team for a variety of menus and cuisines and friendly, personalized service.
Rapunzel's Royal Table, inspired by the beloved story of Disney's "Tangled," transports Disney Magic guests to the kingdom of Corona for an evening of music and interactive fun featuring Rapunzel and the mischievous Snuggly Duckling Thugs.
Animator's Palate, one of the most popular restaurants on the Disney ships, features animation-adorned walls and larger high-definition flat-screens to provide the best views of the animation magic that takes place all around. Animator's Palate inspires creativity with "Drawn to Magic," a black-and-white to color animation show that surrounds guests in the swirling colors of animated classics and transports their dining experience into a dramatic story of heroes and villains.
Lumière's invites passengers to "be our guest" in a grand dining room with French elegance, reminiscent of classic transatlantic ocean liners.
An adult-exclusive restaurant – Palo, specializing in modern Italian cuisine, features stunning ocean views and a formal, romantic ambiance.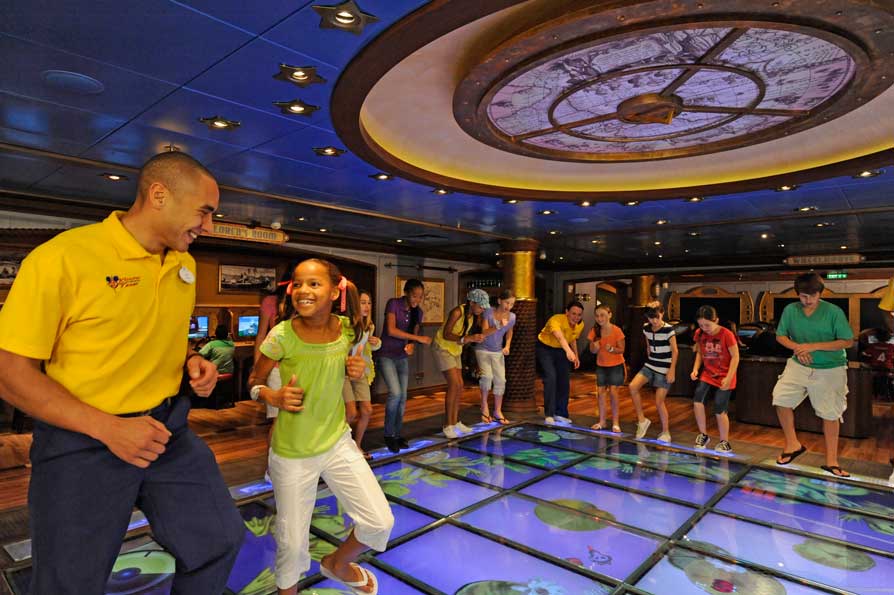 Magic for Kids of All Ages
The Disney Magic began the Disney Cruise Line tradition of age-appropriate fun for kids of all ages in special designated spaces just for them:
Disney's Oceaneer Club transports kids ages 3 to 12 to the magical lands of Disney fairies, courageous Super Heroes and adventuresome toys.
Disney's Oceaneer Lab is a nautical wonderland where children ages 3 to 12 embark on a journey of discovery with arts and crafts, gaming and counselor-led activities.
It's a Small World Nursery is a whimsical world for infants and toddlers up to age 3 where they are safely cared for by trained Disney counselors.
Vibe (ages 14 to 17) and Edge (ages 11 to 14) are ultra-cool teen and tween hangouts with comfy couches, music, video games and other chill-out necessities.
At Bibbidi Bobbidi Boutique, aspiring young princess and knights become Disney royalty with the help of a fairy godmother-in-training. When the pirate deck party is on the evening schedule, the space transforms into The Pirate League, where young sailors can unleash their inner buccaneer with a piratical makeover.
Excitement and Relaxation for Adults
On the Disney Magic, guests step into a domain that's all their own at After Hours, an extraordinary adult-exclusive nighttime entertainment neighborhood that features trendy and sophisticated bars and lounges.
Fathoms night club is a celebration of the sea, utilizing special effects, lighting and sound to create a calm atmosphere early in the evening before turning up the excitement later at night.
Keys piano bar and lounge is the perfect place for guests to relax with a signature Manhattan cocktail and the soft sounds of a piano, or "wind down" after an evening of dancing and revelry. Keys provides a refined retreat with handcrafted cocktails that are finished tableside.
O'Gills Pub is an Irish pub and sports bar designed with rich green accents and dark woods. Domestic draft beers and liquors offer countless libation options behind the bar while video screens and an updated sound system feature rollicking tunes and live televised athletic events.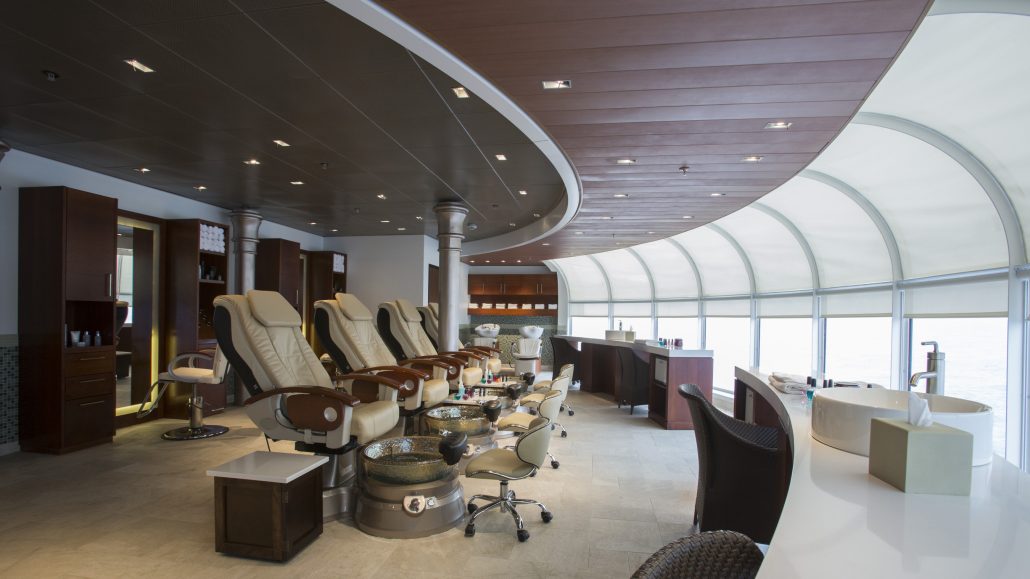 At the luxurious Senses Spa & Salon, adults ages 18 and older can indulge spa treatments, massages, manicures, pedicures, and a rainforest-themed aromatherapy steam room and sauna. The fitness center is well-appointed with state-of-the-art equipment and offers personal training sessions and instructional classes in yoga, Pilates, aerobics and more.
The Disney Magic sails from a variety of ports across the United States, including voyages from south Florida, San Diego, Galveston and the port of New Orleans. Select itineraries on the Disney Magic make a stop at Castaway Cay, Disney's tropical private island in the Bahamas.