Disney Pin Trading – New Ways to Trade, Virtual Pin Trading Event and More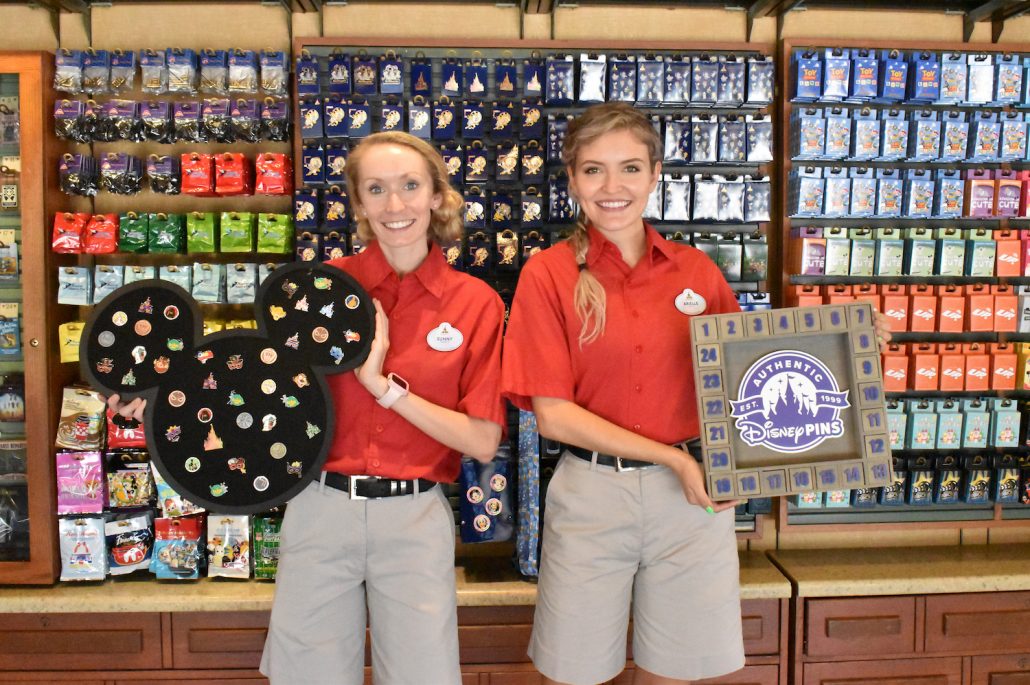 Beginning Oct. 15, we're introducing pin trading mystery boxes and Mickey-themed boards – a new, interactive and fun way to trade official Disney Trading Pins.
As we commemorate the Walt Disney World 50th anniversary celebration, these boxes and boards are designed for fun for the whole family. Guests can hunt for pins honoring their favorite characters, attractions and so much more on the Mickey-themed pinboards, or be delightfully surprised by choosing a numbered pin from one of our mystery boxes.
Here's how they work:
Guests can locate a cast member with a pin trading mystery box or Mickey-themed board and present an Official Disney Trading Pin to exchange. (up to two exchanges per location)
Mystery trading boxes: Guests can select a drawer from the pin box numbered 1-24. The cast member will open the drawer and present the Guest with their mystery pin in exchange for their Disney pin.
Mickey-themed boards: Guests can search the trading board for the Disney pin they would like to trade. The cast member will remove their desired pin from the board and give it to them in exchange for their Disney pin.  
It's that simple!
New pin boxes and boards can be found in locations across Walt Disney World Resort. To make pin trading even more convenient, these locations are designated in guide maps and include all four theme parks, Disney Springs and select resort locations.
While Guests search for their next incredible pin finds, they can keep an eye out for the Walt Disney World 50th anniversary celebration pins, released throughout the 18-month celebration. Guests can get ready to celebrate the past, present & future of The Most Magical Place on Earth with these special pins available across the Walt Disney World Resort including select pins available on shopDisney.com.
If Guests want to take their pin trading to a whole other level, they can register for the Disney Parks Disney Heroes vs. Villains Digital Pin Experience, occurring Dec. 4, 2021. Guests can discover exclusive pins created just for this event, featuring our favorite heroes and villains from Disney, PIXAR, Star Wars, and Marvel. Get event details, browse the product catalog and register for this virtual event here.
Whether it's searching for that special pin to add to their collection, connecting with other pin traders or the thrill of mystery pin selection, Disney Pin Trading is guaranteed to add a little adventure to any Disney vacation.

---
Published: October 14, 2021

[