Disney Princess Breakfast Adventures at Disney's Grand Californian and Spa
Disney Princess Breakfast Adventures at Disney's Grand Californian and Spa
Disney recently introduced a new "Princess Breakfast Adventure" at the Napa Rose restaurant in Disney's Grand Californian Hotel & Spa, offered Thursday through Monday. Disney Princess Breakfast Adventures is a one-of-a-kind occasion where families can share special moments with Disney Princesses while enjoying an exquisite, three-course breakfast at the award-winning Napa Rose restaurant at Disney's Grand Californian Hotel & Spa. The morning includes enchanting activities, intimate story time, a private portrait location and premium keepsakes.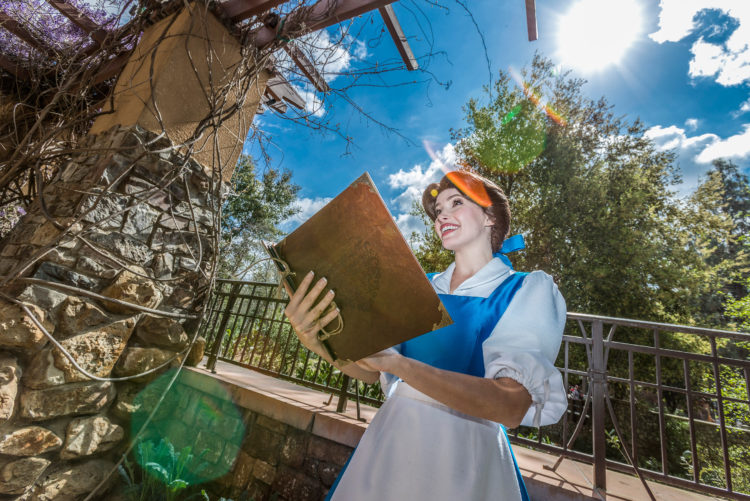 (Joshua Sudock/Disneyland Resort)
This isn't your typical character meal, rather a 2-hour immersive experience that is truly a unique adventure.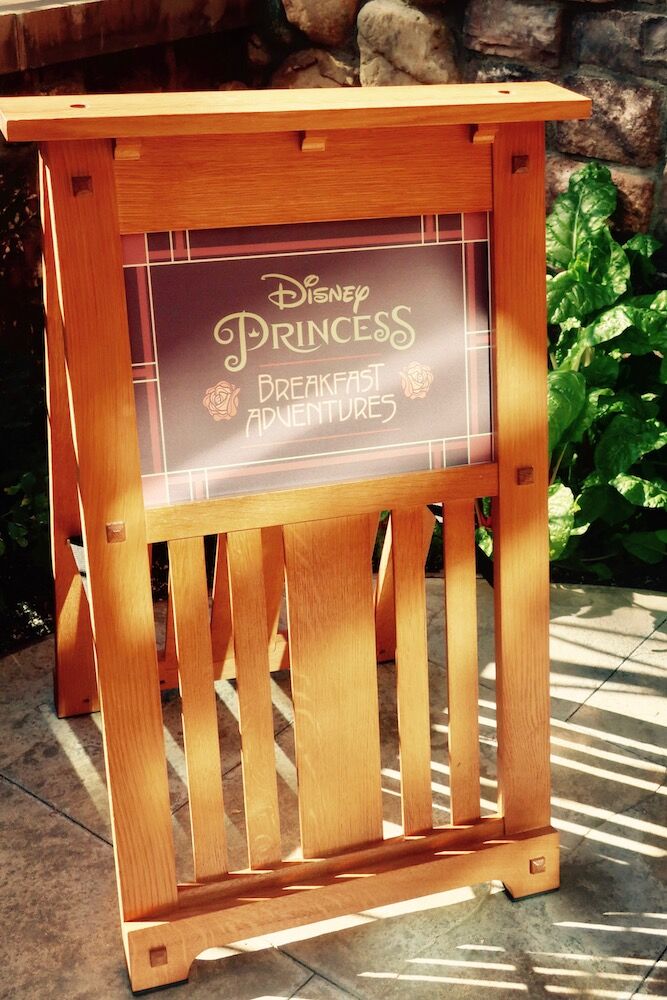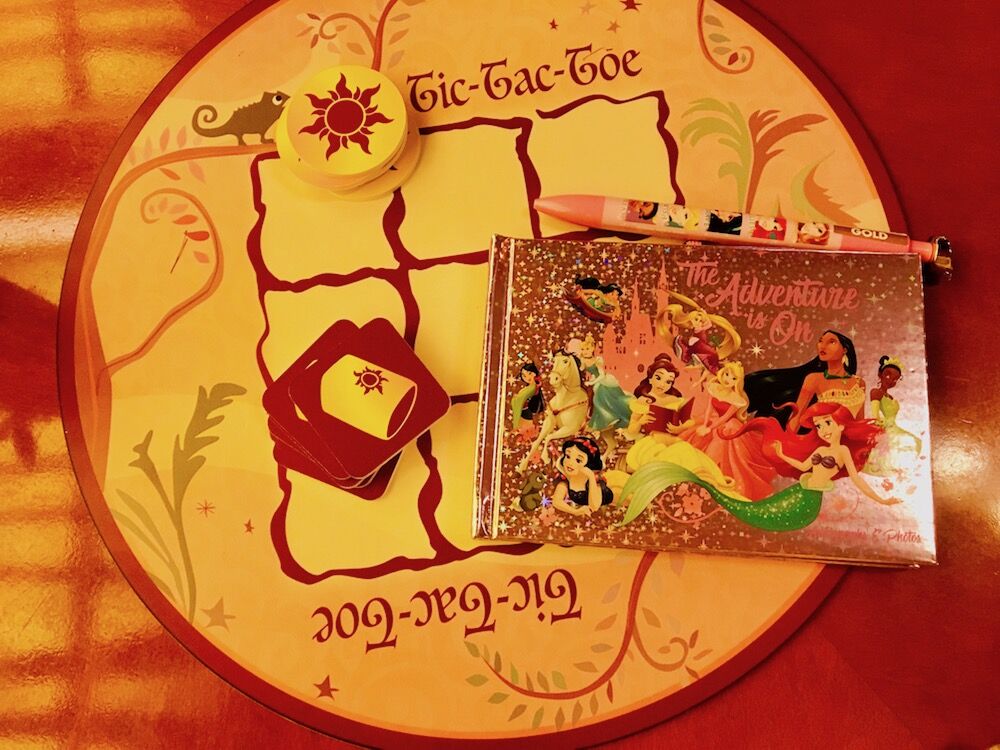 When you first enter Napa Rose, children are gifted an amenity bag and can choose between two different autograph book and pens. You are greeted by an "Adventure Guide" (Disney Cast Member) who escorts you to the lounge for a fun game of Rapunzel-themed tic-tac-toe while adults sip on champagne and children, sparkling cider.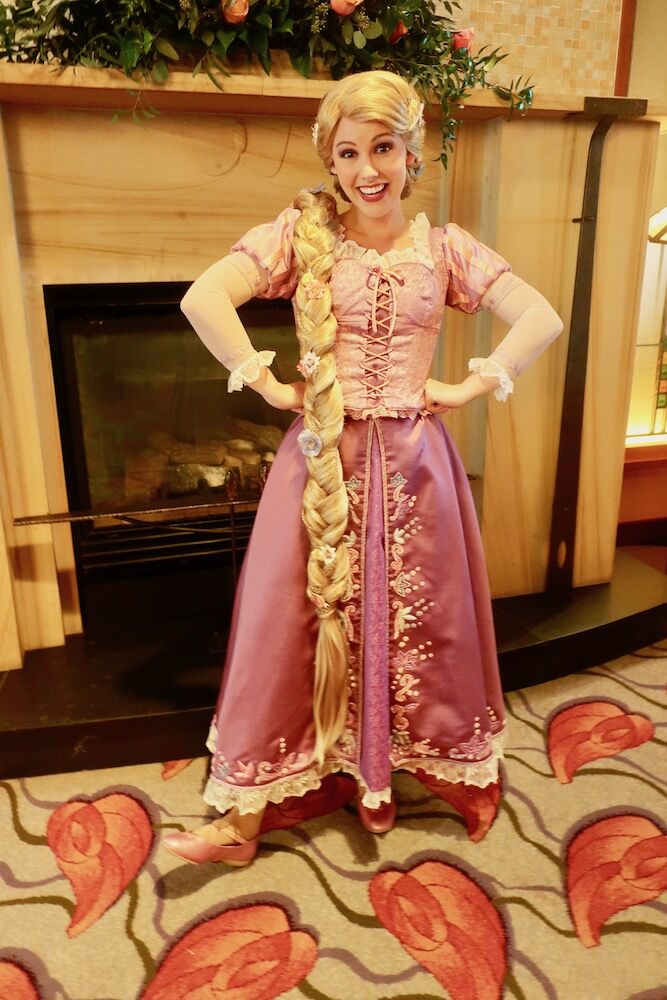 Rapunzel is there to greet you and get the adventure started.
Guests are then accompanied to main dining room to enjoy a three-course breakfast.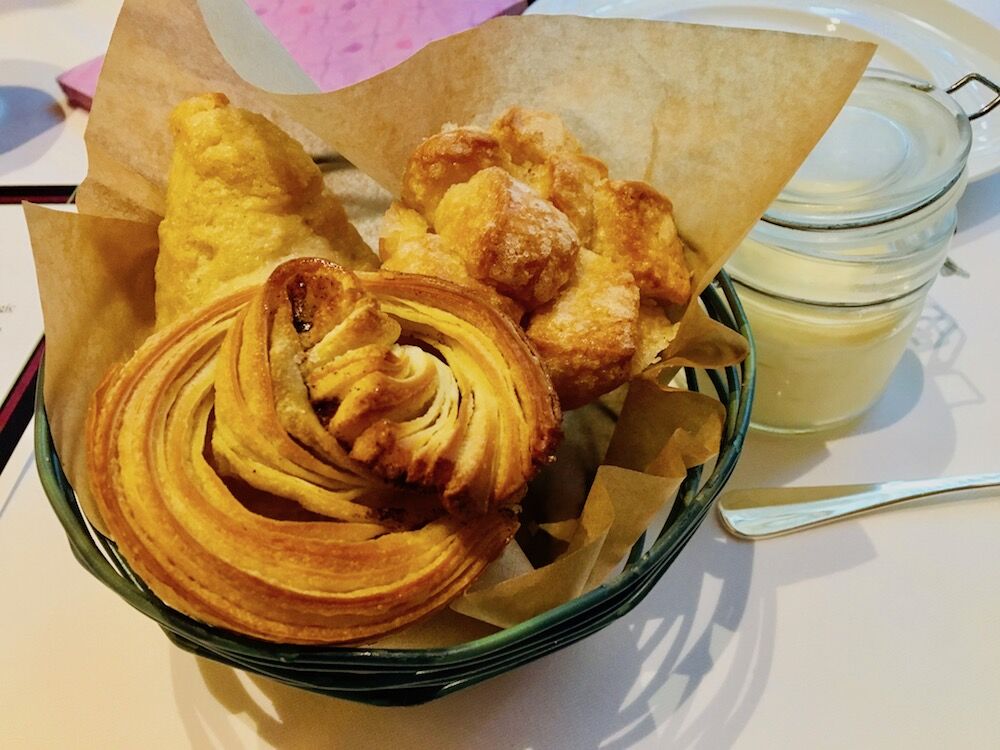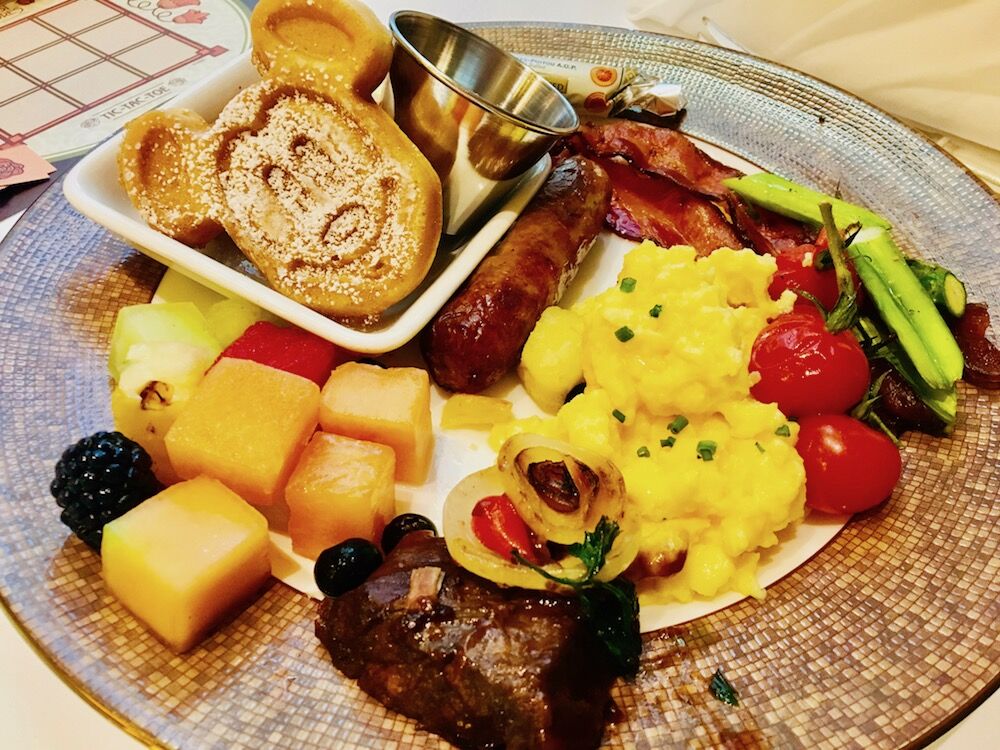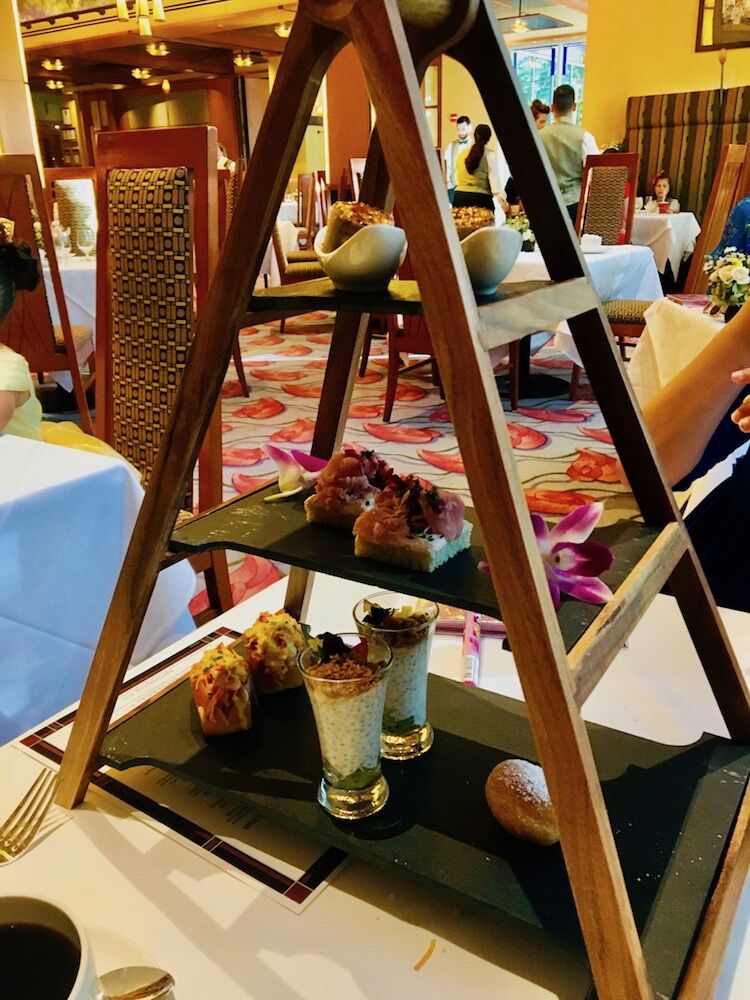 Dine on an assorted basket of breads, a 3-tier tower of appetizers, full hot buffet and delicious desserts as Disney Princesses such as Belle, Tiana and Jasmine walk around the room and visit your table. Character appearances are subject to change.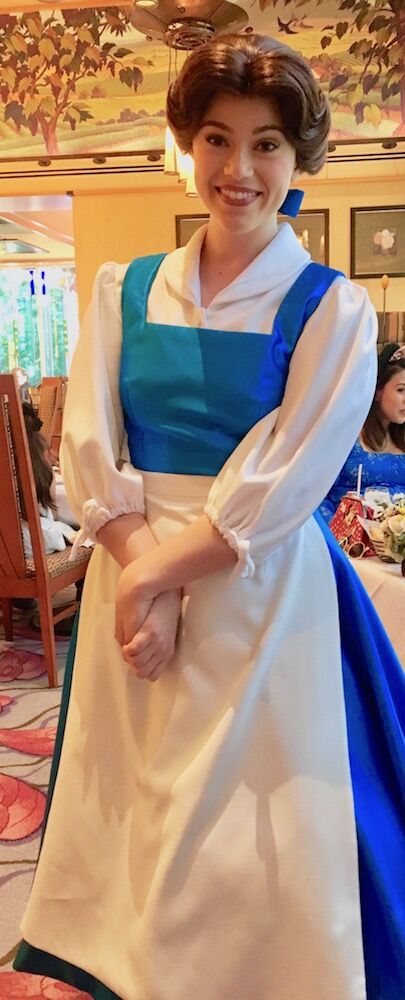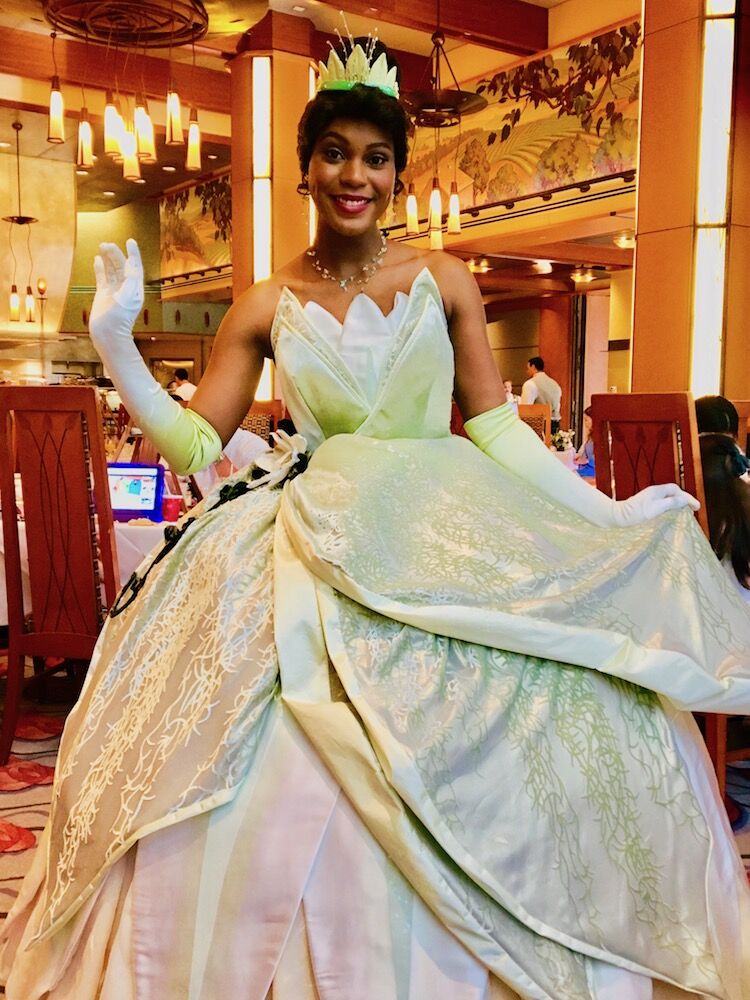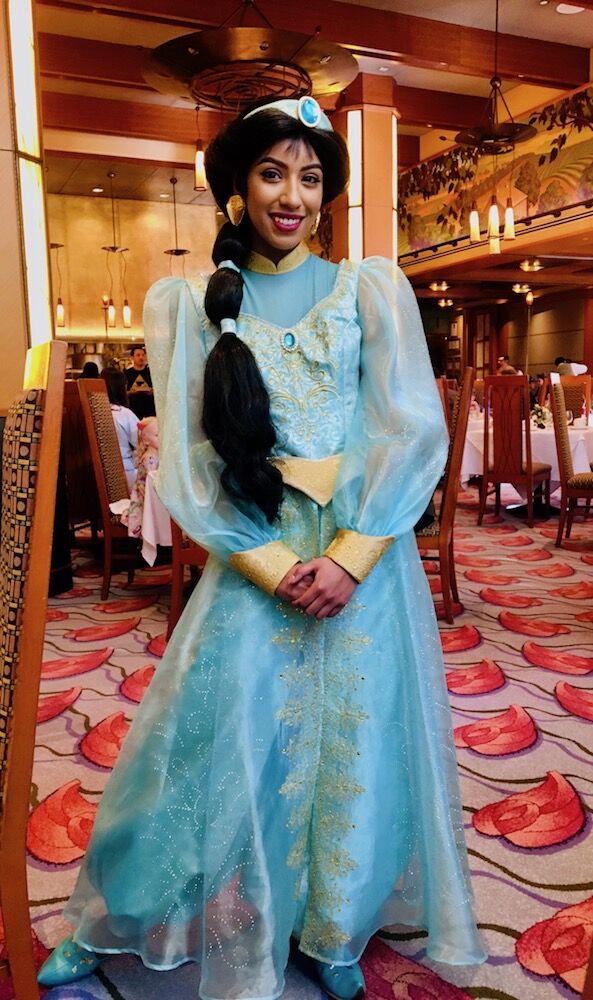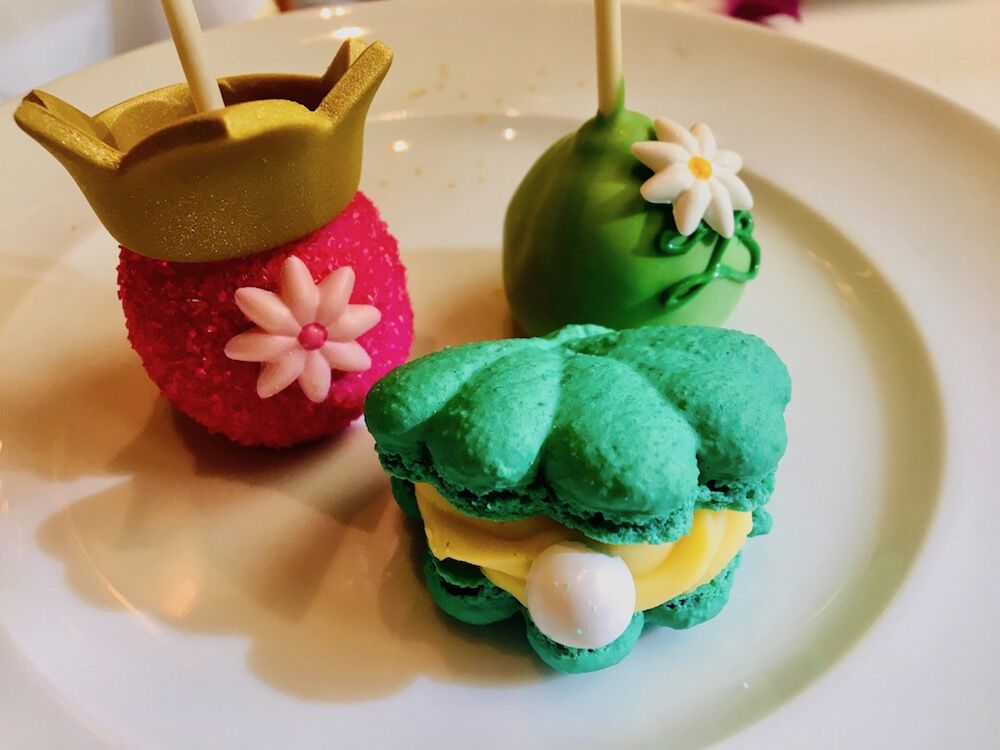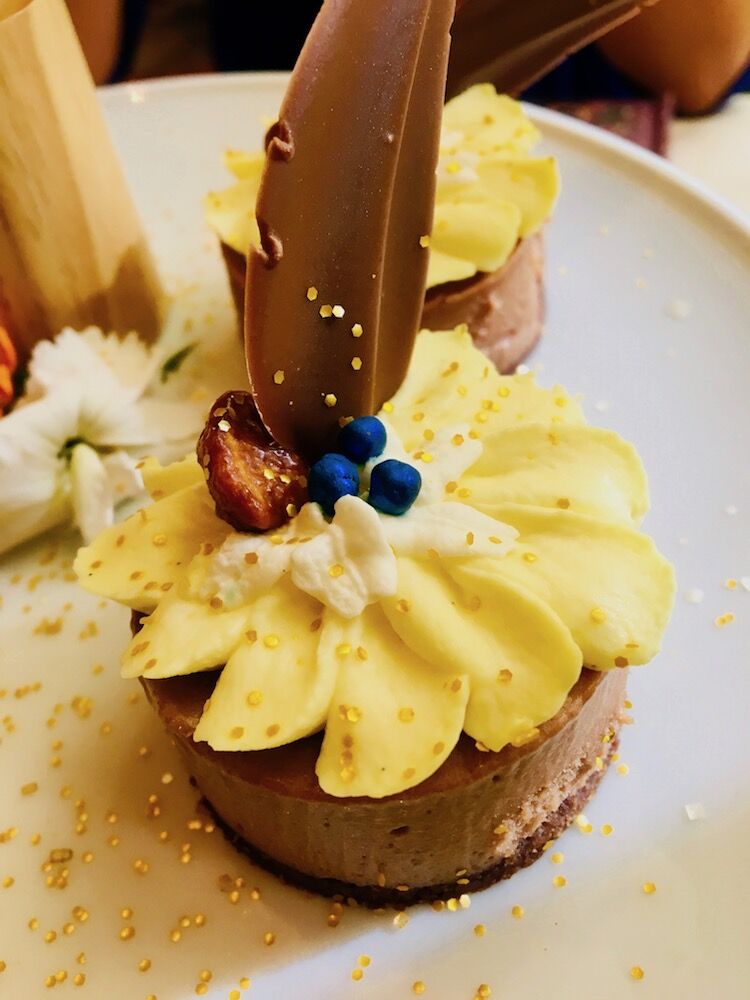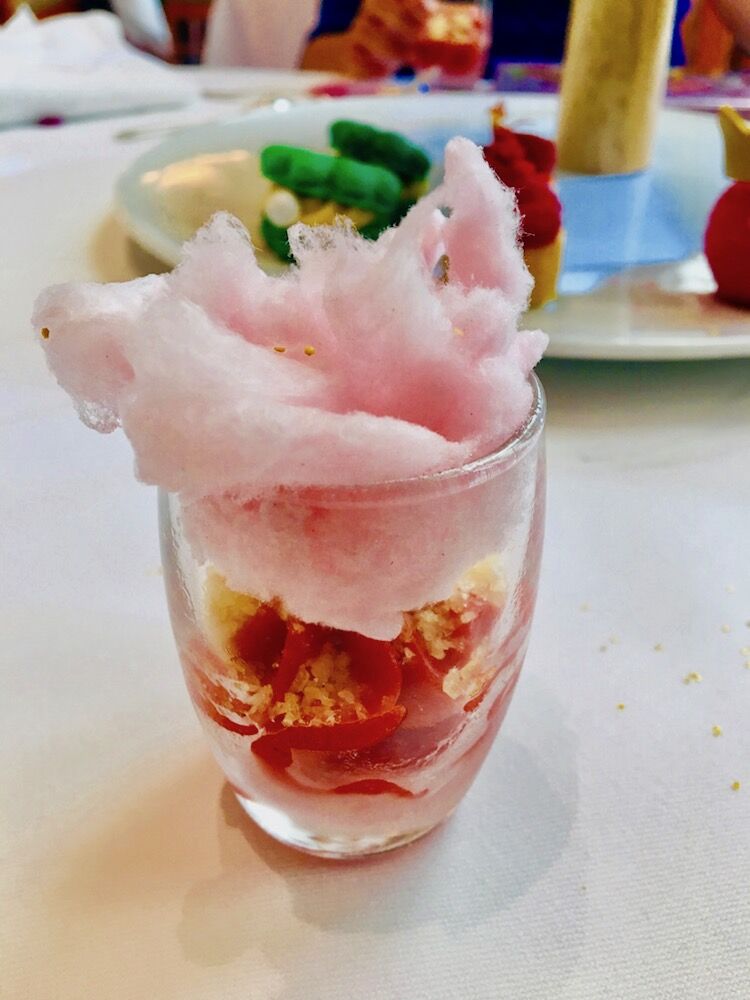 After dessert, each child is able to choose between two keepsake goodies – a crown necklace or shield and sword set. In addition, they will receive a box of Princess truffles and a Princess Breakfast Adventures cinch sak.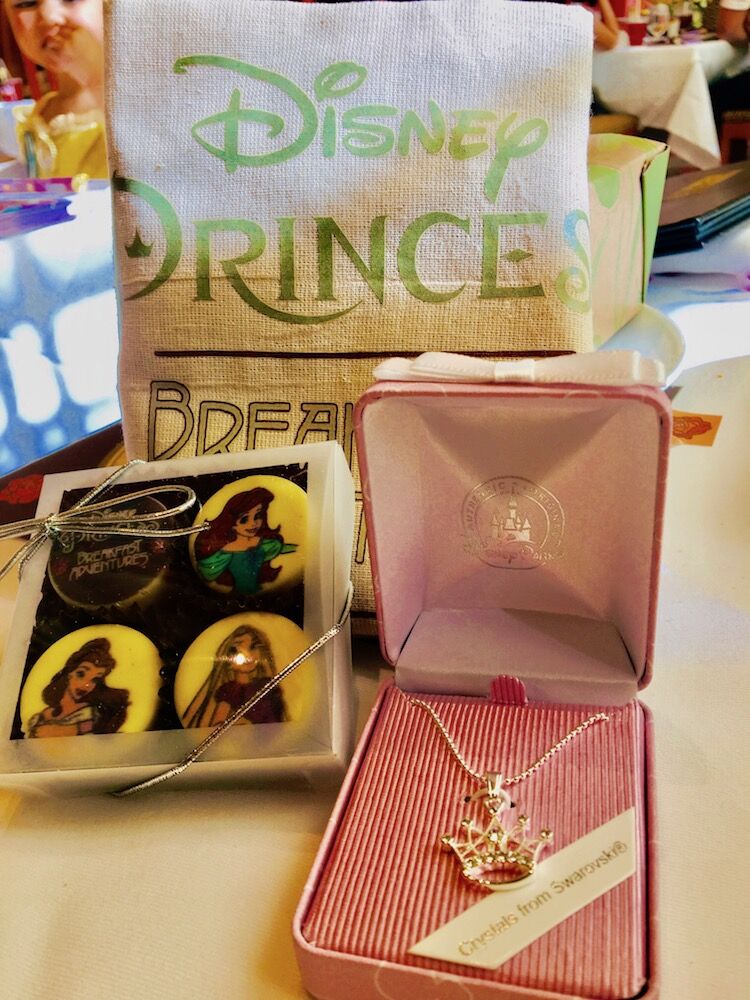 With bellies full of treats and hands full of goodies, guests are then led outside in small groups for activities including storytime and inspirational words from two more Princesses, such as Mulan and Pochantas – who really their time with the children, engage in conversation and happily sign autographs and take pictures.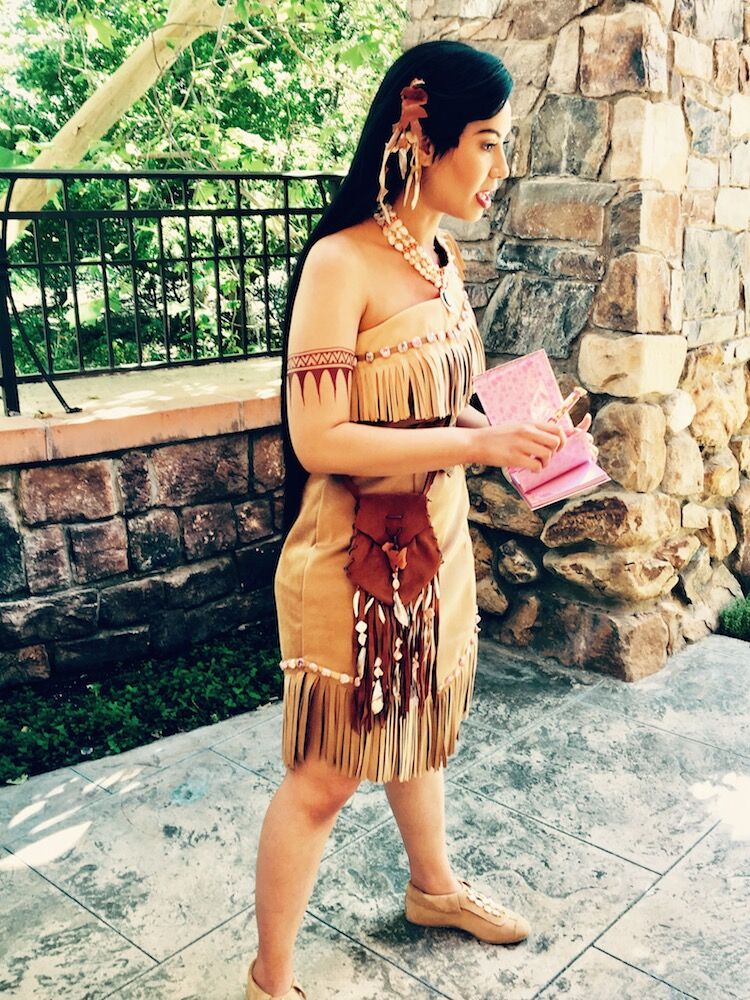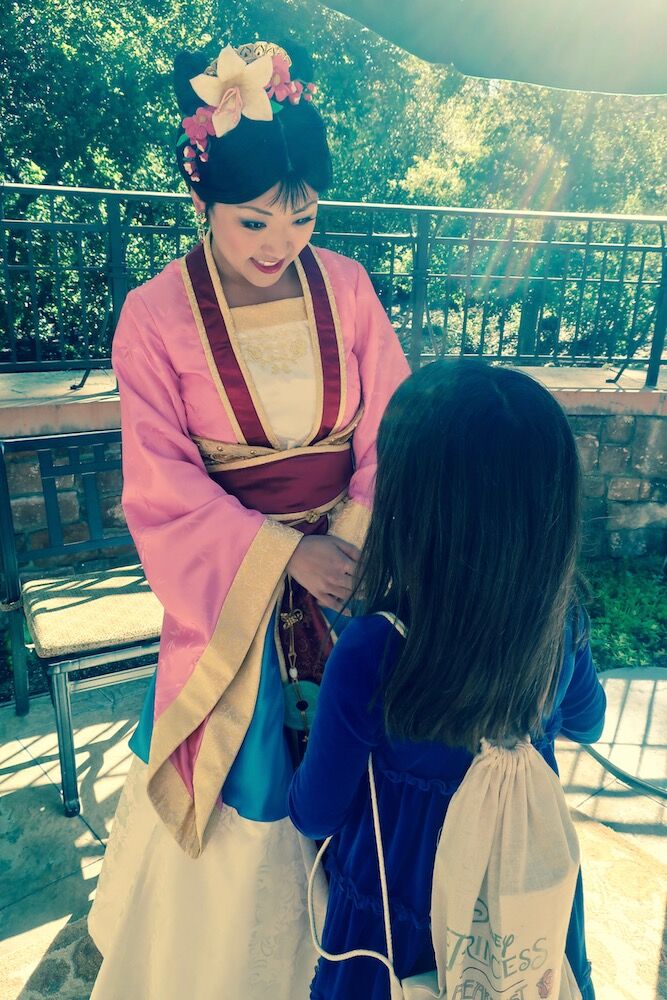 Just when you think the fun is over, there is one more surprise in store! Another stop inside for a special picture in a private room with one last Princess, such as Ariel. Photo Pass photographers are there to capture the magical moment and the price of breakfast includes free downloads of their photos.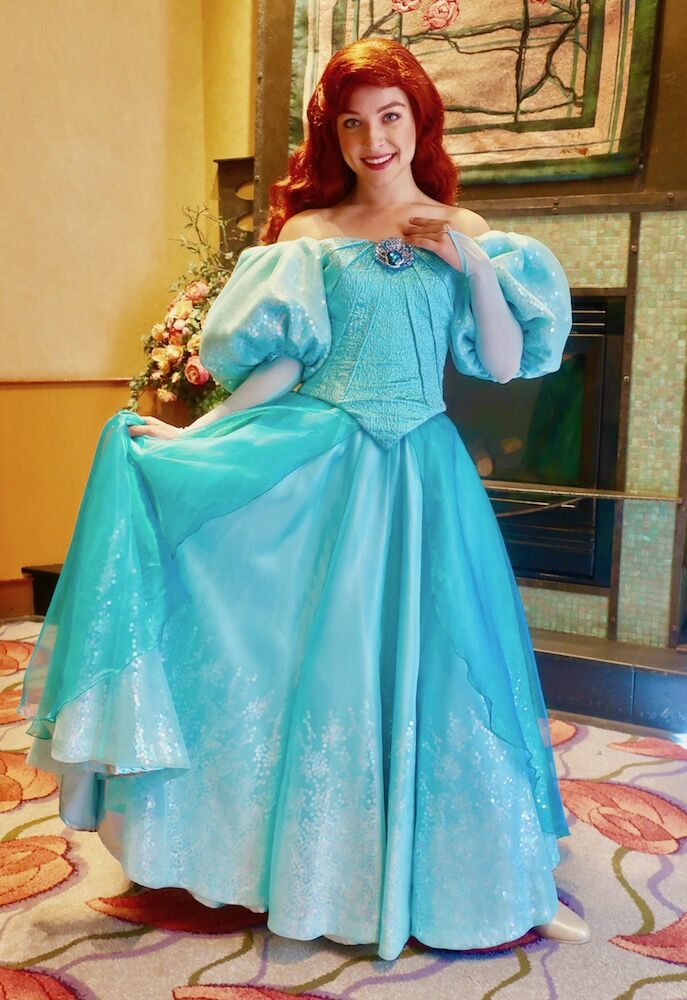 The Disney Princess Breakfast Adventure is one of the most immersive character experiences that Disney offers.  Disney has done a remarkable job of creating a lovely, intimate, experience that is sure to create lasting memories.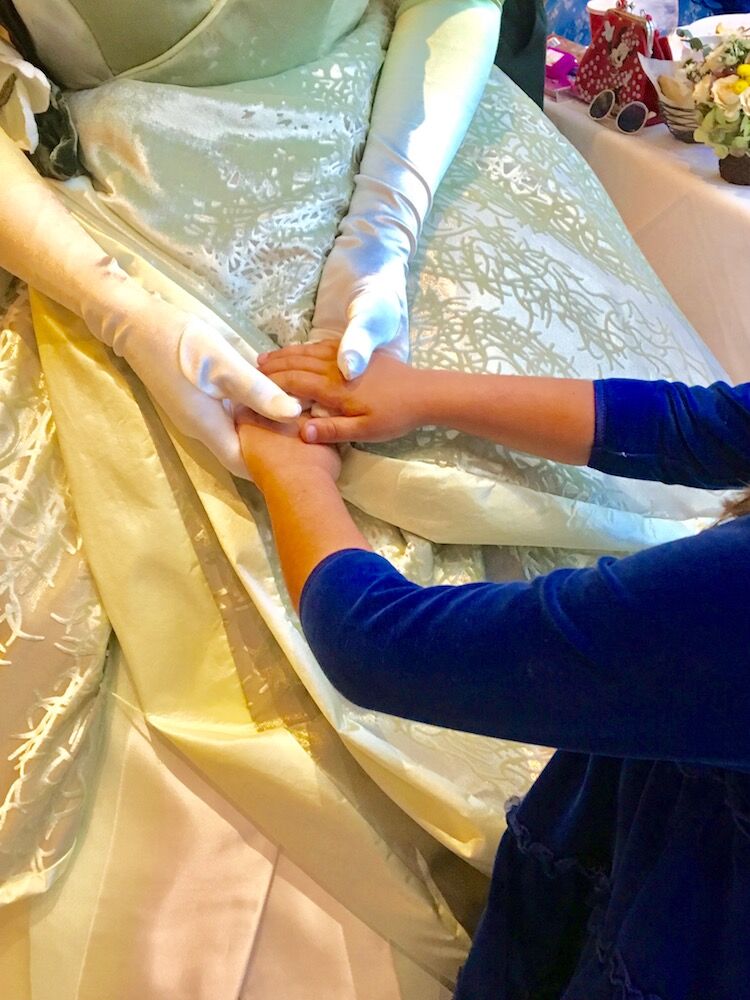 Offered Thursdays through Mondays amid the elegance of Napa Rose restaurant, Disney Princess Breakfast Adventures combines an exquisite brunch with a delightfully new and unique storytelling environment. Disney Princesses such as Belle, Tiana, Ariel, Jasmine and others arrive with friendly greetings to make lasting memories for guests of all ages. Advanced reservations are highly recommended and can be made 60 days prior to your visit by calling (74) 781-DINE.  Adults and children price at $125 (tax and gratuity not included).  Price includes 5 hours complimentary valet parking. Credit card guaranteed is required for all reservations.