Disney's Riviera Resort Celebrates the Elegance of the European Riviera, with a Disney Twist
Disney's Riviera Resort Celebrates the
Elegance of the European Riviera, with a Disney Twist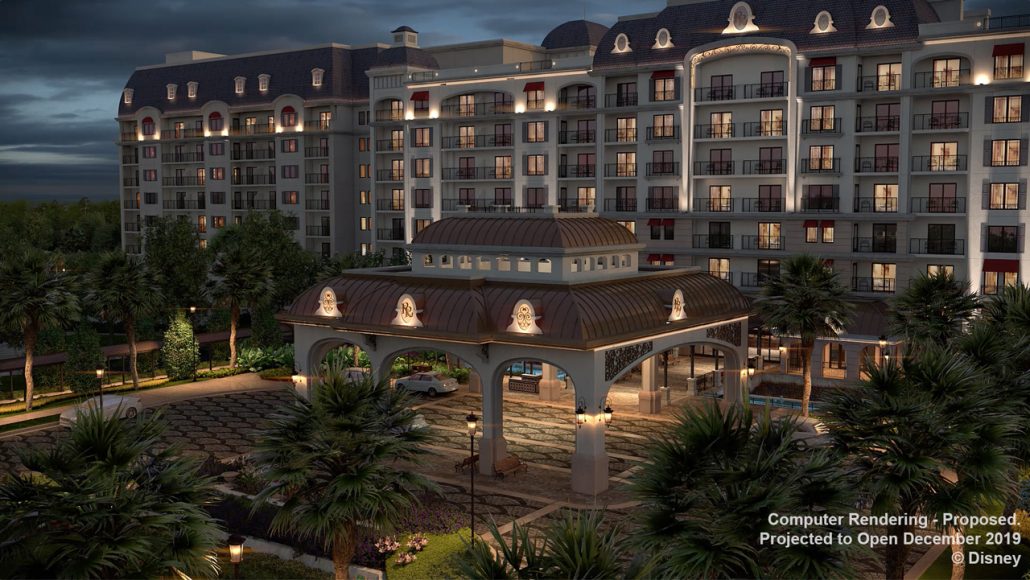 For centuries, the European Riviera has inspired visitors to relax, rejuvenate and play along the Mediterranean. At Disney's Riviera Resort, projected to open December 2019, the history and charm that enchanted Walt and Lillian Disney, and so many others, comes alive.
In each meticulous detail and around every turn, you will see how Imagineers are creating a resort that celebrates the elegance of a modern European retreat blended with a touch of old-world glamour and a uniquely Disney twist. Here's a closer look at the careful planning and thoughtful features that make Disney's Riviera Resort so special.
The overall design of Disney's Riviera Resort is inspired by the elegant, early 20th century hotels situated along Europe's Mediterranean coast. Like the region itself, Disney's Riviera Resort will convey classic European designs mixed with modern expressions.
Its articulated stone base and smooth stucco façades will be accented with decorative metalwork and colorful awnings. French mansard roofs and Italian style arches and loggias will intermingle with other architectural styles found along the coastal region.
The center building, or tower, with expressive roofs and ornamental details, will be at the heart of the resort. Adjacent wings are designed as if added progressively to accommodate more travelers. The resort itself is a layered story, inspired by the buildings and architecture in Europe that grew and evolved over time.
Each wing of the resort will grow in height, from eight to 10 stories, allowing for sweeping views of the resort to be seen from the rooftop restaurant, Topolino's Terrace – Flavors of the Riviera. If this sounds tantalizing, I should mention that bookings are now open for Topolino's Terrace, with reservations available beginning on December 16.
Porticos, towers and terraces, as well as a unique, coastal-inspired color palette, will give each resort wing an exterior style all its own – a visual representation of the changes in design styles that influenced regional resorts throughout the century.
The window styles will vary across the façade of the resort, with variations in size, shape and mullion designs. Continuing the inspired architectural details, the iconic window awnings of the region will be married with shutters of varying colors and arrangements. A variety of decorative railings throughout the resort will feature a subtle Disney twist, with motifs of Mickey Mouse and his leading lady, Minnie.
By incorporating these detailed differences into the design, Imagineers captured the progressive feeling of European architecture, imparting a sense of history and story that developed over time.
Under construction and projected to open December 2019, Disney's Riviera Resort at Walt Disney World Resort will be inspired by Europe and imagined by Disney. From the resort, you will be able to stay just a gondola ride away from all the excitement and experiences via the new Disney Skyliner system when it opens this fall.
Bookings for Disney's Riviera Resort are open now so get ready to create your Disney story in the middle of the magic!