Enjoy Complimentary Access to a New Star Wars Lens Through June 7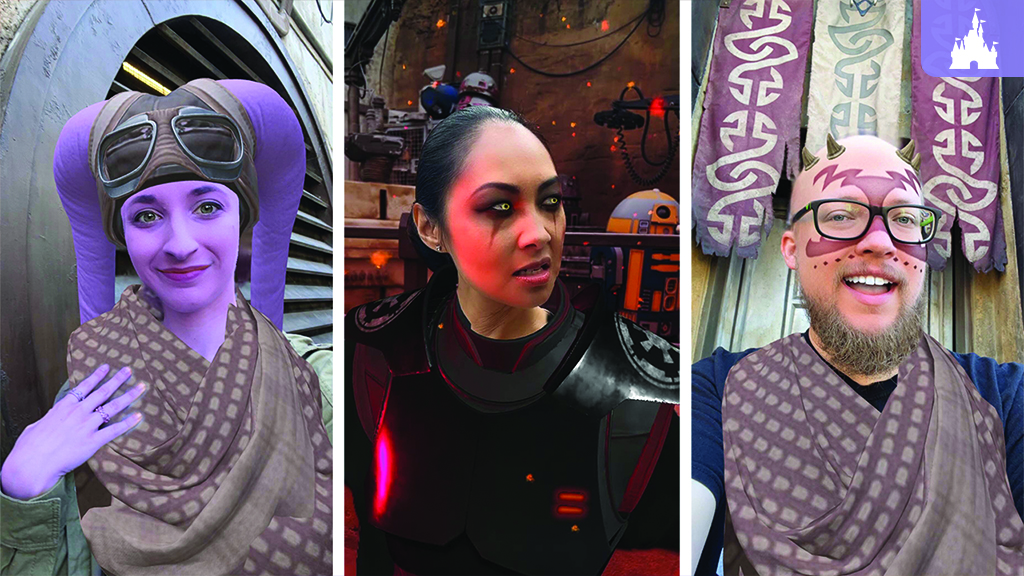 Disney PhotoPass Service is bringing Guests a lens that will help them live their Star Wars story wherever they are – without needing to make the jump to hyperspace.
First, they can use this lens to select their species. Maybe they're a Zabrak with a crown of horns protruding through their head. Perhaps they're a Twi'lek or Togruta showing off their very striking features. Or, maybe they're simply a human. That's fine too!
Then they can discover who they truly are, because they can choose to unveil their hidden identity as one of the Empire's Jedi-hunting Inquisitors – just like those seen in the new limited series "Obi-Wan Kenobi," now streaming only on Disney+.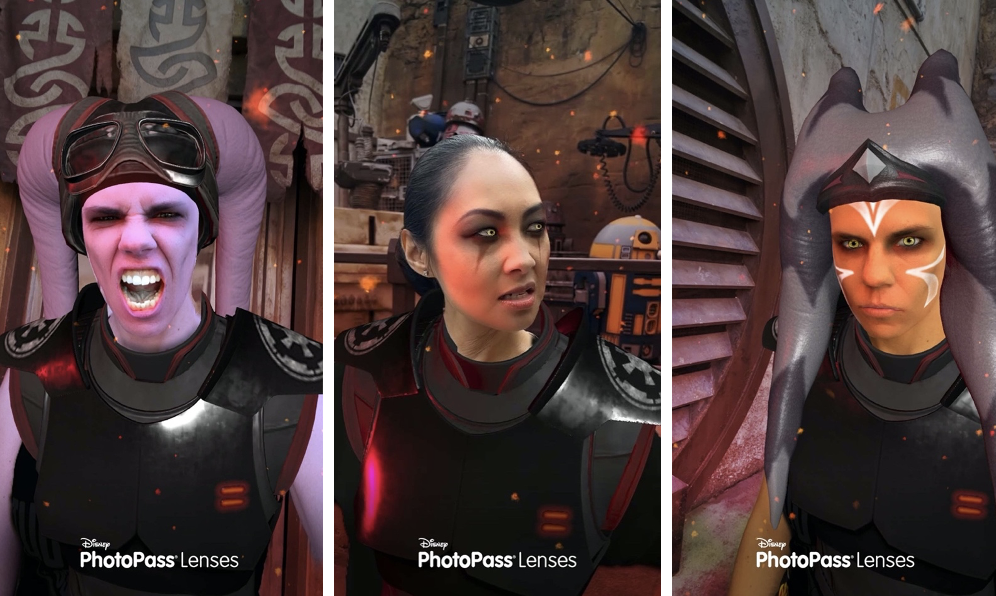 I sense a disturbance in the Force.
Now through June 7, Guests can enjoy complimentary access to this lens in the Snapchat app by visiting the Lenses section of the Disney PhotoPass Service Snapchat profile. Whether they're in the parks or at home, they can use this lens to capture out-of-this-galaxy photos and videos.
Starting June 8, this lens will be available exclusively in Star Wars: Galaxy's Edge at Disney's Hollywood Studios through the My Disney Experience app with the purchase of Disney Genie+ service.* With their purchase, they'll unlock many other Disney PhotoPass Lenses, giving them a fun new way to capture the magic of Walt Disney World Resort right from their mobile device.
*With the purchase of Disney Genie+ service, Walt Disney World guests can access many Disney PhotoPass Lenses in the My Disney Experience app as soon as they enter the park. Select Disney PhotoPass Lenses are accessible only within designated areas of Walt Disney World Resort. Other Disney PhotoPass Lenses will remain accessible in the My Disney Experience app until 5:59 a.m. on the 45th day after the day on which the Disney Genie+ service was used; certain states and localities are excluded. Many Disney PhotoPass Lenses use technology that detects the coordinates of key points on a guest's face and/or hands and may be used only by guests 18 years of age and older who have consented to use of this technology. Therefore, guests unable to provide such consent, as well as guests under 18 years of age, will have fewer lenses available to use. To access Disney PhotoPass Lenses, an eligible mobile device with the My Disney Experience app with access to the device's camera and location is required. A purchase of Disney Genie+ service at Walt Disney World Resort does not include downloads of a guest's Disney PhotoPass photos or videos that were captured by photographers and onboard attractions. Use of Disney PhotoPass Lenses is subject to the Terms and Conditions. Subject to restrictions and change without notice.