Enjoy VIP Tastings of Iconic Disney Menu Items During the Taste of Magic Kingdom Park VIP Tour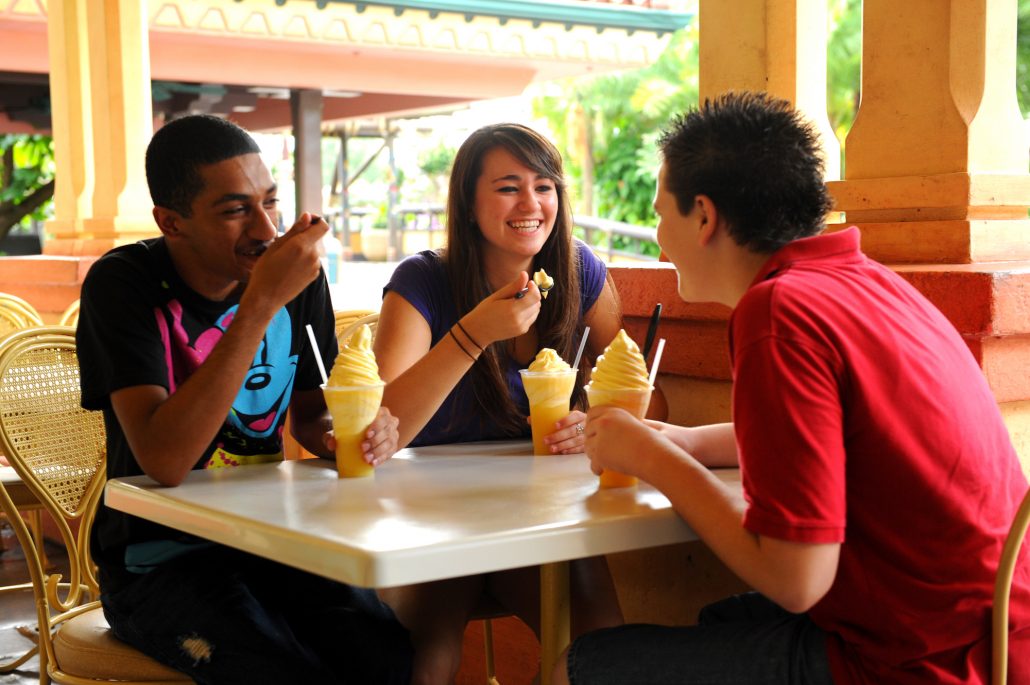 A visit to Walt Disney World® Resort wouldn't be complete without the food and beverage experience. Soon, your  will be able to discover how food memories are made as they enjoy VIP tastings of iconic menu items while immersing themselves in the culinary magic of Magic Kingdom® Park.  
Taste of Magic Kingdom Park VIP Tour is a three-hour guided experience allowing Guests to sample some of the most beloved food items at the park, visit backstage kitchens, and hear stories from our brilliant chefs. Tastings include a Mickey cinnamon roll from the Main Street Bakery, Grey Stuff sample at Gaston's Tavern (it's delicious), Dole Whip, and a sample of a turkey leg, among others. This VIP experience is unlike anything ever offered before. You will be able to enjoy unprecedented access to backstage kitchens and working areas that have never before been shared with Guests. You will also be able to taste the future by helping Disney culinary artists create the next generation of Magic Kingdom park food by sampling an item that is still in development. 
The tour is $99 per person, plus tax. Valid theme park admission is required and is not included in the price of this experience. Guests must be at least 12 years of age to participate in the tour. Bookings are now available by booking online at Disneyworld.com/dining or by calling (407) WDW-DINE or (407) 939-3463. Tours begin Feb. 24, 2019 and will be offered on Mondays, Tuesdays, Fridays, Saturdays, and Sundays.