Experience the Flavors of Disney's Animal Kingdom with a Limited-Time Tasting Sampler Experience
Experience the Flavors of Disney's Animal Kingdom with a Limited-Time Tasting Sampler Experience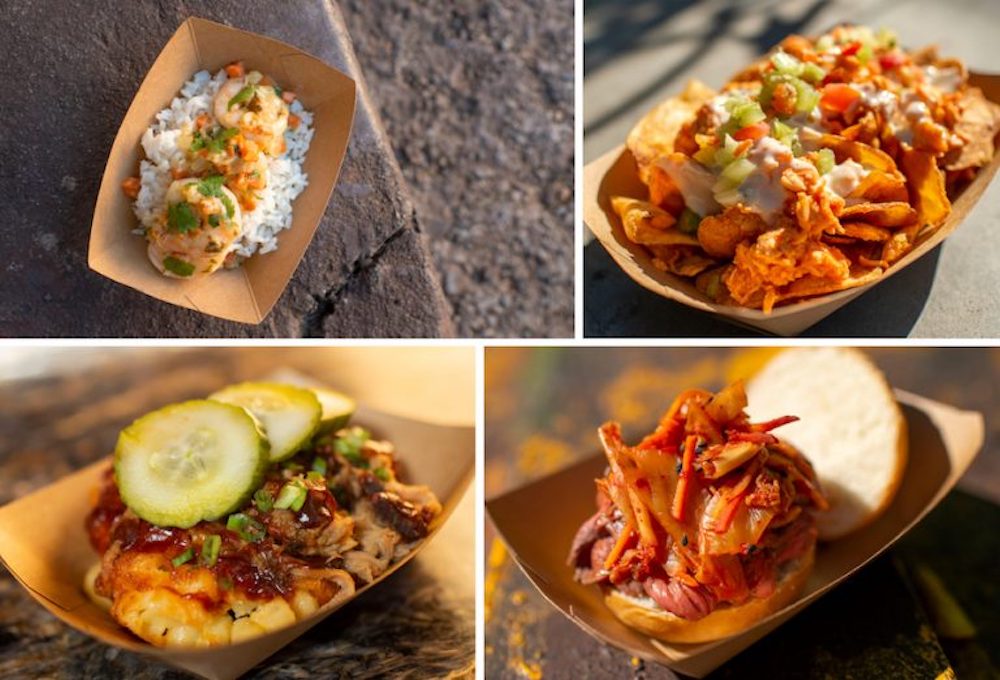 It's time to send your taste buds on a wild safari through Disney's Animal Kingdom® Theme Park with a yummy limited-time Tasting Sampler! With this new offering, you can taste your way around Disney's Animal Kingdom and enjoy preferred seating for the second showing of the breathtaking "Rivers of Light" nighttime show.
When Guests purchase the Tasting Sampler, they'll receive a pre-loaded $35 digital gift card via email for only $30! This gift card will contain a bar code that can be added to your digital wallet and scanned at over 40 outdoor carts and kiosks throughout the park. They can then enjoy a delicious variety of savory and sweet plates and even specialty alcoholic and non-alcoholic beverages of your choosing!
In addition, during this limited time, you will be able to try out a few new offerings such as Shrimp Curry and Chicken Curry Bowls at Kusafiri Bakery, House-smoked Pastrami Sliders at Smiling Crocodile, Buffalo Chicken Chips at Trilo-Bites, Pulled Pork or Shrimp Mac and Cheese plates at Eight Spoon Cafe, Korean Fiery Beef Sliders and Tuna Bao at Caravan Road, and more! These items will only be available from Dec. 22, 2018 – Jan. 2, 2019.
Guests can also choose some of the park's regular offerings such as popcorn, glazed nuts, craft beer, and ice cream to name a few. They can indulge in a refreshing Pineapple Dole Whip Float at Tamu Tamu or snack on some Pineapple Lumpia at Pongu Pongu. Or they can get a Chili Cheese Dog at Dino Diner or some Seasoned Fries at Mister Kamal's?  To find out about all the participating locations, Guests can pick up a map at either Creature Comforts or Isle of Java
The Tasting Sampler is available online starting today for $30 per package. Each purchase includes a $35 digital gift card that can be used at select food & beverage carts and kiosks at Disney's Animal Kingdom Theme Park from Dec. 22, 2018 to Jan.2, 2019. The package also includes preferred seating for one person per gift card for the second showing of "Rivers of Light" on the night that you select during that time frame.
Please note this experience can only be purchased online at DisneyWorld.com/Dine, or by calling 407 WDW-DINE or 407 939-3463 and must be purchased at least 24 hours prior to arriving at the park.
DISCLAIMER: The digital gift card that comes with the Disney's Animal Kingdom Tasting Sampler may only be used for food and beverage purchases at select carts and kiosks throughout Disney's Animal Kingdom. It cannot be used at quick-service or table-service restaurants and cannot be reloaded at any time. A limited number of Tasting Samplers will be available for each day.