Explore Around the World on a Private Jet Trip With National Geographic Expeditions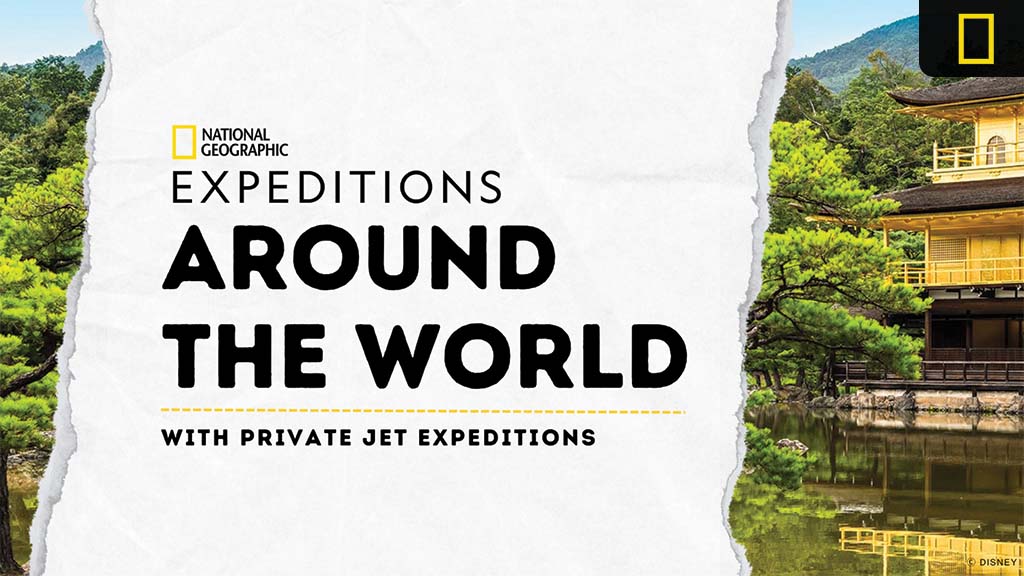 Whether reaching far-flung destinations, encountering legendary wildlife or exploring the natural splendor of the world, a Private Jet trip is one of the most exciting ways to travel with National Geographic.
Throughout their multi-week journey, guests travel aboard a spacious, VIP-configured Boeing 757 and stay at world-class accommodations that offer convenient access to destinations along the way. On every private jet trip, guests are accompanied by three National Geographic Experts who bring storytelling, knowledge, and insights about the places and people traveler's encounter.
Let's take a look inside two all-new Private Jet trips you can experience with National Geographic Expeditions in 2024:
Around the World by Private Jet: Hidden Marvels
On this 21-day itinerary, guests embark on an extraordinary adventure to some of the most intriguing destinations throughout the world. Highlights include:
Discover the rich history and culture of Seoul, South Korea.
Experience the magnificent Flaming Cliffs in the Gobi and stay in a traditional ger tent.
Explore the wonders of Baku, Azerbaijan's capital city, filled with ancient and modern architecture.
Sit among gorilla families and observe them at close range in Rwanda.
Spend a day in the Valley of the Kings in Egypt and visit the tombs of divine pharaohs, including Tutankhamun and Seti I.
Delve into the stunning isle of Sicily and encounter legacies of the Greek and Roman civilizations.
Embark on a full-day tour discovering the legendary Golden Circle in Revjack, Iceland.
Around the World by Private Jet: Ancient Traditions & Natural Wonders
On this 22-day itinerary, guests explore diverse ecosystems and learn more about the art and culture of magnificent destinations across the globe. Highlights include:
Discover the history of Kyoto, Japan, from ancient wooden temples and exquisite gardens.
Step back in time with a visit to Hoi An, an ancient port city in Vietnam.
Explore the "city of lakes," and admire the grand palaces that appear to rise from the waters of Lake Pichola in India.
Learn more about internal conservation efforts at the Seychelles Archipelago, scattered across the azure waters of the Indian Ocean.
Get immersed in wildlife in the Masi Mara National Reserve in Kenya.
Stand in the shadows of the Great Pyramids and the Great Sphinx of Giza.
View the masterpieces of Spain's greatest artists including Picasso and Goya.
See 2024 Private Jet Itineraries below:
Feb. 22, 2024: Central & South America by Private Jet
May 8, 2024: Cultural Wonders of Africa: A Journey by Private Jet
May 11, 2024: Around the World by Private Jet: Hidden Marvels
June 10, 2024: Around the World by Private Jet: A Northern Odyssey
Sept. 4, 2024: Around the World by Private Jet: Ancient Traditions & Natural Wonders
For more information about private jet itineraries, please visit the National Geographic Expeditions website.