Exploring Droid Depot at Star Wars: Galaxy's Edge
Exploring Droid Depot at Star Wars: Galaxy's Edge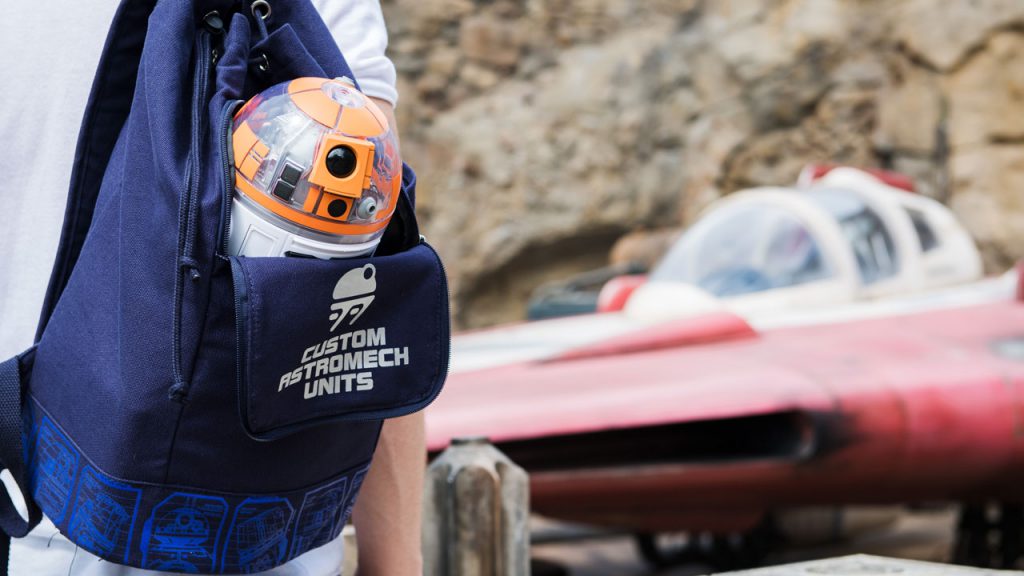 Where else in the world do you get the chance to build your very own custom Astromech Unit that you can take home with you? That's right, Droid Depot at Star Wars: Galaxy's Edge! While exploring Black Spire Outpost, you can swing by the Droid Depot for a chance to create one of the galaxy's most indispensable sidekicks.
You can select your choice of a BB-series or an R-series, then choose from a colorful variety of components to customize the droid, activate it, then you're in business! Whether heading to the far corners of Wild Space or wandering around Star Wars: Galaxy's Edge, you can bring your personal droid — the ultimate travel companion for all your Outer Rim adventures.
Swing by and build your own droid during your next visit to Star Wars: Galaxy's Edge at Disneyland® Resort or Walt Disney World® Resort!