First 'Disney Fab 50' Sculpture Revealed for 50th Anniversary of Walt Disney World Resort, More Special Unveilings Coming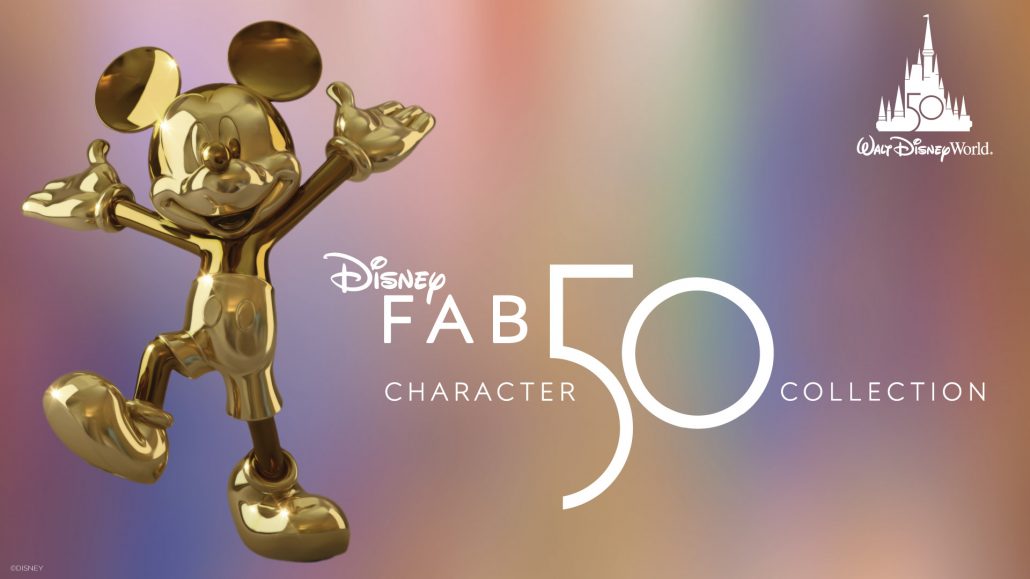 With our recent updates on "The World's Most Magical Celebration" honoring the 50th anniversary of Walt Disney World Resort, we shared that 50 fabulous Disney characters will be cast in gold and displayed across our theme parks. Now, we have more details on the "Disney Fab 50" series, including a special reveal of the first sculpture – Mickey Mouse!
During the magical celebration, which begins on Oct. 1, Guests will be able to find these golden character sculptures throughout all four of the Resort's parks. And leading up to their appearances, friends from around the Disney company will be announcing which characters Guests can expect to see – starting today with Bret Iwan, the voice of Mickey Mouse.
The Mickey Mouse and Minnie Mouse sculptures are also being dedicated to Disney cast members of the past, present and future. After all, our cast – along with Mickey and Minnie- are truly considered the heart of the upcoming anniversary celebration.
Mickey is the first, and other character sculptures will be announced in the upcoming weeks by Disney friends, including Walt Disney World, Disney+, Pixar, Walt Disney Animation Studios, D23, Disney Channel, NatGeoTV, Disney Vacation Club and more.
Guests can also virtually "collect" each golden Disney character sculpture on Instagram. To add a sculpture to Instagram Collections, just tap and hold the bookmark icon. Then, on the "Save to" screen, tap the collection where you want to save the image or create a new collection. Happy hunting!
As we near this special milestone, stay tuned for additional character reveals and to learn more about how these pieces of art will inspire new ways for Guests to interact with the 50th anniversary at Walt Disney World Resort during "The World's Most Magical Celebration."