First Look! Cinderella Castle Receives First Piece of EARidescent Décor Ahead of Walt Disney World Resort's50th Anniversary Celebration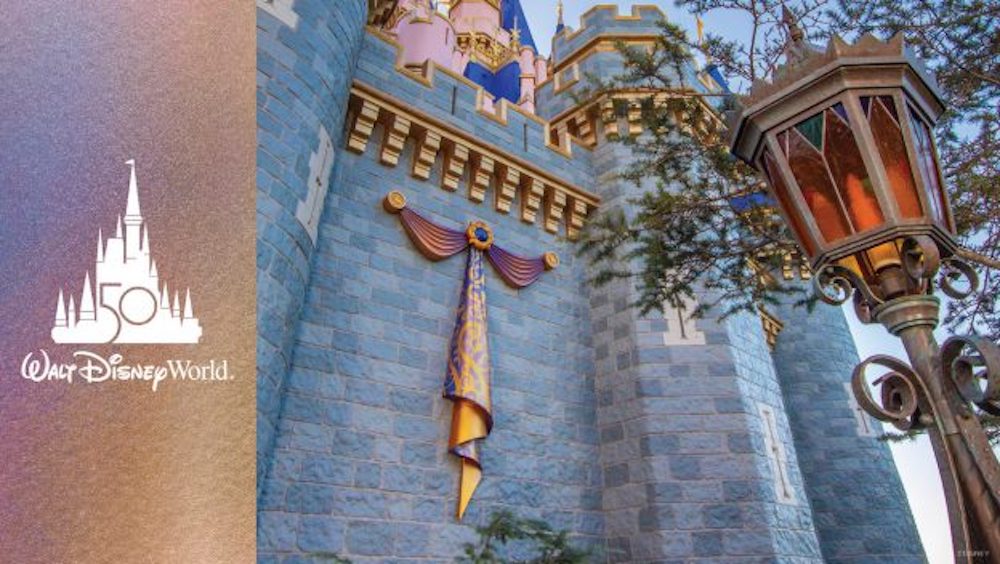 Last year, Cinderella Castle in Magic Kingdom Park received a royal makeover, with a new color scheme that included bold, shimmering and regal enhancements. Today, Disney shared the first look at the newest piece of EARidescent embellishment that continues this glistening adornment.
Last night, Walt Disney Imagineering and Walt Disney World teams installed the first décor piece that will adorn the castle for "The World's Most Magical Celebration" later this year, honoring the 50th anniversary of Walt Disney World Resort. The castle's new décor features a royal blue jewel, with gold detailing and shimmering draping.
Walt Disney Imagineering developed new colors, gold detailing and vibrant hues for this makeover, drawing inspiration from Disney Legend Mary Blair's vision of the classic film, "Cinderella."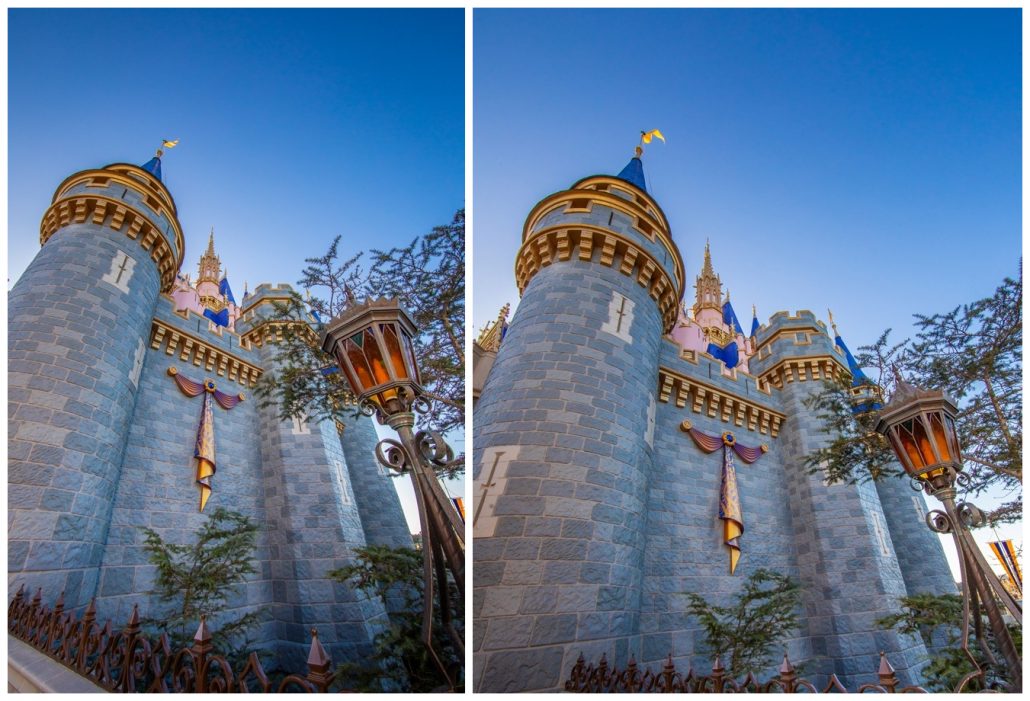 The overall Cinderella Castle makeover will continue in the coming months, as the turrets and towers receive shimmering pearls, jewels and ribbons in royal blues and iridescent golds. At night, this royal landmark will be a vision to behold, as it becomes one of the shining Beacons of Magic, shimmering with EARidescence.
Stay tuned for more updates on this regal enhancement and the 50th anniversary of Walt Disney World Resort, which starts on Oct. 1, 2021.
---
Published: March 12, 2021

[