First Look: Snow White's Enchanted Wish Attraction Poster at Disneyland Park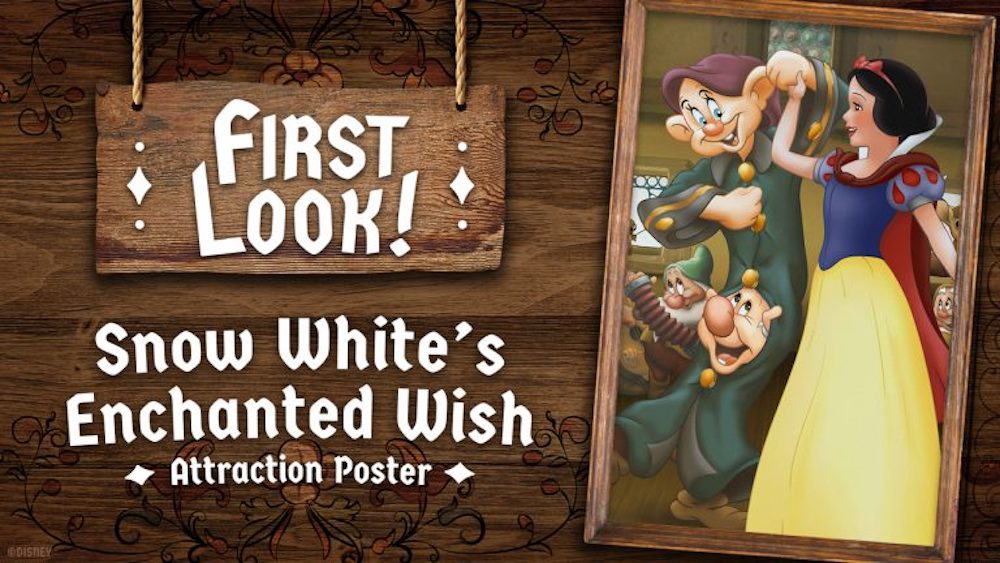 We're excited to reveal a first look at the newest Disneyland park attraction poster: Snow White's Enchanted Wish!
Attraction posters have been a long-standing tradition at Disney Parks. Imagineers created posters to entice Guests with a preview of the many adventures they'll experience. Guests will spot this enchanting poster at the entrance of Disneyland park, as they pass under the Main Street, U.S.A. railroad station. Check out the new attraction poster below!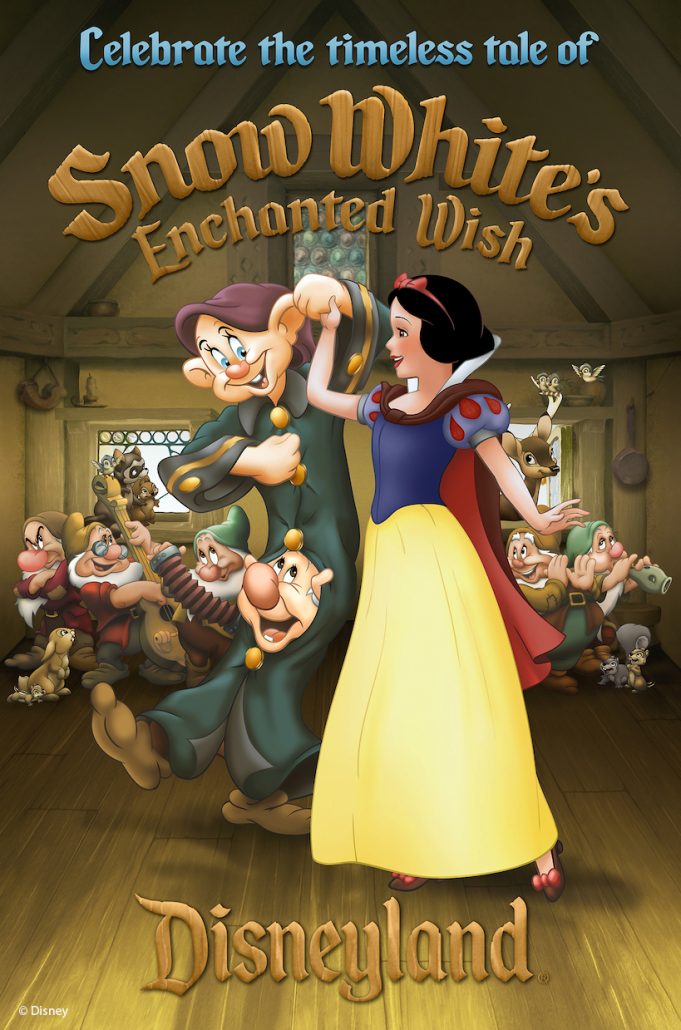 Guests are invited to "celebrate the timeless tale" when Disneyland park's only ride-through princess attraction reopens with stunning new magic on April 30, 2021. Enhanced story details and all-new scenes, combined with state-of-the-art audio and visual technology, help to reimagine how Snow White lives happily ever after.
If Guests are planning a visit to the Disneyland Resort, both a theme park reservation and valid admission ticket for the same park on the same date are required for guests ages 3 and up. Guests must have a valid theme park admission ticket in order to make a reservation. Theme park reservations will be limited and subject to availability and, until further notice, only California residents may visit the parks, and in groups no larger than 3 households, in line with current state guidelines.
---
Published: April 15, 2021

[