Food and Wine Festival Offers Fun for Kids of All Ages by Liliane Opsomer
Food and Wine Festival Offers Fun for Kids of All Ages by Liliane Opsomer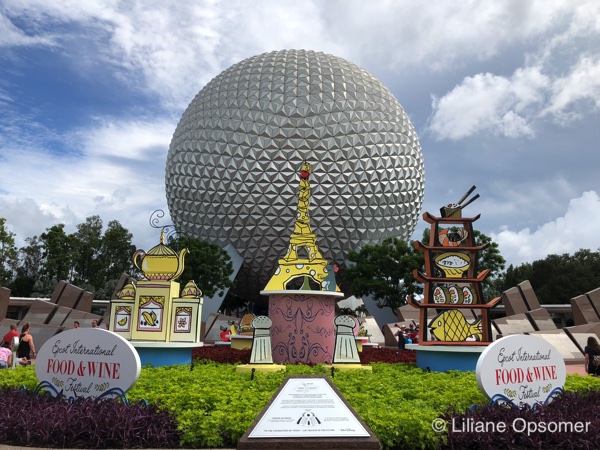 The 23rd edition of Epcot's International Food & Wine Festival is in full swing and it is the perfect place for a family to spend a day filled with fun and culinary experiences.
Nothing is better than the outdoor kitchen to introduce children to the cuisines of other nations. Prices for the small plates range between $4 to $8 and if you are on the Disney Dining Plan you can use your snack portions to pay. If your child does not like a dish it is not as big a deal as wasting an entire meal at a sit-down restaurant.
This being said, encourage your child to have at least 3 bites. If after that it is still a no, enjoy the leftovers and move on to the next experience.
The complimentary festival passport marks kids-approved dishes with a smiling strawberry, however don't limit your kid's experiences based on this icon.
Food Choices for the Young Culinary Expert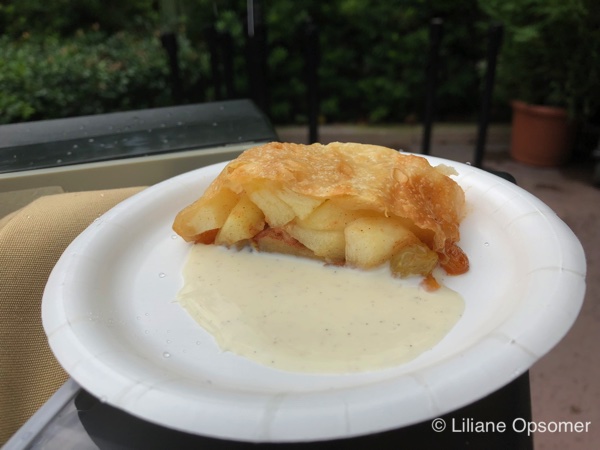 Bratwurst in a Pretzel Roll and Apple Strudel (Germany) is sure to please and so will a Belgian Waffle with Warm Chocolate and Whipped Cream. At the Thailand booth go for the Marinated Chicken with Peanut Sauce and Stir-fried Vegetables.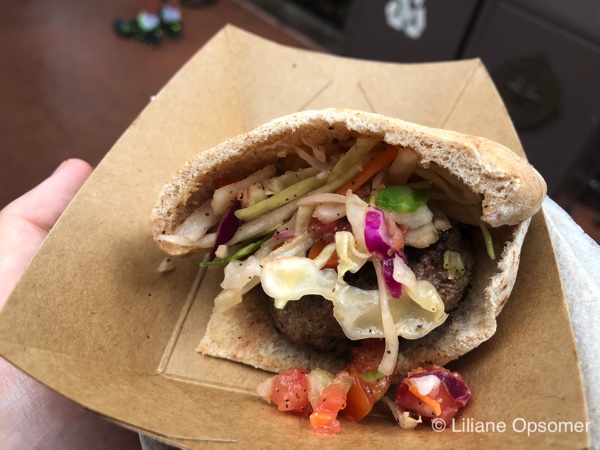 The Kefta Pocket (Seasoned Ground Beef in a Pita Pocket) from Morocco is delicious. Although recommended for kids I did not like the Teriyaki Chicken Bun at the Japan booth. I think a kid's palate would have been just as happy with a regular teriyaki sauce instead of this sweet version.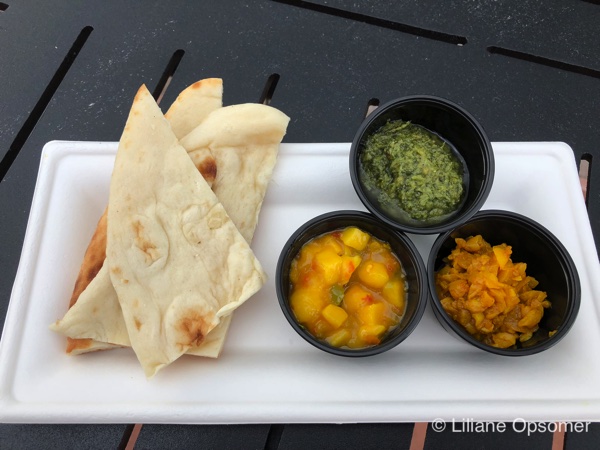 A little more daring was the Warm Indian Bread served with Pickled Garlic, Mango Salsa, and Coriander Pesto Dips from the Indian booth.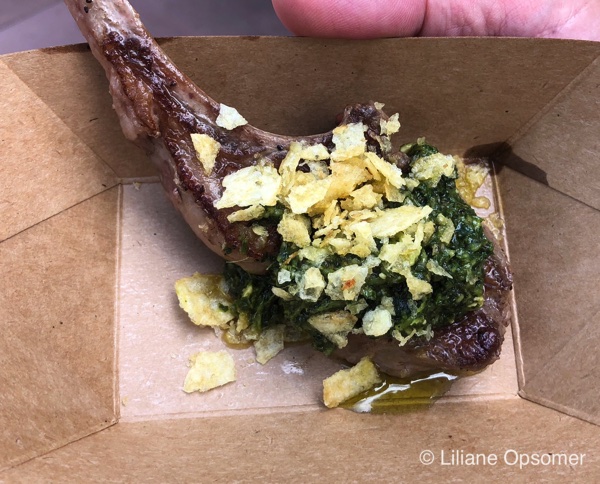 While not on the kids-approved list give the Grilled Lamb Chop from the Australian booth a try,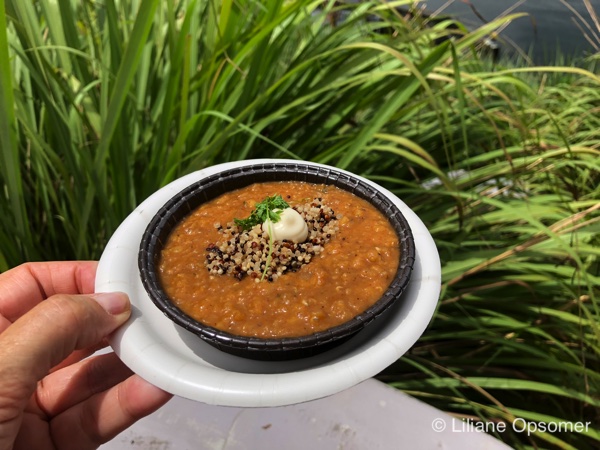 And if your child likes the adventure go for the Ethiopian Red Lentil Stew at the Africa Outpost.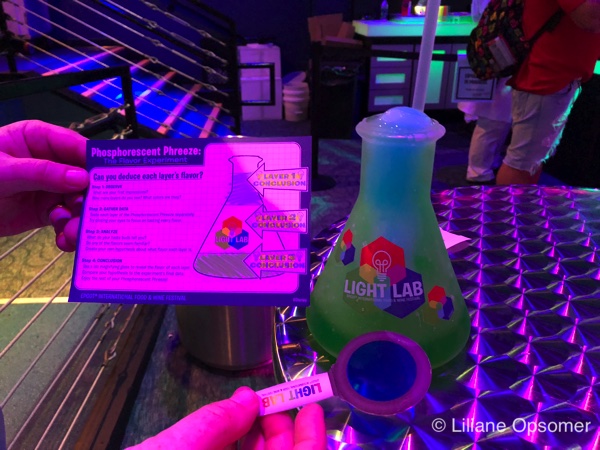 Not part of World Showcase, but an absolute must stop is the glow-in-the-dark Light Lab in Future World West where kids can experiment with flavors. The non-alcoholic Phosphorescent Phreeze drink is sure to get high marks!
Cooking Experiences for the Aspiring Chef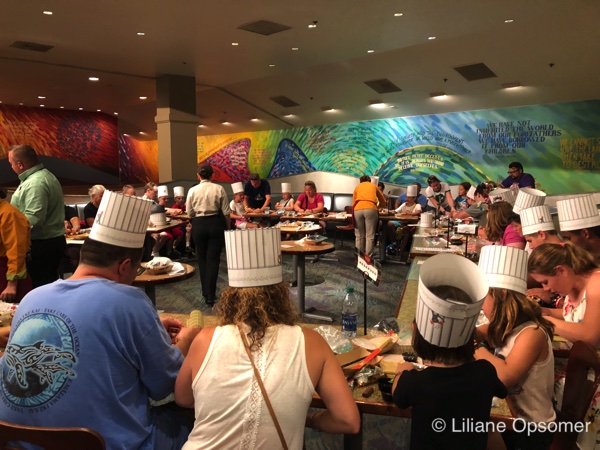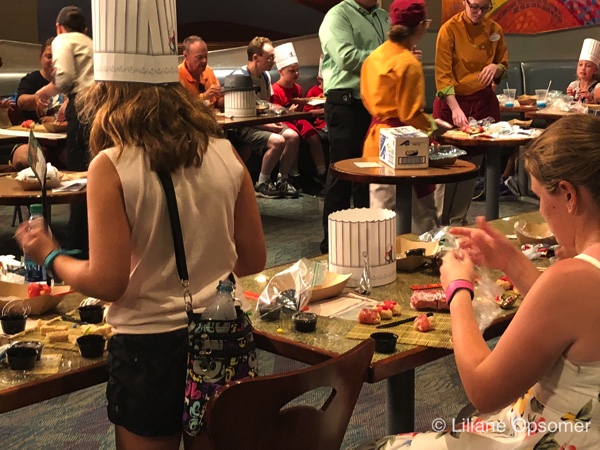 Every Sunday at 11 a.m. Junior Chef Kitchen is held at the Festival Center. Kids learn how to cook and best of all, they get to eat the fruit of their labor. Equally exciting is the Candy Sushi class held twice daily at Sunshine Seasons inside the Land Pavilion. Both experiences are extremely popular and availability is limited.  However, if you can't sign up for any of the events, don't give up. There are often no shows, just check on the day of your visit.
Letting off Steam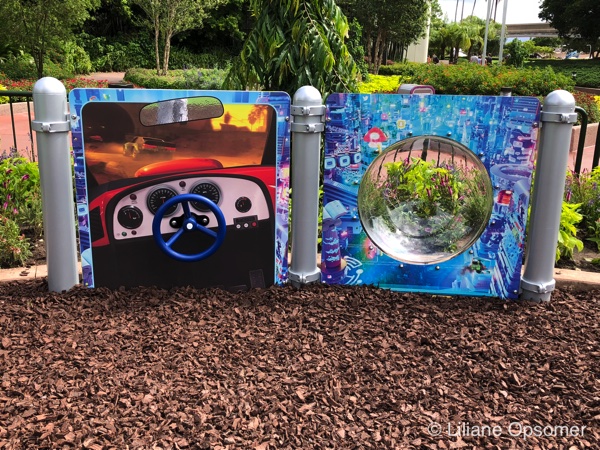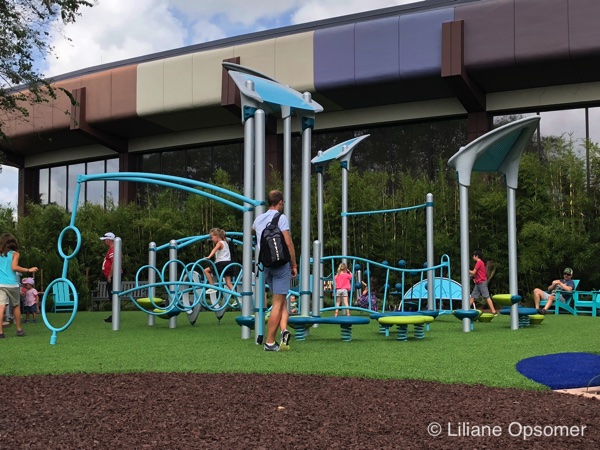 Take your little tykes to the festival play area located near Test Track. There kids can run around in a playground inspired by the upcoming Ralph Breaks the Internet: Wreck-It Ralph 2 flick while parents can rest their feet in a shaded garden setting.
If you visit on a weekend take you kids to the Disney Du Jour Dance Party held from 5:30 p.m. until 9:30 p.m. at the Fountain View Stage. Young and upcoming Radio Disney performers join the party and best of all so do Disney characters.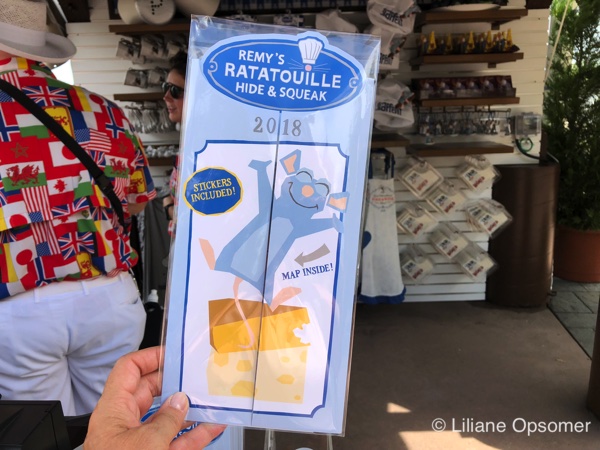 For $6.99 plus tax, you can acquire the Remy's Ratatouille Hide & Squeak game. Armed with a map and stickers help your kids be on the lookout for hidden Remy statuettes throughout World Showcase. When done, present the completed map at Port of Entry for a choice of one of four drinking cups. Choices are Chef Figment, Chef Mickey, Chef Minnie, and of course Chef Remy.
Free of charge are the Kidcot Fun Stops located at the 11 countries represented at World Showcase.  The revamped activity, sponsored by Ziplock, is fun and educational. At each country kids receive stickers and an activity card that they can color. The backside of the card provides information on the country visited. Upon your first stop cast members handout a small Ziplock bag looking like a suitcase. After visiting all 11 countries kids can claim a "I Traveled the World Showcase at Epcot" postcard.
Another freebie that will keep kids occupied is the annual festival passport. Every time you visit a marketplace booth, let your child put the corresponding sticker in the passport.
Good to Know
Epcot's International Food and Wine Festival runs now through November 12th. In addition to the food booths and programs mentioned with kids in mind there are many special events and culinary demonstrations available.
Every day the American Gardens Theater is home to the Eat to the Beat Concerts. Showtimes are 5:30 p.m., 6:45 p.m., and 8 p.m. The concerts are free of charge. Check out the lineup here.
Liliane Opsomer is the coauthor of The Unofficial Guide to Walt Disney World with Kids. 
She visits the Orlando theme parks several times a year.