Foodie News from Magic Kingdom Park at Walt Disney World Resort
Foodie News from Magic Kingdom Park at Walt Disney WorldResort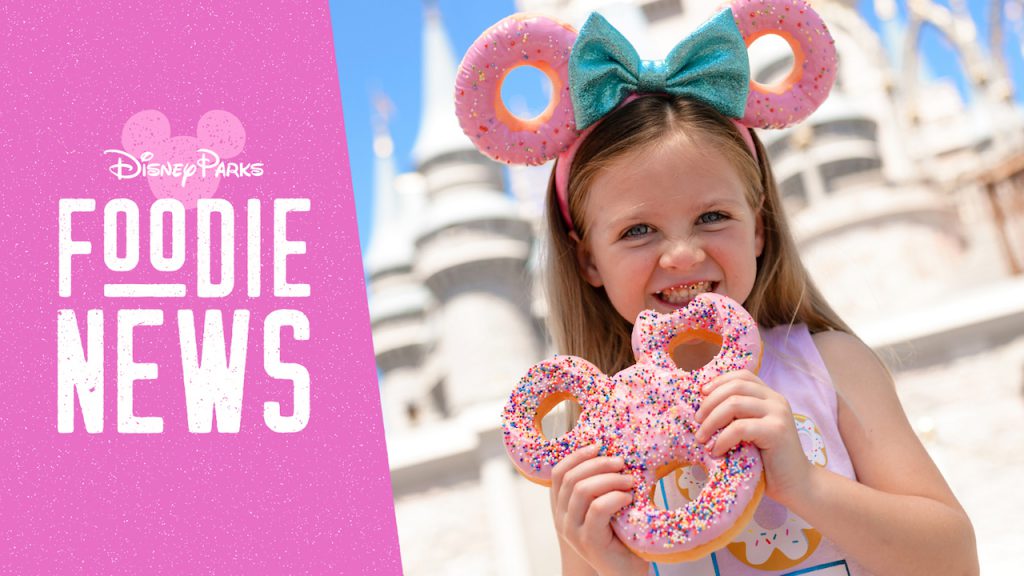 Today we're sharing the latest foodie news direct from Magic Kingdom® Park! Disney has everything from donuts and ice cream to milkshakes and eclairs, and even an all-new Plant-Based Cuisine Guide.
To start off, our culinary teams have been working hard to put together a brand-new guide to Plant-Based Cuisine at Magic Kingdom Park. If you're looking for vegetarian and vegan-friendly offerings throughout the park, you'll find them all listed in this handy guide. Guests can find it at most major food and beverage locations throughout the park and at Guest Relations. The guide will also be updated seasonally, so you can be sure to have the latest info every time you visit the park!
Moving right along to some sweeter offerings, there's a whole array of new desserts coming this month to help satisfy your sweet tooth. All of these limited-time offerings start this May and will run through the end of June 2019.
The Lunching Pad
Mickey Celebration Donut (available May 9) – yeast donut with a choice of strawberry, vanilla, or chocolate frosting with sprinkles
Pinocchio Village Haus
Tangled Éclair  (available May 9) – éclair filled with dulce de leche and topped with white chocolate cream, sugar flowers, and a chocolate frying pan
Sunshine Tree Terrace
Wish Granted Donut  (available May 1-June 30) – glazed donut coated in gold sugar and topped with a chocolate lamp piece and blue cotton candy
Storybook Treats
Minnie's Cookie Dough Sundae  (available May 9) – soft-serve ice cream topped with whipped cream, hot fudge, edible cookie dough, and a chocolate Minnie bow
Casey's Corner
Celebration Brownie  (available May 1 – June 30) – brownie topped with buttercream icing and a  chocolate piece featuring Mickey
Auntie Gravity's Galactic Goodies
Mickey Milkshake  (available May 1- June 30) – strawberry milkshake topped with yellow cotton candy and a Mickey marshmallow straw
Cosmic Ray's Starlight Café, Golden Oak Outpost, Columbia Harbour House, and Friar's Nook
Mickey's Push Pop  (available May 1 – June 30) – birthday cake layered with confetti sprinkles and buttercream
Mickey and Pals Waffle Wafer Toppers
Starting in mid-May, you'll be able to find special waffle wafer toppers at various locations throughout the park featuring some favorite Disney pals.
Mickey, Plaza Ice Cream Parlor – served with a single-scoop ice cream cup or cone
Minnie, Storybook Treats – served with a soft-serve cup or cone
Donald, Sunshine Tree Terrace – served with a soft-serve cup
Daisy, Aloha Isle – served with a soft-serve cup
Goofy, Auntie Gravity's Galactic Goodies – served with a soft-serve cup or cone