Glow With the Flow at Disney's Typhoon Lagoon During Disney H2O Glow After Hours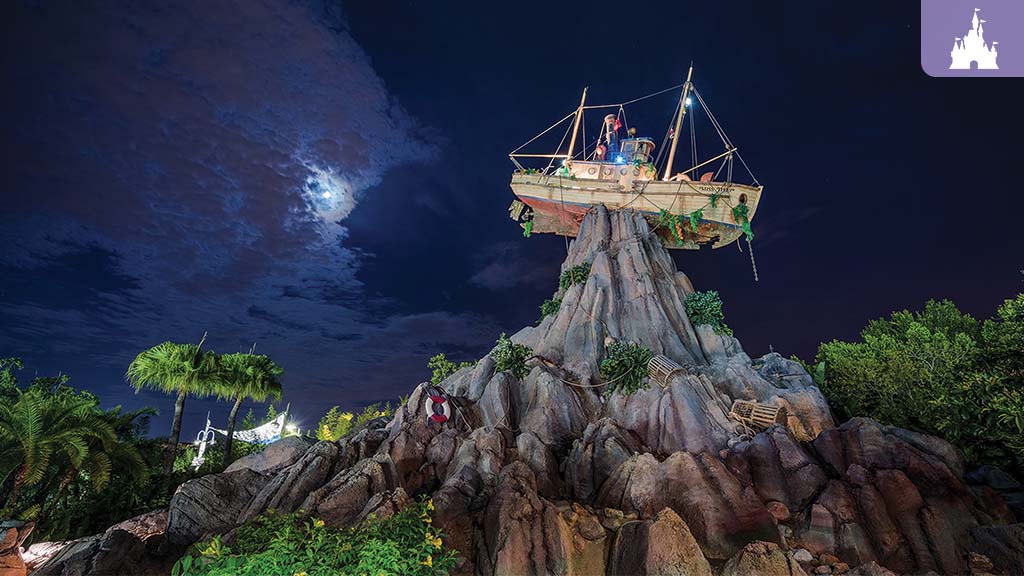 Summer is off to a bright start at Walt Disney World Resort as Disney H2O Glow After Hours lights up the night at Disney's Typhoon Lagoon. Guests can slide on into an illuminated evening featuring their favorite splashing attractions (at night!), a glowing menu of delicious sips and eats, a DJ dance party with favorite Disney characters and more. Sprinkle in shorter wait times and guests have the perfect way to "glow-up" their vacation.
Take a look at a few of our favorite ways to have a wave of fun during this splashing after-hours event:
Get "Glowing" on the DJ Dance Floor
Kick off the after-hours party on the right foot and get your "glow on" with a high-energy DJ dance party. Full of lights, music and a few of your favorite Disney Characters, this dance party is what brings Disney H2O Glow After Hours to life!
Glow with the Flow on Splashing Attractions
Whether they're shooting down Crush N' Gusher or relaxing through Castaway Creek in our special H2O Glow After Hour tubes, guests will experience favorite attractions in a whole new NIGHT light. Plus, with this exclusive after-hours event, the wait times are even shorter!
Glowing Goodies & more
What party is complete without delicious sips and eats? Not only do guests get to enjoy ice cream novelties, popcorn and select fountain beverages with their after-hours ticket, there's a "glowing" menu of unique and tasty dishes for purchase. Guests can l dive into food offerings such as the ManGLOW (Mango) Barbeque Chicken and Waffles, Watermelon Poke Bowl, Pineapple ManGLOW (Mango) Mai Tai, Moonlight Mudslide and so much more!
Ready to have a deLIGHTful time? Join us select nights through early September for the glowing party of the summer.