Inspiration for Signature Restaurant Coming to Disney's Riviera Resort
Inspiration for Signature Restaurant Coming to Disney's Riviera Resort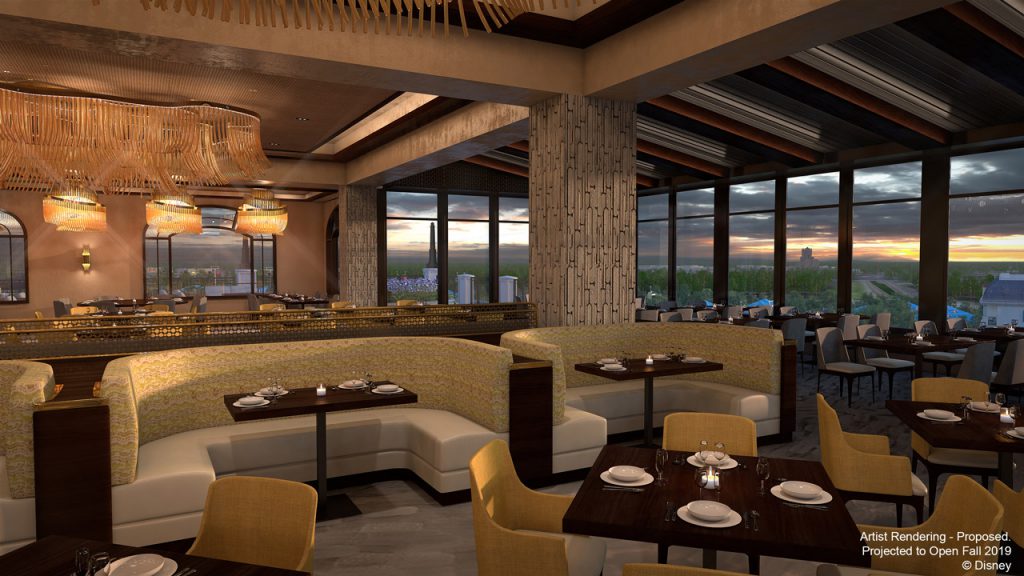 In Italy the name Topolino is as familiar as Mickey Mouse — because Topolino is the Italian name for Mickey Mouse!
Topolino's Terrace — Flavors of the Riviera, the new, signature rooftop dining experience coming to the proposed Disney's Riviera Resort draws inspiration from the cliffside restaurants along the European Riviera.
As you walk into this new restaurant atop the 15th Disney Vacation Club Resort, you'll be surrounded by stunning visual aesthetics of modern interpretations of Italian and French textures, colors, and carvings mingled with stonework that harkens to what can be found in ancient European villages along the coastline.
The onstage kitchen will feature a wood burning grill showcasing finely prepared meats and seafood. You can enjoy handrafted artisanal pastas tossed with fresh pressed olive oil and a gourmet selection of cheese from France and Italy. Plus, decadent desserts will reflect the tastes and flavors of the Riviera.
Topolino's Terrace — Flavors of the Riviera will also have an impressive collection of wines sourced throughout the South of France and Coastal Italy, as well as cocktails featuring citrus, delicious figs and vanilla tones.
This signature restaurant will also be home to a unique evening dining experience — you can dine indoors and then step out onto the terrace for a grand view of the resort's stunning vistas and maybe even enjoy the fireworks of the nearby nighttime spectaculars at Epcot® and Disney's Hollywood Studios®.
And for those longing for breakfast with a view, Guests can start their morning off with an exclusive Disney character dining experience inspired by the Riviera.