It's a Whole New World of Golf at Walt Disney World Resort
It's a Whole New World of Golf at Walt Disney World Resort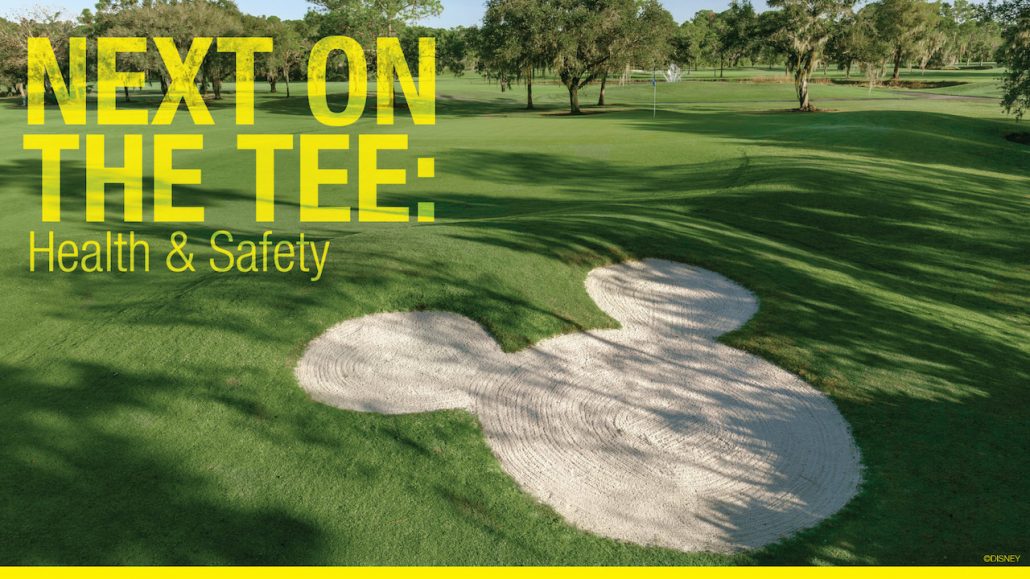 If you are looking to get outside and hit the links, Walt Disney World Golf has come up with new ways to make the check-in process easier.
With health and safety top of mind, Disney Golf, which is operated by Arnold Palmer Golf Management, recently launched
Here's how it works: Just book a tee time online and pay for it using a credit card. Then when you show up at any Disney golf course, in most cases your pre-positioned sanitized golf cart will be waiting for you to take it straight to the first tee.
For golfers that's magic!
Even if you have to go inside the clubhouse to check in or pick up some cool Disney golf merchandise, all of the courses have gone to contactless payments (e.g. credit/debit cards, Apple Pay, etc) as cash is no longer accepted.
It's just the latest effort by Disney Golf to enhance the golfing experience while operating responsibly at Walt Disney World Resort. As a remimnder, all of the other health and safety provisions at all of the Disney courses include:
Face coverings are required in the clubhouse, restrooms and food & beverage locations.
Bunker rakes, sand bottles and ball washers have been removed from the courses.
Flag sticks can be left in the hole during putting.
Single cart riding is available upon request.
Social distancing guidelines for golfers and employees.
Enhanced sanitization throughout the golf course and clubhouse.
To learn more about the enhanced Disney Golf health and safety measures, visit www.golfwdw.com