It's Looking a Lot Like Christmas at Disney Springs by Liliane Opsomer
It's Looking a Lot Like Christmas at Disney Springs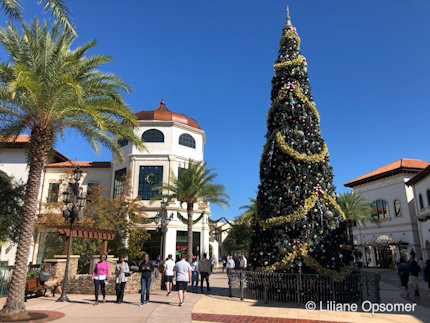 Disney Springs is all spruced up for the holiday season, and Disney's shopping, dining, and entertainment complex has much to offer. Find out all about Christmas at Disney Springs, including the wide variety of free entertainment.

Christmas Tree Trail
Featuring 23 custom-decorated holiday trees, each themed for a popular Disney movie or character, the trail is an absolute must-see. Beautiful during the day, the trees shine most brightly at night. Holiday music and a magical snowfall contribute to the overall atmosphere.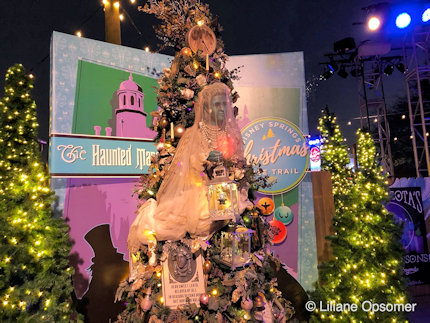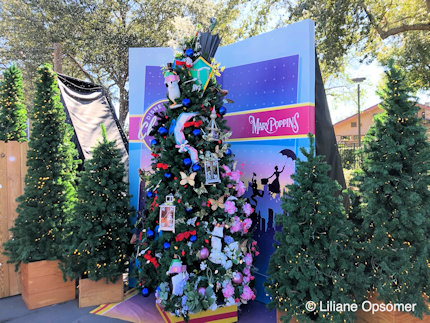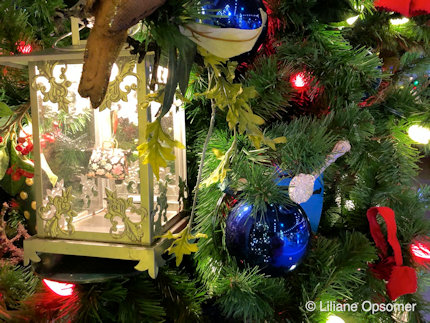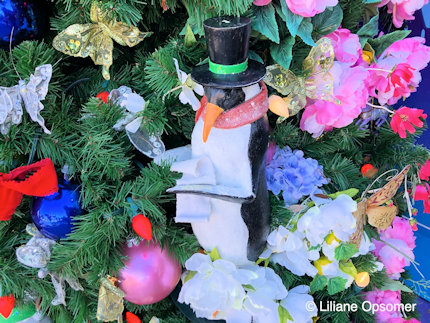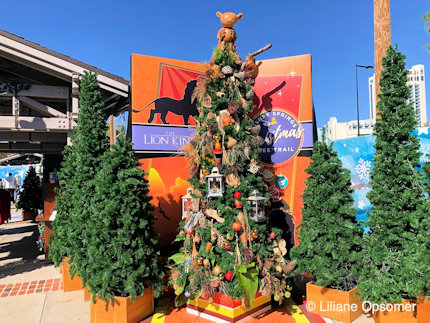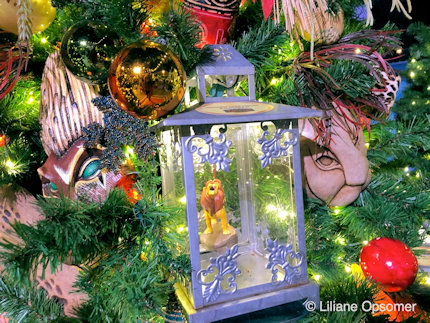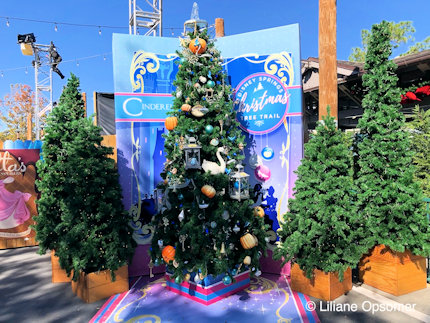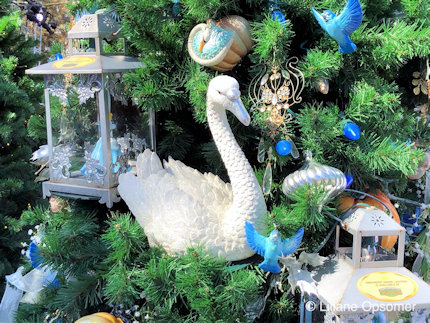 Some of our favorite trees are the Haunted Mansion tree, the Mary Story-themed tree, and the Lion King and Cinderella trees.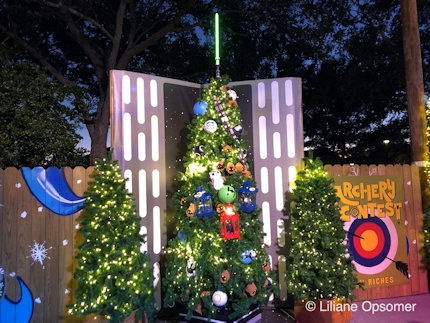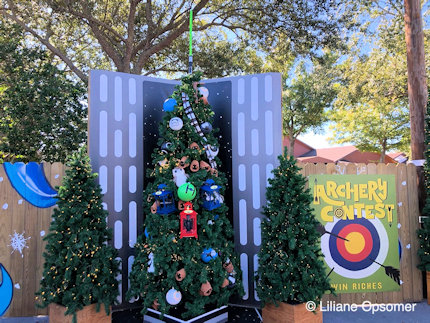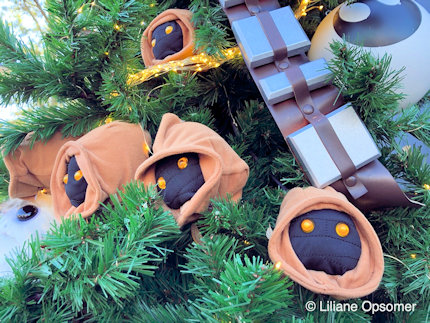 Star Wars fans will be thrilled to see that one can bring to life a theme from a galaxy, far, far away.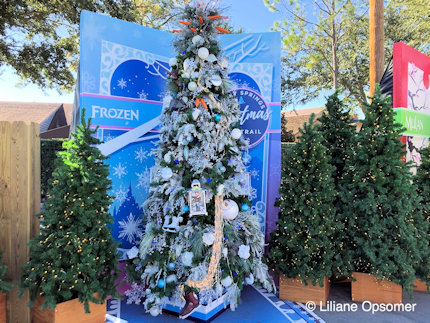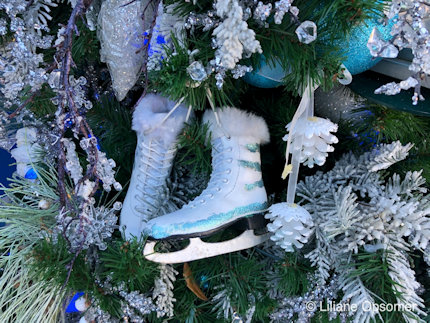 A favorite among kids is, of course, the Frozen tree. With a bit of imagination, one can create this beauty at home. The trail is open daily from 11 a.m. until 11 p.m. and runs through January 5th, 2020.
Meet Santa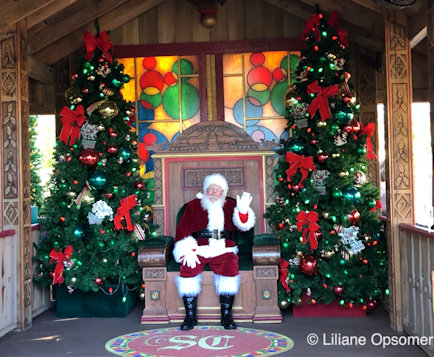 You don't have to leave the winter wonderland of the trail to meet Santa Claus and his helpers, as his chalet is located inside the Christmas Tree Trail. In view to avoid long lines, there is a virtual queuing system. At the entry to the trail is a desk. Simply give one of Santa's helpers your cell phone number and continue to enjoy the Christmas Trail. You'll get a text message once Santa is ready to hear your Christmas wish. Make sure to return to the chalet within 10 minutes of receiving the text. Santa is ready for your visit now through December 24th. Use your own camera and/or PhotoPass services for memorable pictures of your visit.
Christmas Tree Lighting
The Christmas tree lighting ceremony takes place at the Once Upon a Toy fountain play area every night at 6 p.m. It is also the home of a nightly D.J. party that starts at 7 p.m. and runs through 11 p.m.
Stitch's Holiday Gift Hunt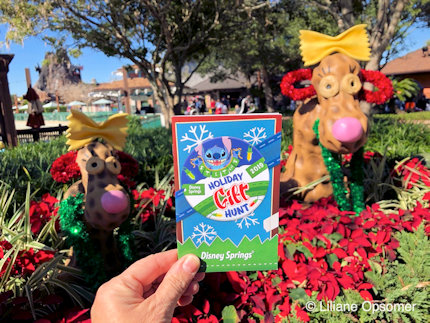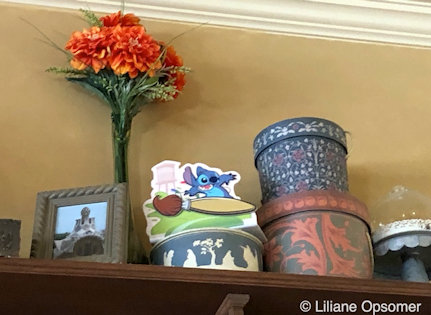 Join Stitch on a scavenger hunt throughout Disney Springs. Upon arrival pick up the free pocket-size booklet and stickers at any of the 12 participating locations. Next, set out for all 12 gift hunt stops and find the hidden Stitch. Every time you spot the mischievous Experiment 626 (he is holding up one of the presents on his wish list), add the corresponding gift sticker to its correct place in the booklet. When done, present the booklet at one of the four redemption locations to receive your prize, which is a Stitch button. Find the participating locations and redemption stores here.
Free Musical Entertainment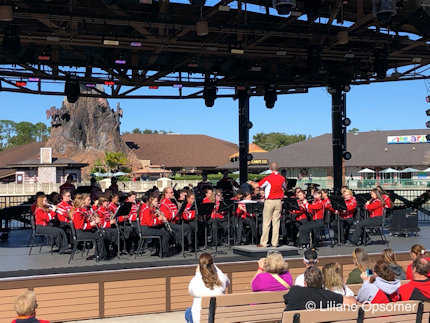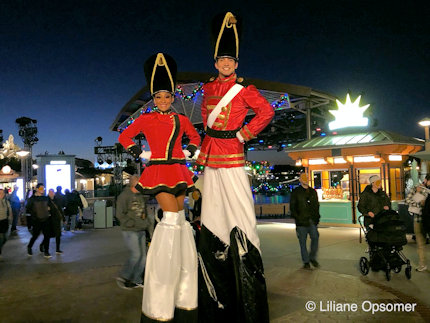 There is plenty of free musical entertainment throughout Disney Springs to get you into the holiday spirit. Be on the lookout for toy soldiers and snowflake stilt walkers, an a cappella group, a strolling piano, and much more.  There is unfortunately NO Times Guides for these entertainments, but you'll surely encounter some just by strolling through Disney Springs.
A Little Holiday Shopping, Anyone?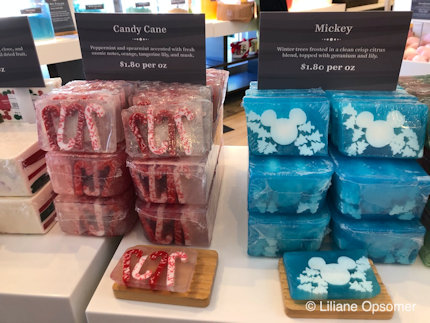 There is, of course, no harm in indulging in some shopping therapy. For inexpensive holiday gifts, check out Basin. Their line of Christmas-themed soaps is adorable.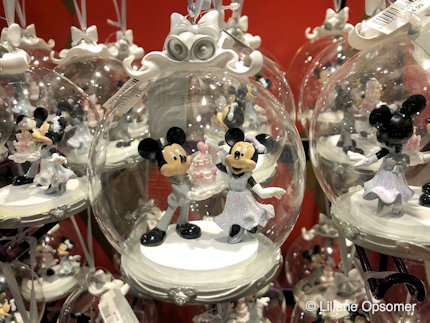 And there is always room for a new ornament for your Christmas tree, right? The largest collection is available at the year-round Disney's Days of Christmas store.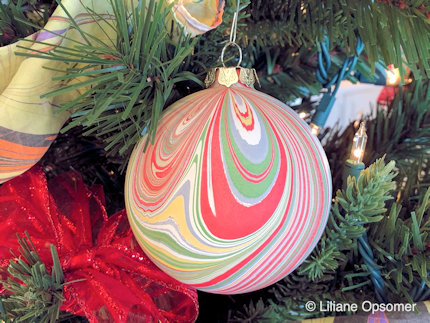 For a special experience, visit The Arts Corner by Artistic Talent at MarketPlace. Together with a professional artisan, guests can take part in an hands-on ornament-making experience. At $29 plus tax for three ornaments, this is a great deal. All materials are also included in the fee.
Holiday-Themed Food & Drinks Worth Checking Out
On select days you can have breakfast with Mr. and Mrs. Claus at TREX. Breakfast with Santa includes a breakfast buffet, a meet-and-greet with Mr. and Mrs. Claus, and early shopping access to the World of Disney store. Call TREX (407-939.3463) for reservations. Breakfast with Santa is priced at $32 for adults, $20.50 for kids ages 4-9, and free of charge for kids 3 and under. Prices include tax and gratuity.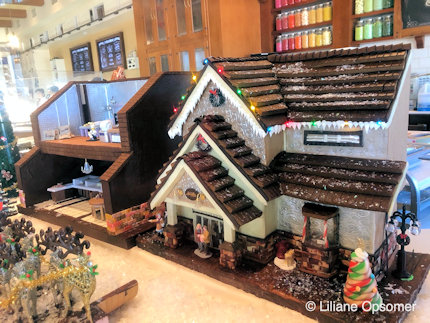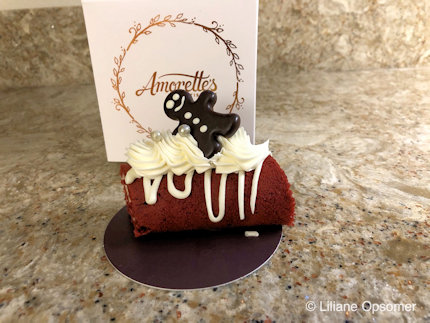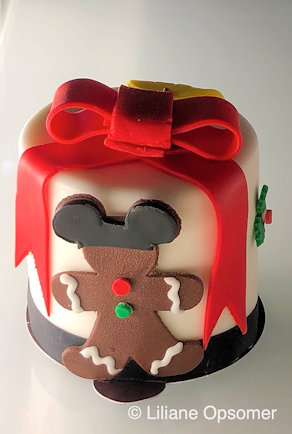 Sweet tooth or not, you must stop at Amorette's Patisserie. Their cakes are fabulous year-round, but the Christmas cakes, cookies, and mini cakes are just phenomenal. Feast your eyes on Amorette's Gingerbread Display, and go for one of the seasonal mini cakes. We went for the Holly Wreath Petit Cake, a chiffon cake with honey mousse, plum pâté, and a feuilletine crunch. It was sublime! All seasonal small pastries are $8-20, plus tax.
For all there is to see and do at Walt Disney World, check out The Unofficial Guide to Walt Disney World. For families visiting the Kingdom of the Mouse, I recommend The Unofficial Guide to Walt Disney World with Kids 2020
Author Liliane Opsomer is the coauthor of The Unofficial Guide to Walt Disney World with Kids. 
She visits the Orlando theme parks several times a year.