Jaleo Opening at Disney Springs West Side
Jaleo Opening at Disney Springs West Side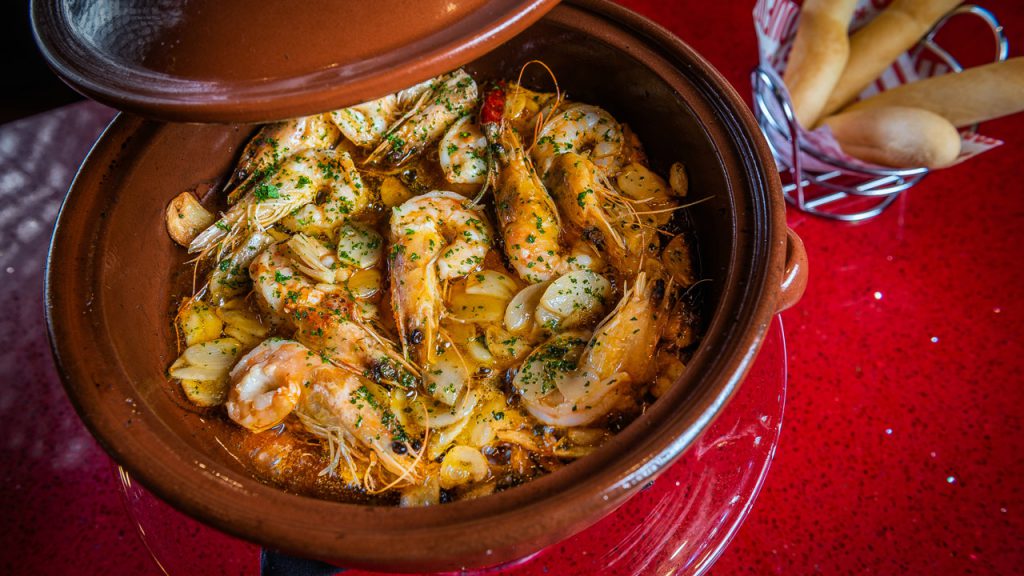 There has been much anticipation around the opening of Jaleo by Chef José Andrés, which celebrates traditional Spanish cuisine in a festive atmosphere. Today, we're happy to announce the wait is over – Jaleo at Disney Springs® West Side is slated to open for dinner on March 17, 2019.
This will be the fifth Jaleo location in the U.S., the first in Florida and the largest location to date. With a menu showcasing the rich regional diversity of traditional and contemporary Spanish cuisine, Jaleo popularized tapas dining in the U.S. starting with its first Washington D.C. location which opened in 1993.
Jaleo at Disney Springs will feature an extensive menu of tapas, the traditional small plates of Spain, as well as savory paellas, sangrias, and a selection of Spanish wines and sherries. The celebration of these flavors in an inviting, vibrant atmosphere is a hallmark of all Jaleo restaurants.
Jaleo offers an excellent selection of embutidos (cured ibérico ham, pork chorizo, and spreadable cured sausage) and quesos (cheese from cow, goat, and sheep's milk). The Queso Massimo, an Asturian raw cow's milk cheese made exclusively for Chef José Andrés and Jaleo, is cured for four months with the pulp from Asturian apples.
A variety of authentic paellas cooked over a wood-fired paella pit are a highlight and are available by the plate or pan. Select specialty paellas are available each night with entire pans prepared to order for eight or more guests and presented tableside.
Ensaladas y Mas options include Gazpacho estilo Algeciras, the classic chilled Spanish soup made with tomatoes, cucumbers, and peppers; Ensalada de coles de bruselas con albaricoques, manzanas y jamón serrano, a delicious dish of warm Brussels sprouts salad with apricots, apple, and serrano ham; and Ensalada de remolacha con citricos which is a salad of red beets, citrus, Valdeón cheese, and pistachios with sherry dressing.
Perfect for sharing will be traditional chicken fritters (Croquetas de pollo) and Aceitunas modernas y clásicas – 'Ferran Adrià' liquid olives and gordal olives stuffed with piquillo pepper and anchovy. A traditional Spanish omelette with potatoes and onions (Tortilla de patatas clásica) is also offered for the table.
This incredibly impressive and varied menu also includes seafood dishes such as sautéed baby squid from southern Spain with white beans (Puntillitas salteadas con alubias); seared scallops with pine nut sauce, raisins, and PX reduction  (Vieiras con salsa de piñones); and Gambas a la Zahara – buttery, garlicky head-on shrimp prepared tableside for guests.
On the restaurant's front corner adjacent to the Jaleo entrance will be Pepe by José Andrés, the first brick and mortar location of the chef's popular Spanish food truck. Pepe will be open for lunch and dinner beginning March 17.
Jaleo at Disney Springs will be open for dinner starting March 17 with lunch service beginning later in the month.