Just Announced! Disney Cruise Line to Debut Enchanting Cruise Ship Float in Annual Macy's Thanksgiving Day Parade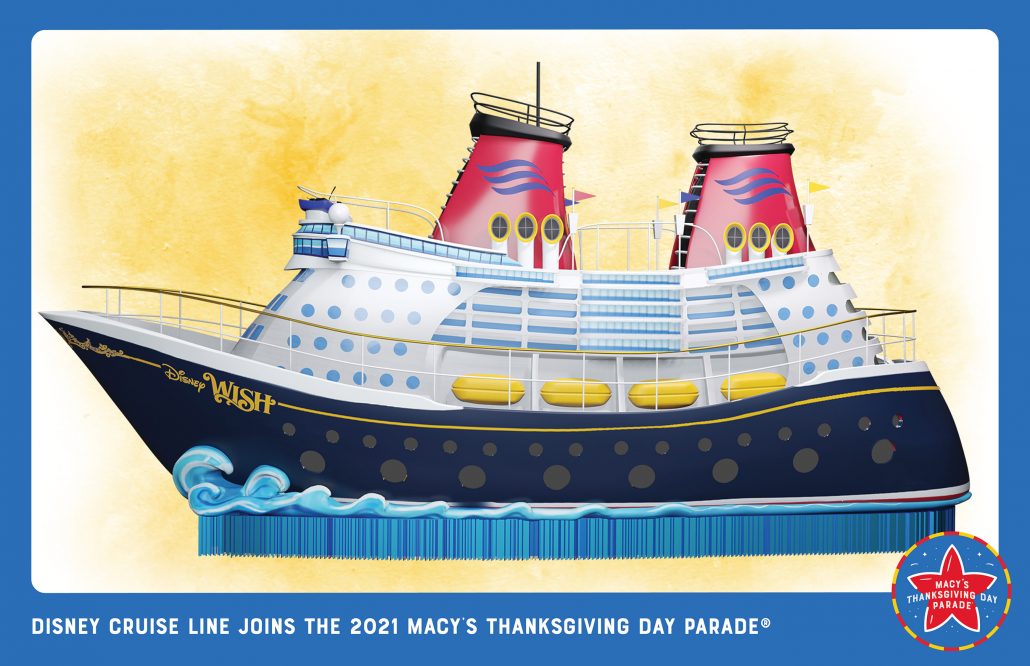 One of Guests' favorite holiday season traditions is curling up in front of the television to watch the Macy's Thanksgiving Day Parade.
We're beyond excited to share that there will be an extra sprinkle of pixie dust on the Parade this year as Disney Cruise Line's brand-new cruise ship float embarks on its maiden voyage in New York City as part of the 95th Macy's Thanksgiving Day Parade!
The imaginatively designed "ship" has been christened "Magic Meets the Sea" and is inspired by the fantastical style of the Disney Wish, which sets sail in summer 2022. Our new float showcases the majesty of a Disney Cruise Line vessel and features iconic design elements including a Mickey Mouse-inspired color palette, towering red funnels and an intricate filigree motif along the hull.
The float will also spotlight 15 favorite Disney friends who represent the stories and experiences on board the Disney Wish, including Captain Minnie Mouse, Princess Tiana, Aladdin and Jasmine, Cinderella and more.
We'll be sharing even more magical details about Disney Cruise Line's Parade appearance so Guests should keep an eye on the horizon!
Guests should be sure to gather their friends and family and tune in to the Macy's Thanksgiving Day Parade on NBC-TV on Nov. 25 from 9 a.m. to noon in all time zones.