Limited-Time Lion King Dining Experience Coming to Jiko
Limited-Time Lion King Dining Experience Coming to
Jiko – The Cooking Place at Disney's Animal Kingdom Lodge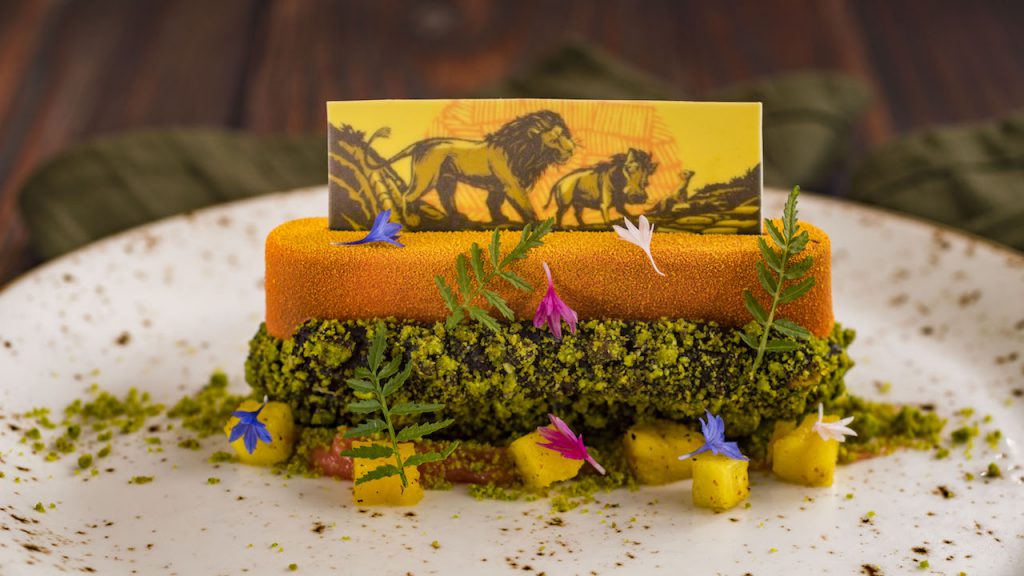 Celebrate the circle of life with a new limited-time prix fixe dining experience inspired by "The Lion King!" Starting on June 30, 2019,  you can toast to the popular film at Jiko – The Cooking Place.
Located at Disney's Animal Kingdom Lodge, Jiko transports you to the heart of Africa with its vibrant spices, crackling wood-burning ovens, and a delicious blend of traditional African wines and cuisine, making it the perfect place for this special celebration. Starting June 30,  2019, you will be able to partake in an exclusive three-course menu crafted as a one-of-a-kind culinary celebration of Simba's story. As the dinner progresses, wildly talented musicians will join in on the fun with vibrant African melodies as well as live performances of the award-winning movie soundtrack.
The menu will feature dishes inspired by The Circle of Life: Nants' Ingonyama, a story celebrating Simba's journey through life. Each dish follows our lion prince as he grows up, highlighting each stage of his life through unique flavors and spices. Guests will start their meal off with the "I Just Can't Wait to be King" starter – a dish featuring Young Cedar Creek clam malata, potatoes, pomegranate, and a bone marrow finish. This dish symbolizes the playfulness of Simba's joyous childhood and his desire to one day become king.
Moving on to the main event: Be Prepared. You can choose from two entrées: Bone-In Ribeye with hibiscus, nettles, and fregula or Lobster Sosatie with red shrimp, squid, mussels, and fragrant rice. These dishes are inspired by the eerie elephant boneyard and Simba's courage to persevere through trials and tribulations.
And the third course, Hakuna Matata, celebrates balance as Simba grows up and learns what is truly needed to successfully lead the Pride lands. This dessert features caramelized orange, chocolate choux, and playful foliage.
Finally, you can finish off the evening with "Can You Feel the Love Tonight?" and reflect on your journey with a selection of friandeses and teas to cap off the meal.
This limited-time prix fixe menu will be available during the dinner period at Jiko – The Cooking Place starting June 30 in addition to Jiko's regular menu. Pricing is $65 per person, tax and gratuity not included, with the option to add a choice of two levels of wine pairings at an additional cost. To book reservations, please call 407 WDW-DINE (407 939-3463) or visit the Walt Disney World Resort website.