Little Ones Speed on Over to Lightning McQueen's Racing Academy
Little Ones Speed on Over to Lightning McQueen's Racing Academy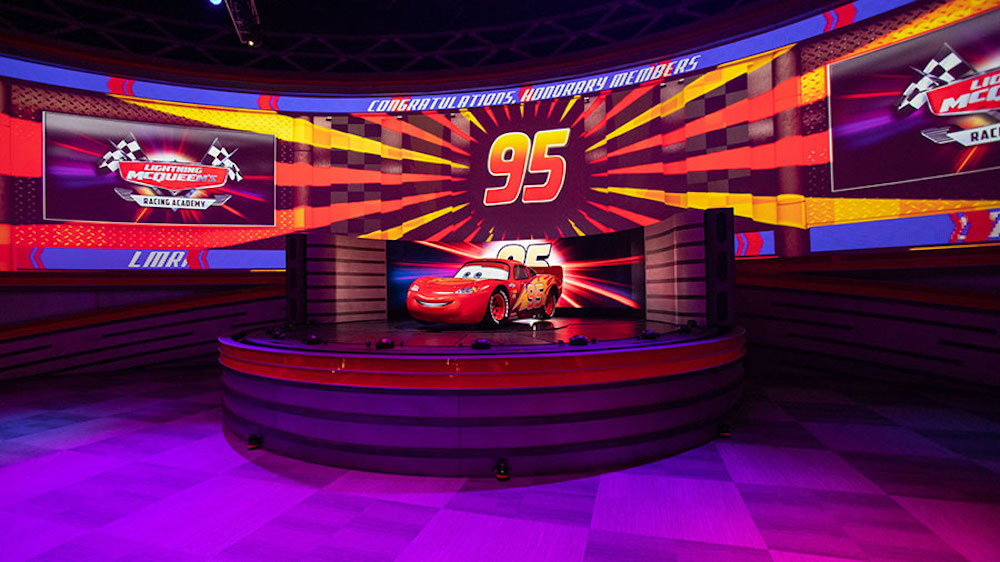 There is so much affection for the cherished characters in Disney and Pixar's "Cars" films, it's no wonder Lightning McQueen's Racing Academy is such a winner with little ones.  Hotshot #95 dazzles like never before in this awesome new addition to Disney's Hollywood Studios®.
Families buckle up for high-octane fun that begins outside the Sunset Showcase with a lively pre-show experience featuring Lightning McQueen's pit crew. There are games like Tire Toss, photo opps with Cruz Ramirez, an energizing dance party hosted by D.J. — and the soundtrack is genius. All of this leads to an indoor theater for the big show that's loaded with action, trivia questions, and a 200-foot long wraparound screen sure to keep rookie racers totally engaged.
And wait till you see the legendary Lightning McQueen in person and learn all his tricks on the course. Ka-Chow! Take a look at the fun these little ones had.