Magical Caramel Apples by Liliane Opsomer
Magical Caramel Apples by Liliane Opsomer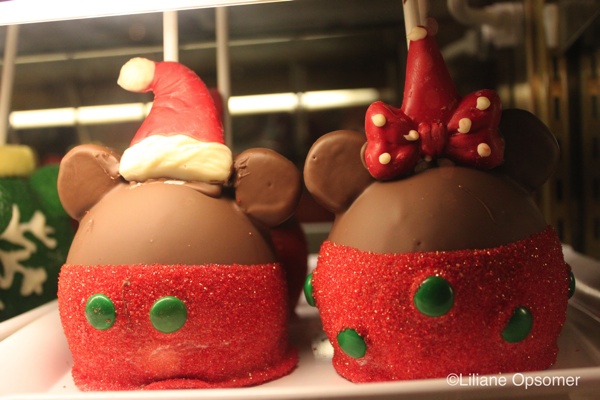 Have you ever been tempted by any of the delicious themed caramel apples at Main Street Confectionery, the Big Top Treats, the Candy Cauldron at Disney Springs, Karamell-Küche at Epcot, or Beverly Sunset at Disney's Hollywood Studios? I confess that I have.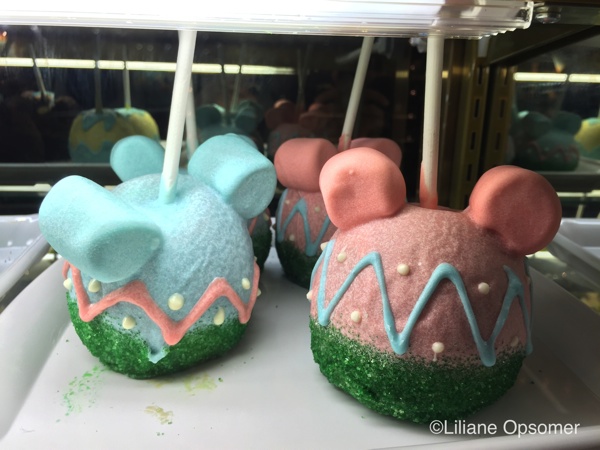 At Walt Disney World there is an apple for every occasion, every holiday, and every movie. I love caramel apples; in the past year, I have been on an apple-finding mission.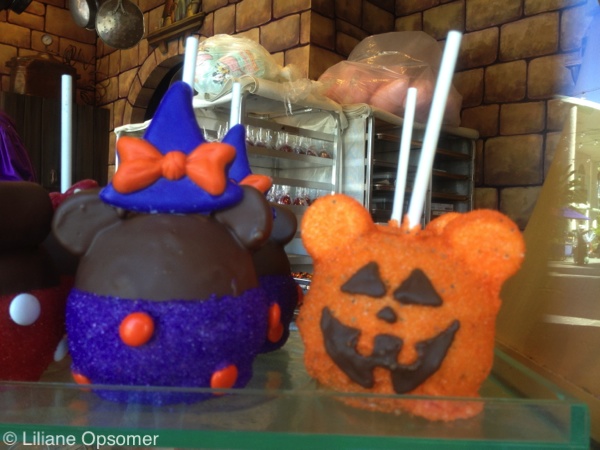 The apples are so Disney, but they were not invented in the parks at all. They actually were the result of an experiment with leftover Halloween holiday candy. A Kraft Foods employee by the name of Dan Walker is credited with the recipe.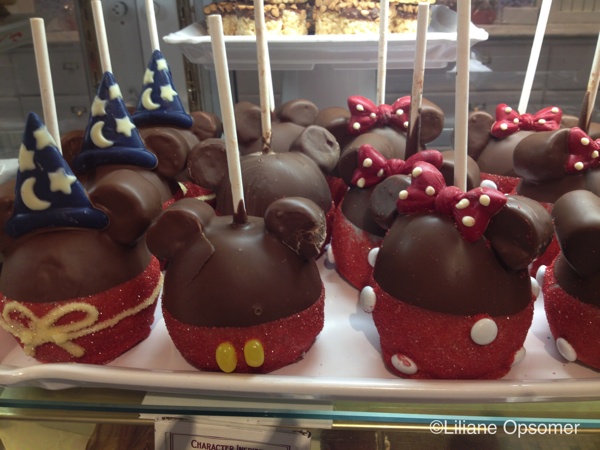 The classic Minnie and Mickey Mouse apples are always a hit, but have you seen the adorable Steamboat Willie or Sorcerer Mickey caramel apple? There is, of course, the Frozen inspired Olaf the snowman apple. Seriously, who could possibly let this one go?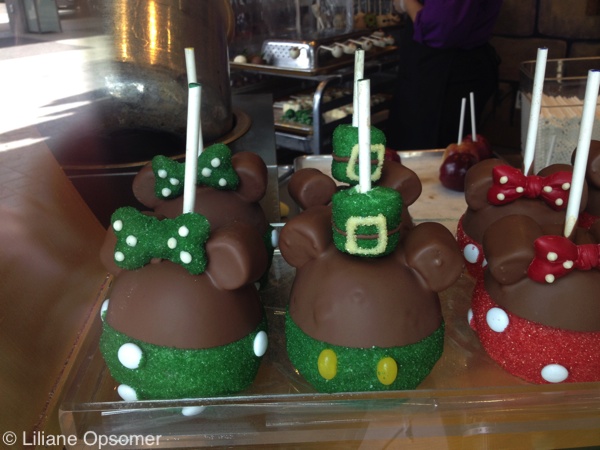 On St. Patrick's Day, the apples put on their green; on Halloween, they take on a ghostly look.
Disney introduces newly themed apples throughout the year, but the base is always a crisp, juicy, and slightly sour Granny Smith apple, a perfect match for the sweet add-ons. Did you know that the Granny Smith apple originates from Australia?
Whenever I visit the parks, I make sure to check on the latest themed caramel apples, and I'm always amazed to discover that there is yet one I have never seen before.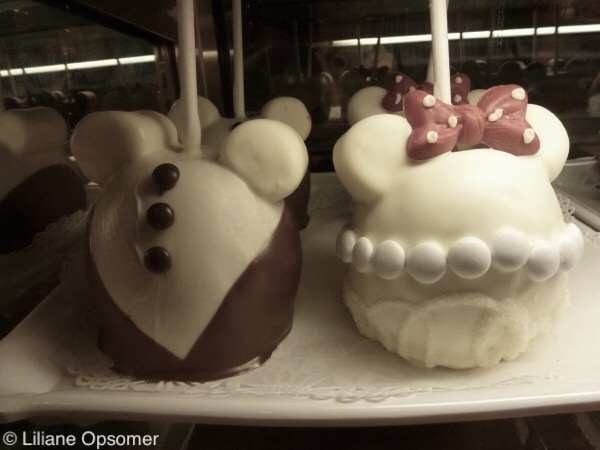 If you are planning on getting hitched, there are caramel apples just for that occasion! I am sure wedding guests would love these adorable souvenirs.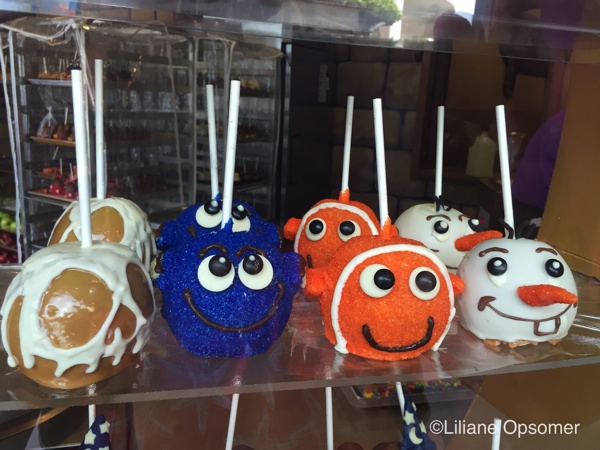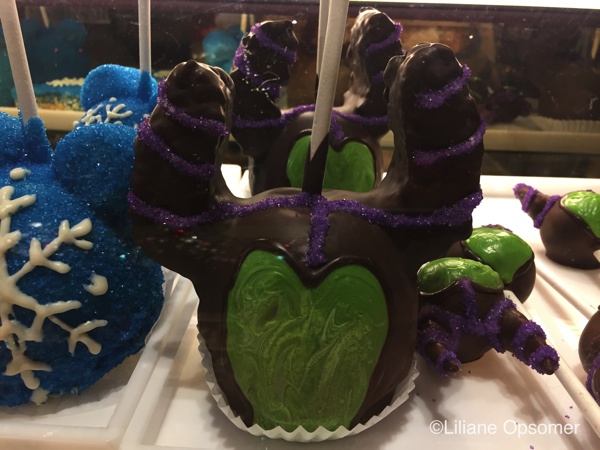 Disney's movies provide a huge vault filled with inspiration for new themed apples. From Nemo to one of my favorites, Maleficent, there seems to be no end to the characters captured by the creative Disney candy makers.
Want to make your own Disney-themed caramel apple? Here is the recipe!
Liliane Opsomer is the coauthor of The Unofficial Guide to Walt Disney World with Kids. 
She visits the parks several times a year.