Making of S'il Vous Play at Disney's Riviera Resort
Making of S'il Vous Play at Disney's Riviera Resort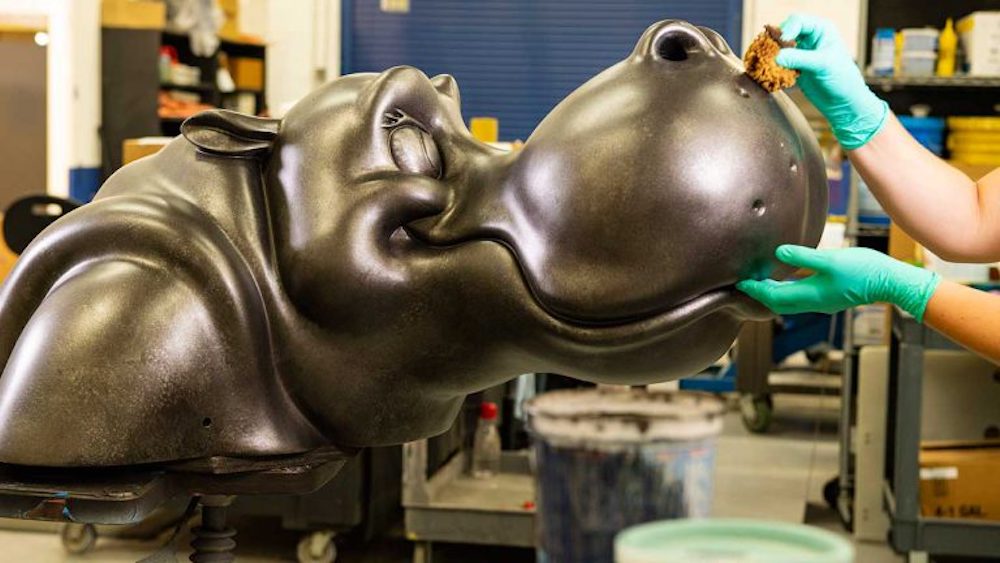 Family fun is in the making at Disney's Riviera Resort, the newest Walt Disney World® Resort, under construction now and projected to open Dec. 16, 2019. Today, we're sharing a sneak peek at one of the most whimsical features of the resort – S'il Vous Play.
For young Guests, the S'il Vous Play interactive water play area will be the perfect place to splash and have fun in the sun. Drawing inspiration from the grand public fountains throughout Europe, this fanciful fountain will feature several beloved characters from the classic 1940 Disney film "Fantasia."
Inspired by the "Dance of the Hours" in "Fantasia," S'il Vous Play celebrates music, art, dance and storytelling with a creative fountain that features whimsical animals as they frolic and play in the water. You will find an elephant filling a dump bucket with his trunk while hippos and ostriches dance and play, and hippos splashing water into decorative bowls and basins.
Guests may even spot the playful references to the animated film's classical music, which featured the works of many European composers. In fact, S'il Vous Play's charming musical references expand the artistic theme throughout the resort.
In the midst of these delightful characters,  little ones are sure to find S'il Vous Play especially enchanting!
Bookings for Disney's Riviera Resort are open now, so contact Small World Vacations for a price quote today!