Mariachi Cobre Present the Story of 'Coco' at Epcot This Spring
Mariachi Cobre Present the Story of 'Coco' at Epcot This Spring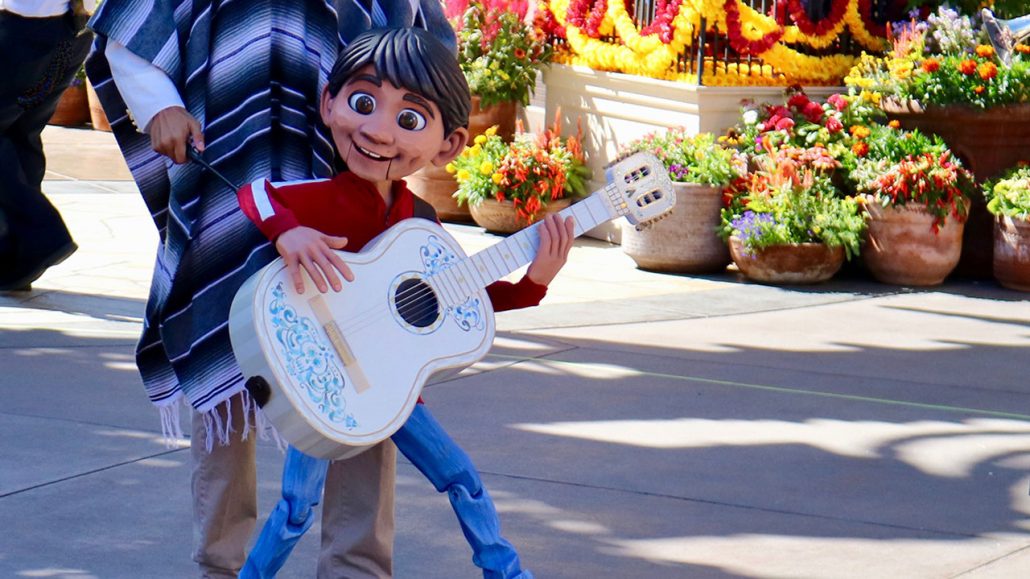 At Epcot®, you can explore World Showcase and discovering more about each of the countries represented. And now more than ever, it's a place where Guests can experience the culture of those countries, as well as the wonderful stories they've inspired.
Beginning March 6, 2019, the tender story and vibrant music of Disney•Pixar's "Coco" comes to the Mexico pavilion, courtesy of the incomparable Mariachi Cobre.
The immensely talented musicians of Mariachi Cobre are joined by a pair of Folklórico dancers to tell the tale of Miguel Rivera, his love of music, and his journey to find what matters most – his familia. The dancers perform to the music of the film, pulling everyone into the celebration, and Miguel himself appears in the form of a whimsical, hand-crafted puppet.
This new "Coco"-inspired show expands the repertoire of Mariachi Cobre, who will also continue enchanting guests at the Mexico pavilion with performances of traditional mariachi music.
This spring, you can gather your familia as Mariachi Cobre presents the story and music of "Coco," beginning March 6, 2019, during the Epcot International Flower & Garden Festival