'Mickey's Soundsational Parade' Returns
'Mickey's Soundsational Parade' Returns for Get Your Ears On – A Mickey and Minnie Celebration at Disneyland Resort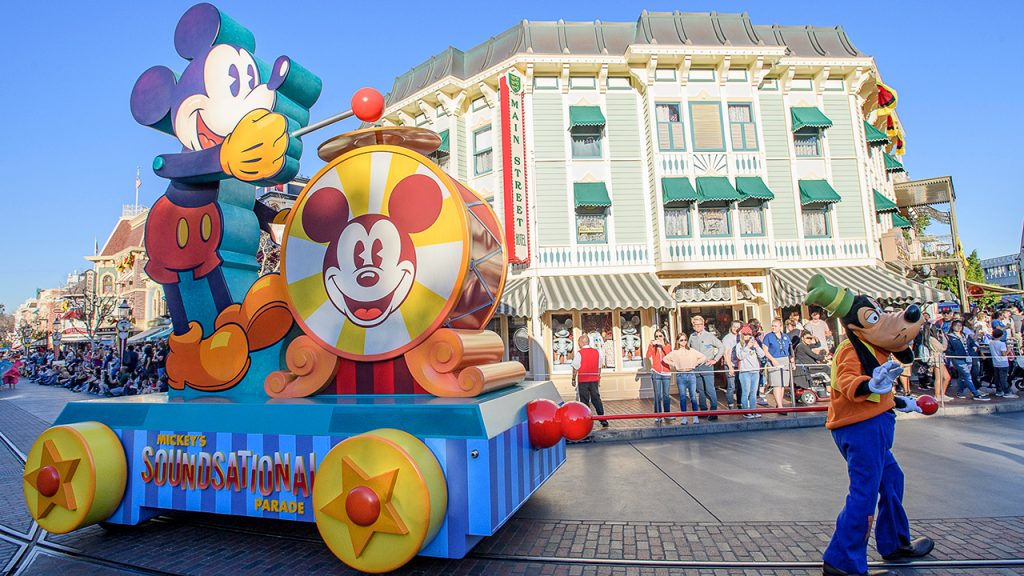 Get Your Ears On – A Mickey and Minnie Celebration invites you to the biggest celebration of Mickey Mouse and Minnie Mouse in Disneyland® Resort history!
As part of this celebration, the popular "Mickey's Soundsational Parade" has returned to Disneyland Park. Mickey and his drum corps kick off a whimsical, musical procession of Disney characters. Goofy tows a larger-than-life pull-toy, inspired by the classic and nostalgic Mickey pull toys, and Chip 'n' Dale arrive with a giant celebration cake.
You can also take part of the new Get Your Ears On Celebration Dance Party at Tomorrowland Terrace. Guests of all ages will be able to move and groove each night with some of their favorite Disney characters. Listen up for the infectious celebration song, "It's a Good Time," along with other popular Disney tunes.
In addition, "Mickey's Mix Magic" lights up the night with its new high-energy projection show, creating a family-fun dance party throughout the park. Also for a limited-time during Get Your Ears On, specialty food, beverage, novelty items and merchandise are available for Guests to celebrate the beloved duo in fun, new ways.