Moana-inspired Photo Ops Around Walt Disney World Resort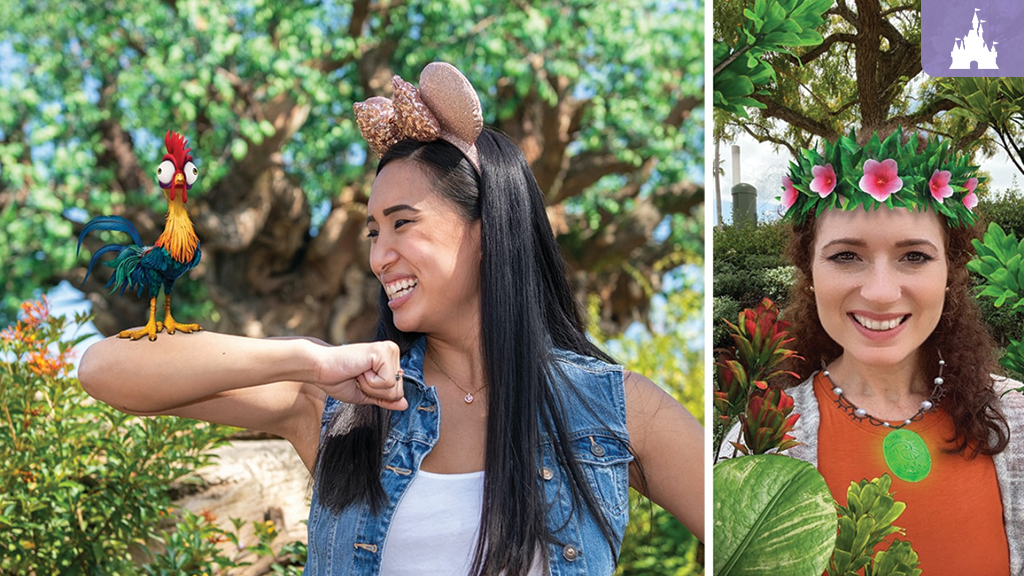 We're excited to share new photo opportunities inspired by Moana being offered by Disney PhotoPass Service around Walt Disney World Resort!
Set sail for Disney's Animal Kingdom Theme Park where Guests can snap a Magic Shot with Hei Hei by visiting the photographer located closest to the Tree of Life on Discovery Island.
Want more Hei Hei? Well fellow voyager, it's time Guests knew that a visit to Sir Mickey's is all you need! Make way to this Disney PhotoPass Studio in Fantasyland at Magic Kingdom Park (it's located right next to Cinderella Castle) where you can capture a variety of photos with Hei Hei and another one of Moana's pals.
Just how far would Guests go to take a Pua Magic Shot? Thankfully, when they're in Magic Kingdom Park, they only need to visit the photographer stationed near the entrance to Adventureland from Main Street, U.S.A. to take a photo with this precious pig!
There's so much to sea and do at Disney Springs, but one of the best hidden gems is the Disney PhotoPass Studio. Here Guests can capture photos in front of both classic portrait and Disney-themed backdrops, including a few inspired by Moana! Here's a tip: Our photographers can conjure Maui's Fish Hook for Guests to hold in their photo (magical powers not included), and maybe even a Hei Hei Magic Shot.
Guests should be sure to ask their photographer for these backdrops and the prop or Magic Shot when they visit. The studio is open daily from noon to 8 p.m., and reservations are not required to visit. If they're not a master wayfinder and need some assistance finding the studio, they can find it on the Disney Springs map.
Lastly, make waves (literally) with our newest Disney PhotoPass Lens! This fun experience will have Guests feeling – and looking – like a Chief of Motunui. As you'll see below, when you interact with the Lens, our favorite funny fowl might make an appearance! This Lens is available to use anywhere at Walt Disney World Resort through the My Disney Experience app with the purchase of Disney Genie+ service.*
Great photos are on the horizon this summer!
*With the purchase of Disney Genie+ service, Walt Disney World guests can access many Disney PhotoPass Lenses in the My Disney Experience app as soon as they enter the park. Select Disney PhotoPass Lenses are accessible only within designated areas of Walt Disney World Resort. Other Disney PhotoPass Lenses will remain accessible in the My Disney Experience app until 5:59 a.m. on the 45th day after the day on which the Disney Genie+ service was used; certain states and localities are excluded. Many Disney PhotoPass Lenses use technology that detects the coordinates of key points on a guest's face and/or hands and may be used only by guests 18 years of age and older who have consented to use of this technology. Therefore, guests unable to provide such consent, as well as guests under 18 years of age, will have fewer lenses available to use. To access Disney PhotoPass Lenses, an eligible mobile device with the My Disney Experience app with access to the device's camera and location is required. A purchase of Disney Genie+ service at Walt Disney World Resort does not include downloads of a guest's Disney PhotoPass photos or videos that were captured by photographers and onboard attractions. Use of Disney PhotoPass Lenses is subject to the Terms and Conditions. Subject to restrictions and change without notice.