Moana Returns to Aulani Resort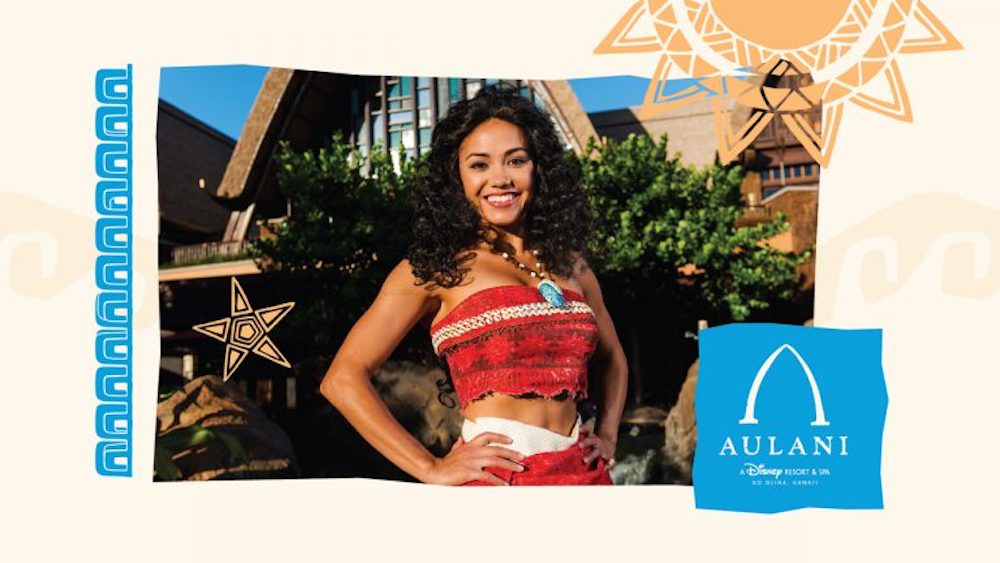 We are thrilled to announce that Moana is sailing back to Hawai'i to visit Aulani, A Disney Resort & Spa once again!
Disney's Moana is an adventurous teen who teamed up with the demigod Maui on a daring voyage across the Pacific. Guests can be on the lookout for Moana as they enjoy their own exciting adventure with their family at Aulani Resort.
Aulani Resort is a vacation paradise with a touch of Disney Magic, which is why so many Disney friends love spending time here. Mickey Mouse and his pals, Angel and Stitch and the music-loving 'Olu Mel are just some of the Disney friends Guests can spot as they enjoy some Hawaiian-style fun in the sun.
When Guests escape to Aulani Resort, they'll find a one-of-a-kind Disney experience in Hawai'i with something for everyone.
Reservations for Aulani, A Disney Resort and Spa are now available through 2022. And for a limited time, Guests take advantage of this special offer where the longer they stay, the more they save for stays from Aug. 14 through Dec. 18, 2021.
---
Published: April 14, 2021

[