More 'Magia' is Coming to Walt Disney World Resort This Fall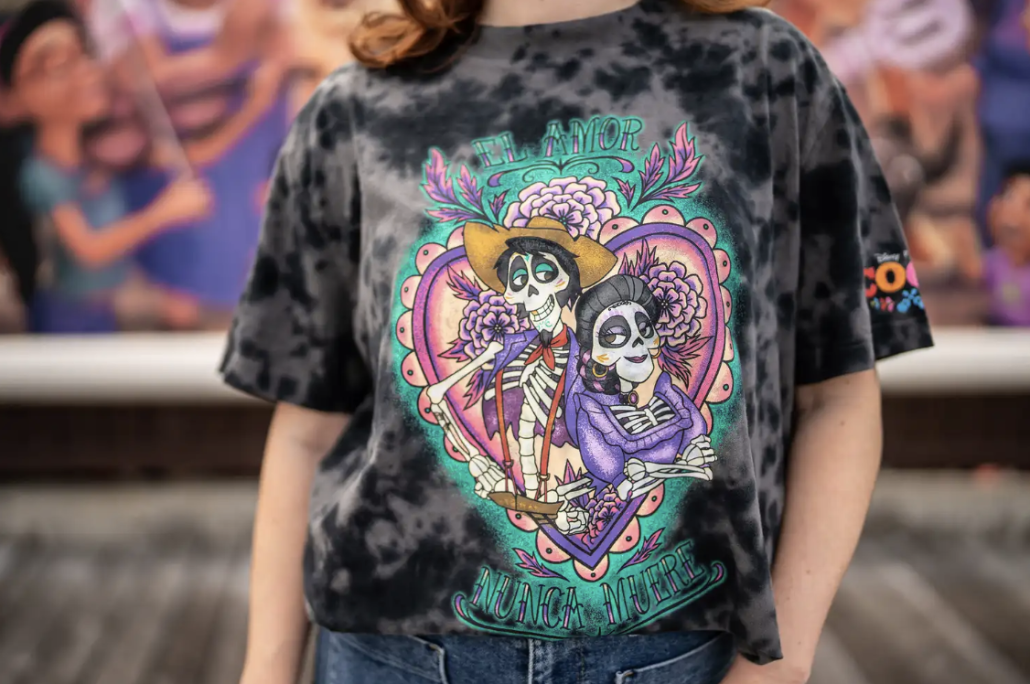 Hispanic and Latin American Heritage Month celebration begins Sept. 15 with vibrant musical guests and new character interactions
LAKE BUENA VISTA, Fla. (Aug. 16, 2023) – Hispanic and Latin American Heritage Month is on its way to Walt Disney World Resort in Florida with brand new characters, marvelous musical performances and delectable dining delights to be discovered throughout the resort from Sept. 15 through Oct. 15, 2023.
Walt Disney World honors Latin American cultures all year long with dozens of immersive interactions and gastronomic experiences. During the month of fanciful festivities appropriately called "Together We Are Magia," the resort offers even more fun for the whole family.
Special character appearances, live entertainment, culinary treats and more are part of the celebration that coincides with National Hispanic Heritage Month as a way to honor the diverse tapestry of people and cultures across the U.S.
Live la magia of "Encanto" with new characters arriving at Magic Kingdom Park
The more friends, the merrier the fiesta. Hispanic and Latin American Heritage Month will kick off with the magical Madrigal family from the Walt Disney Animation Studios' "Encanto" with Mirabel welcoming guests to her casita starting Sept. 15. Fans will be able to say hola to this enchanting character year-round at the theme park.
Mirabel is not the only member from the Familia Madrigal who can soon be seen at Magic Kingdom. Her uncle Bruno – yes, we are talking about him – will also make his debut on Sept. 15 as part of the Disney Adventure Friends Cavalcade that makes its way through the park multiple times each day. Bruno will join other characters including Princess Elena of Avalor, José Carioca from The Three Caballeros and Miguel from "Coco".
Music is our language, and the world is part of our #DisneyFamilia
'Together We Are Magia' will also bring top musical performers to the EPCOT International Food & Wine Festival presented by CORKCICLE. Guests can dance to the ritmos of the Caribbean and Latin America during the festival's Eat to the Beat Concert series presented by Florida Blue Medicare.
Three new acts are scheduled to make their festival debuts. Colombian duo Monsieur Periné will hit the stage of the America Gardens Theatre on Sept. 15, while Dominican Republic merengue stars Raul Acosta and Oro Sólido will perform their top hits Sept. 16-17. International band Bacilos will round out the trio of newcomers with performances on Sept. 18.
Los Amigos Invisibles from Venezuela will also return for performances Sept. 22-24. All performances will take place at 5:30 p.m., 6:45 p.m. and 8 p.m.
Indulge in a flavorful feast
A party is never complete without tasty treats and sensational sips. There is plenty of that and more at the EPCOT International Food & Wine International Festival running until Nov. 18. More than 25 Global Marketplaces will highlight cuisines from a wide array of countries such as Mexico, Brazil and Spain.
Guests can also indulge in treats across Walt Disney World Parks and Resorts. A complete Foodie Guide to Hispanic and Latin American Heritage Month will be available on Sept.7.
Experience the art and culture of Latin America
Hispanic and Latin American cultures are full of art of all types – paintings, pottery, graphics, film and more. Each country has its own art forms that weave together to form a tapestry of diversity. Here are some of the ways Walt Disney World will celebrate these rich traditions:
Miami-based Cuban couple TRATOS will live paint a new mural at the Disney Springs Art Walk.
Art lessons for characters featured in Disney/Pixar's "Coco at Animation Experience in Disney's Animal Kingdom Theme Park.
Hispanic-themed Movies Under the Star such as "Coco" and "Encanto" at resorts across Walt Disney World.
Celebrate all over Walt Disney World Resort
New merchandise will arrive in time for the festivities, with items from beloved films like Disney/Pixar's "Coco" and Disney "Encanto" for the celebration and beyond.
The 2023 EPCOT International Food & Wine Disney Encanto Collection features fun merchandise, including a colorful serving platter and apron in vibrant colors.
Disney Skyliner will decorate gondolas with the Familia Madrigal from "Encanto" and Walt Disney World transportation will be adorning buses with beloved characters from "Coco."
The Play Disney Parks app will test guests' knowledge of characters such as Miguel and Mirabel throughout the theme parks. This interactive experience is made for the whole family to enjoy in queue for attractions. It can be found on Google Play and the App Store.
To experience any in-park offerings, guests must have valid theme park admission and may need a theme park reservation for the park they are visiting on the same date.